CREEPSHOW
(director: George Romero; screenwriter: Stephen King, Second & Fourth Segments Based on the Short Stories Weeds & The Crate by Stephen King; cinematographer: Michael Gornick; editor: Michael Spolan; music: John Harrison; cast: Linking Story:- Tom Atkins (Father), Joe King (Boy), Tom Savini (Garbage Man). Father's Day:- Viveca Lindfors (Aunt Bedelia), Carrie Nye (Sylvia Lormer), Jon Lormer (Nathan Grantham), John Amplas (Undead Uncle Nathan). The Lonesome Death of Jordy Verrill:- Stephen King (Jordy Verrill). Something To Tide You Over:- Leslie Nielsen (Richard Ames), Ted Danson (Harry Wentworth), Gaylen Ames (Becky Ames).They're Creeping Up On You:- E.G. Marshall (Upson Pratt). he Crate:- Hal Holbrook (Professor Henry Northrup), Fritz Weaver (Professor Dexter Stanley), Adrienne Barbeau (Wilma Northrup).  Runtime: 130; MPAA Rating: NR; producer; Richard Rubinstein:  Warner Bros/Laurel Entertainment; 1982)
"Plenty of atmospheric scares."
Reviewed by Dennis Schwartz

George Romero  ("Night of the Living Dead"/"The Crazies") directs this so-so anthology film that gives us five short stories based on a book by Stephen King, who also does the script and acts in the short story The Lonesome Death of Jordy Verrill. The stories are inspired by the classic EC Comics of the early 1950s. They have titles such as: Father's Day, The Lonesome Death of Jordy Verrill, Something To Tide You Over, They're Creeping Up On You and The Crate. The best story is They're Creeping Up On You because of its intensity. The five stories mostly center around a fatal flaw by the main character. It's main attributes are that it's filled with great visuals (that look like they're from comic books) and there are plenty of atmospheric scares. Each short story is introduced and closed with a tale of a father who catches his young boy reading a comic book with the same title as the film and tosses the comic away in disgust.

Here's a brief summary of the five films:

In the first segment, Father's Day: The asshole rich family gathers to celebrate the birthday of the miser, the late Uncle Nathan (Jon Lormer), who was killed by his wife (Carrie Nye) because he complained too much, thereby Uncle Nathan returns from the grave to demand his birthday cake. In the second segment,The Lonesome Death of Jordy Verill: Jordy Verill (Stephen King), a dimwitted hayseed farmer, discovers a meteorite has fallen on his farm. He dreams of profiting from this event. However, when he cracks the meteorite open, he and the farm are infected and overrun by alien weeds and he turns into a giant plant. In the third segment, Something to Tide You Over: the sadistic millionaire Richard Ames (Leslie Nielsen) kidnaps his wife's lover Harry Wentworth (Ted Danson) and buries him up to the neck in the sand on the beach and does the same to his wife (Gaylen Ames), as the tide comes in and they both drown. In the fourth segment, They're Creeping Up On You: The germ-free apartment of miserly, reclusive and cleanliness freak billionaire Upson Pratt (E.G. Marshall) is suddenly invaded by cockroaches. In the fifth segment, The Crate: Henry Northrup (Hal Holbrook), a hen-pecked university professor, discovers someone has shipped a vicious creature to the university in a crate. He hatches a scheme to eliminate his overbearing, taunting wife (Adrienne Barbeau) by what's in the crate.

Though the content is uneven, it's a classic horror pic, worth seeing for horror fans.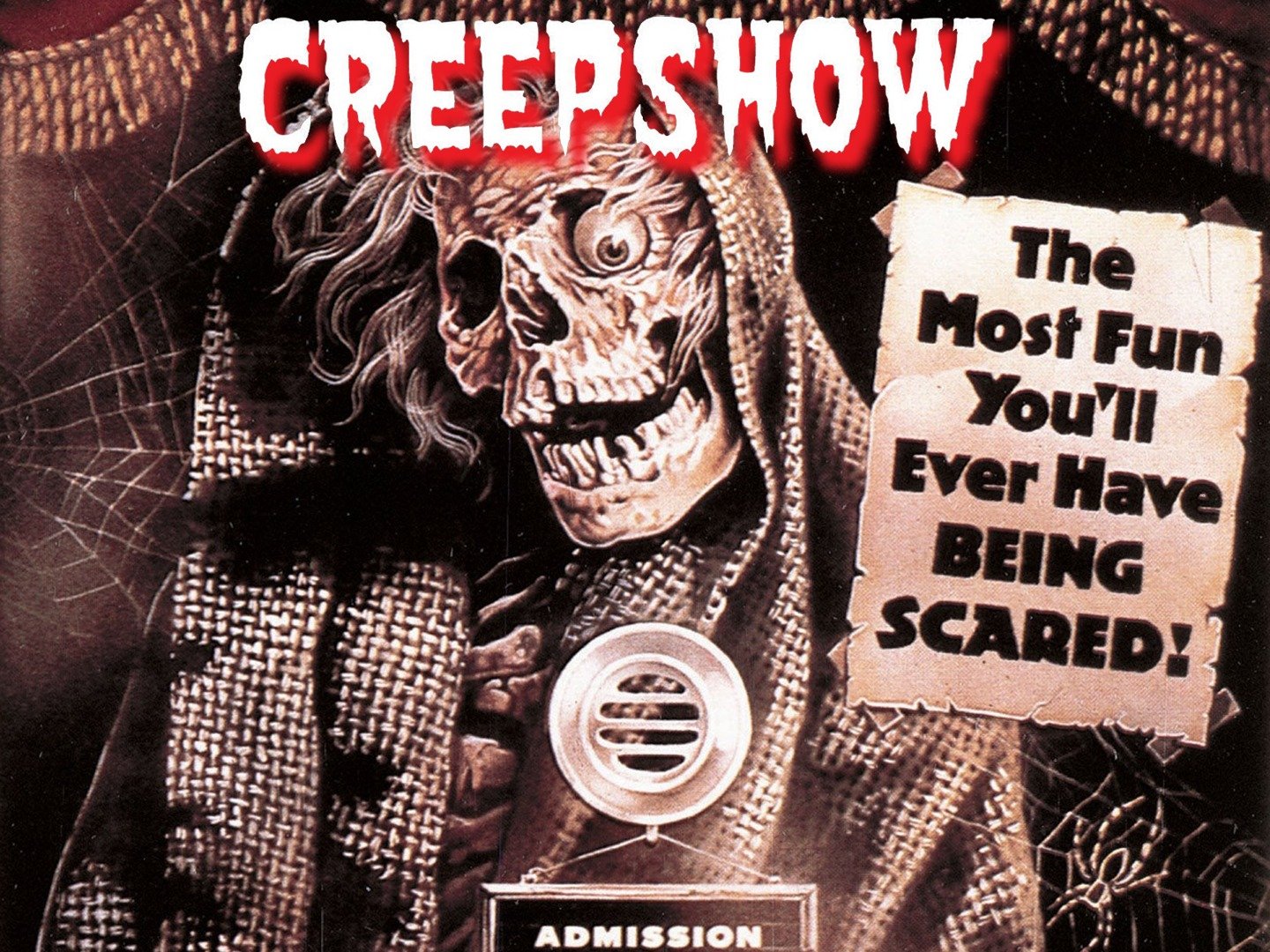 REVIEWED ON 4/12/2022  GRADE: B-