COMING HOME IN THE DARK
(director/writer:  James Ashcroft; screenwriters: Eli Kent/based on the short story by Owen Marshall; cinematographer: Matt Henley; editor: Annie Collins; music: ; cast: Daniel Gillies(Mandrake), Erik Thomson (Hoaggie), Miriama McDowell (Jill),  Matthias Luafutu (Tubs), Billy Paratene (Maika), Frankie Paratene (Jordan), Bailey Cowan (Kynan); Runtime: 93; MPAA Rating: NR; producers; Desray Armstrong/Mike Minogue/Catherine Fitzgerald: Dark Sky Films; 2021-New Zealand)
"Tense thriller."
Reviewed by Dennis Schwartz

The New Zealander first-time director James Ashcroftwith co-writer Eli Kent adapts this shocking and tense thriller to the big screen from the short story by Owen Marshall.

A city family from New Zealand, headed by the white man of Dutch descent, the teacher Alan "Hoaggie" Hoaganraad (Erik Thomson) and his Indigenous teacher wife Jill (Miriama McDowell), and Jill's teen sons Maika (Billy Paratene) and Jordan (Frankie Paratene) take a supposedly uneventful day car trip to their country's remote Aotearoa coastline. On the way, the boys playfully argue over music, while Hoaggie and Jill chill.

But as soon as the family decide to picnic on the grass by a beautiful landscape and a body of water two strangers, the talkative Mandrake (Daniel Gillies) and the quiet Tubs (Matthias Luafutu), eerily come up to them from seemingly out of nowhere, presenting a veiled threat to their safety. The family feels vulnerable being so alone in that isolated spot.

The sadistic psychopath white man Mandrake totes on his shoulder a rifle and his Indigenous partner Tubs is fine with that, as they force their way into the family's car and take the family hostage on a ride down twisty empty rural roads as darkness takes over.

What the captors want has something to do with Hoaggie's past secrets, which we don't find out about until the third act. It's best to let the viewer find this out on their own, but it's safe to say the filmmaker took a wrong turn and after an excellent premise failed to deliver the needed gut-punch to this unsettling and bleak thriller–a film that had the potential to be a great one.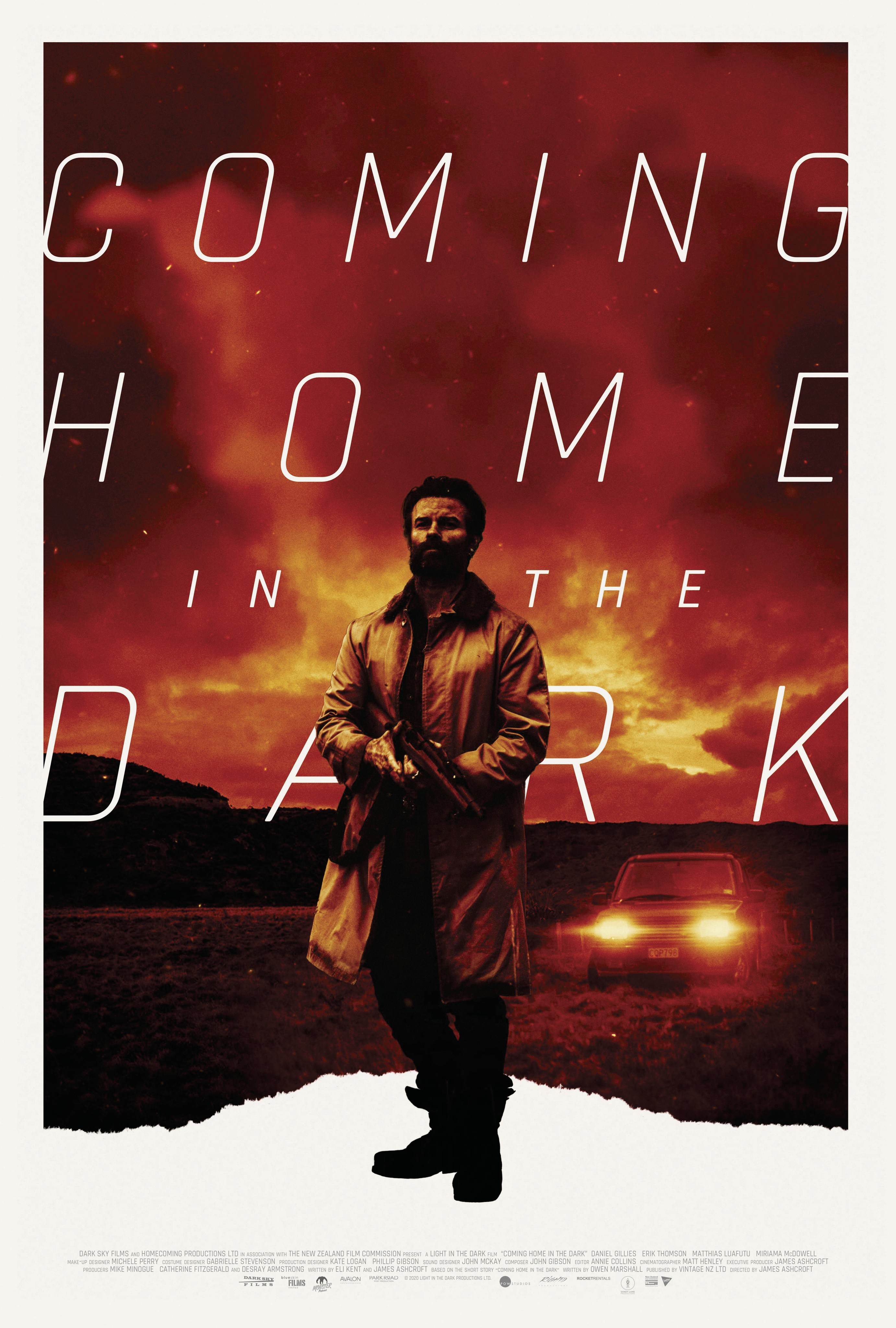 REVIEWED ON 10/28/2021 GRADE: B