COLLECTION
(director:Marianna Palka; screenwriter: Todd M. Friedman; cinematographer: Meena Singh; editors: Tim Rush/Andy Palmer; music: Matt Friedman; cast: Mike Vogel(Ross), Breeda Wool (Rava), Alex Pettyfer (Brandon), Shakira Barrera  (Christina), Joseph Julian Soria (Mario), Jacques Coliman (Sean), Chip Carriere (Sean's father); Runtime: 87; MPAA Rating: NR; producers; Warner Davis, Todd M. Friedman: Vertical Entertainment/Dark Dreams Entertainment; 2021)
"An unconvincing formulaic melodrama about the business of buying and selling debt by a seedy collection agency."
Reviewed by Dennis Schwartz

An unconvincing formulaic melodrama about the business of buying and selling debt by a seedy collection agency. It's directed without conviction by Marianna Palka ("Egg"/"Bitch"), and is lamely written by Todd M. Friedman. We learn that the selling of debts is a big business (in real-life it's a $15 billion industry), whereby companies buy debt from banks for pennies on the dollar and can make big money if they can collect the true debt owed. Of course, the collecting part is not that easy and may come with questionable collection policies.

The film opens with Brandon (Alex Pettyfer), suffering from the recent loss of a son, bleeding from the head as he jumps in a car to chase after Christina (Shakira Barrera). It then gives us a flashback in time to catch us up to speed on how we came to this point.

Brandon is the co-owner of a debt collection agency with his loudmouth friend, the volatile and vile ex-con Ross (Mike Vogel). Their company is called AMG Receivables, with a small staff to do the collections using strong-arm tactics.

The company's insurance broker tells them he will no longer cover their legal fees after they are sued for their underhanded business ways. In order for the business to stay afloat, the partners come up with a get rich scheme through an office contest involving nearly 200 million dollars in potential payments.

Brandon hires at this opportune time the parolee Sean (Jacques Colimon) after watching him fight in public with his rich father (Chip Carriere), who rejected him, at his country club.

Christina is the wife of the imprisoned gangster Mario (Joseph Julian Soria). She works as a stripper to comfortably support her child and herself. Brandon is a troubled guy with a drinking problem, and lusts after her.

Without warning, the thriller seems to forego its story about the victims of collection agencies and concentrates on its banal melodrama.

That Pettyfer is wooden as an actor and the impactful subject matter of its main story is glossed over in favor of its trite subplot, leaves it as a missed opportunity film.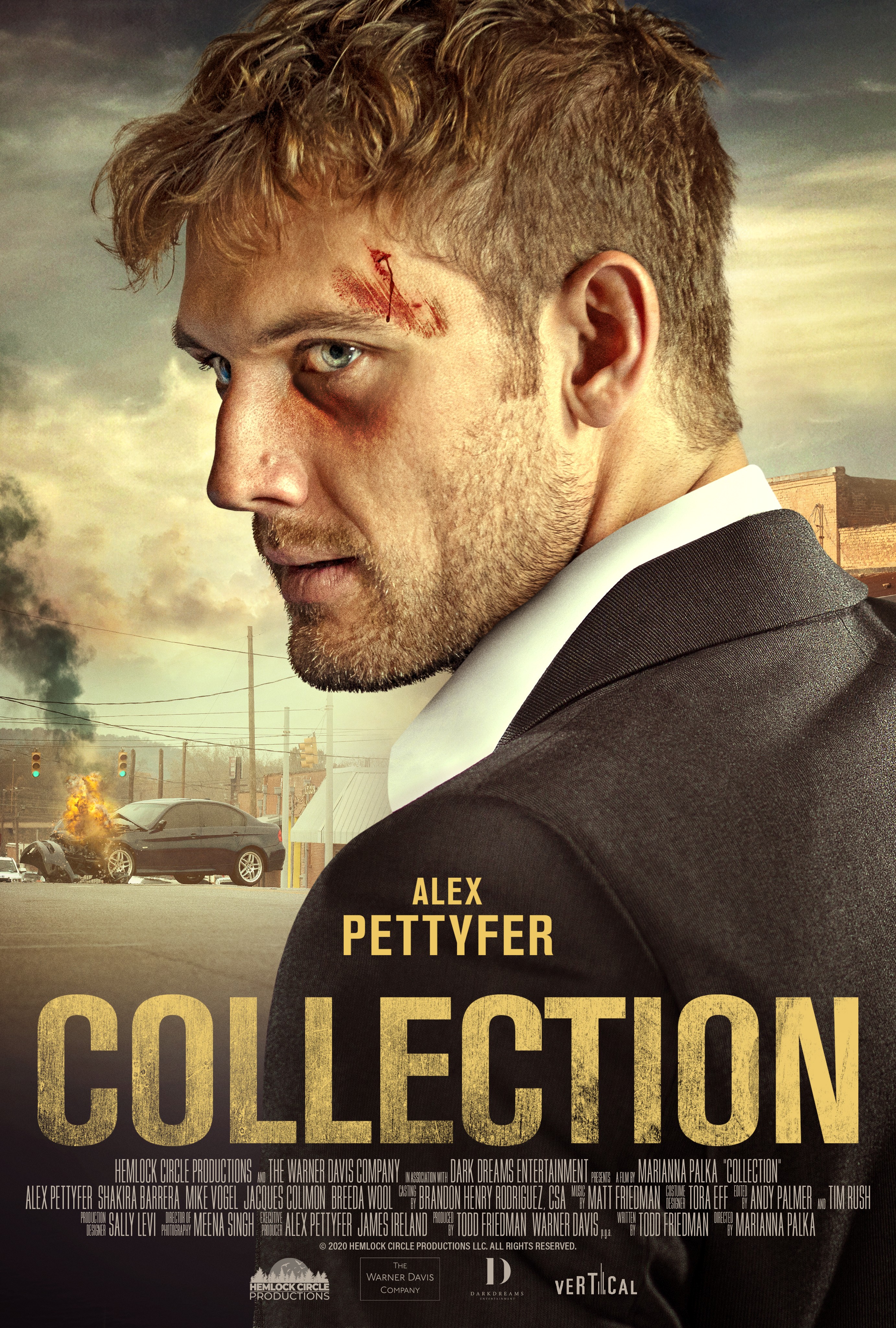 REVIEWED ON 9/20/2021 GRADE: C