CLOSE TO VERMEER
(director/writer: Suzanne Raes; cinematographer: Victor Horstink; editor: Noud Holtman; music: Alex Simu; cast: Gregor Weber, Pieter Roelofs, Abbie Vandivere, Anna Krekeler, Jonathan Janson; Runtime: 78; MPAA Rating: NR; producer: Ilja Roomans; Kino Lorber; 2023-Netherlands-in Dutch with English subtitles)
"Seeing the depiction of the renown artist in such a delightful film is a real treat and much appreciated."
Reviewed by Dennis Schwartz


Johannes Vermeer (1632–1675) was born and died in the Dutch city of Delft. The 43-year-old painter left behind a widow and 11 children, along with 37 or so paintings, including such recognized works asThe Girl with the Pearl EarringandThe Lacemaker.

This year at Amsterdam's Rijksmuseum, the Netherlands' national museum, the veteran Dutch filmmaker Suzanne Raes ("The Houses of Hristina"/"Two Men") films the events taking place  behind the scenes as Dr. George Weber, the retiring Vermeer expert and curator of the Vermeer exhibition,  puts together with his team (fellow curators Pieter Roelofs and Jonathan Janson, and conservators Abbie Vandivere and Anna Krekeler), the sold-out acclaimed exhibit on the enigmatic Dutch painter by gathering for the exhibition all the Vermeers he can locate throughout the world.

Weber's purpose is two-fold: to make the artist more accessible to the public and see if he can clear up the matter of any contested Vermeers.
 
The film opens with the following question: What makes a Vermeer a Vermeer?"

The richly detailed film questions and answers things about a Vermeer painting. It intellectually engages the viewer, preferably one who frequents art museums and art galleries, who has a passion for art.
In one scene the American art experts furiously argue with the Dutch art experts over the veracity of on one of the Vermeer's.

This was the largest Vermeer exhibition ever mounted. Seeing the depiction of the renown artist in such a delightful film is a real treat and much appreciated.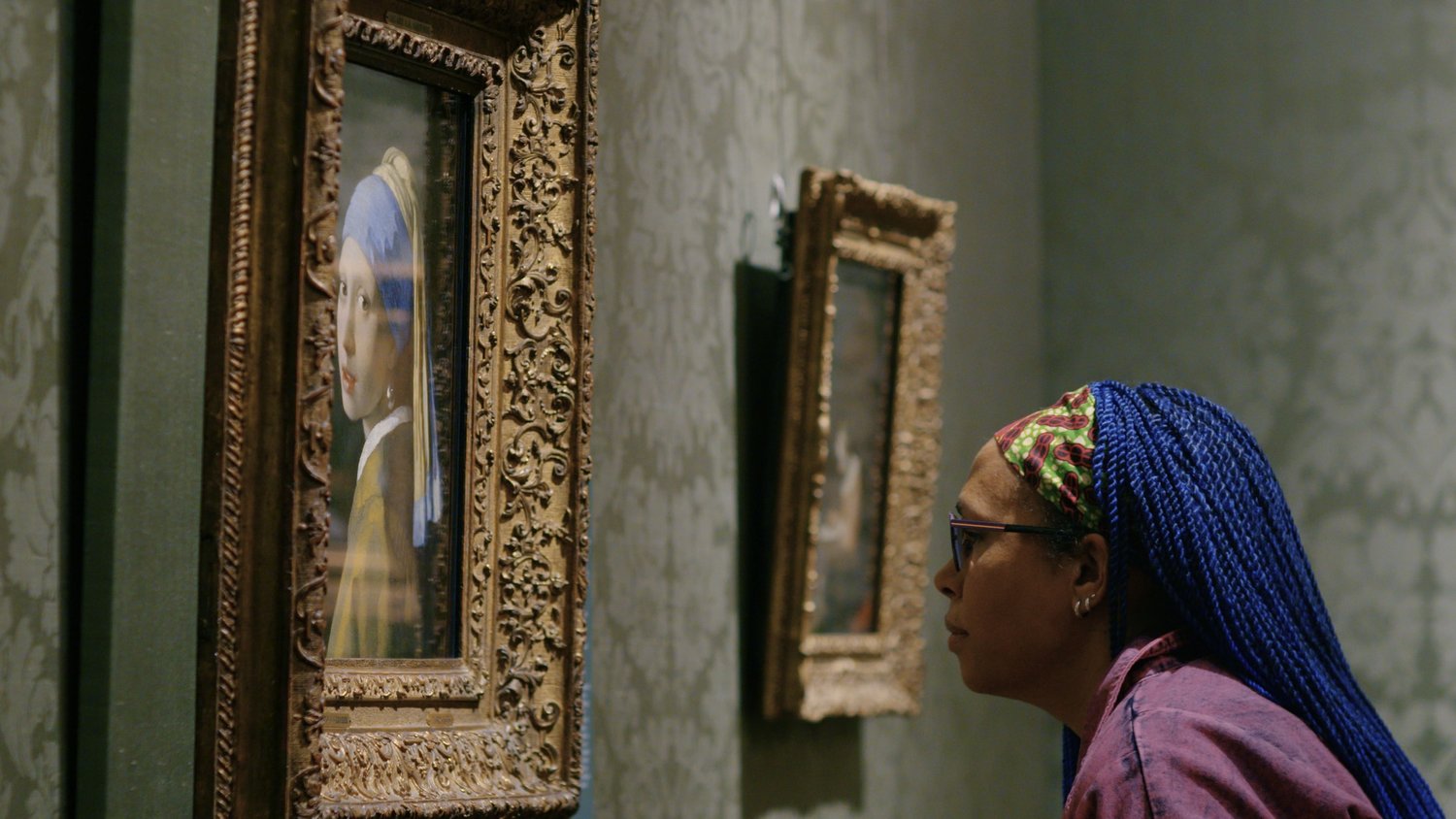 REVIEWED ON 6/6/2023  GRADE: B+