CHANG CAN DUNK
(director/writer: Jingyi Shao; cinematographer: Ross Riege; editor: Brad Turner; music: Nathan Matthew David; cast: Bloom Li (Chang), Dexter Darden (Deandre), Ben Wang (Bo), Zoe Renee (Kristy), Chase Liefeld (Matt), Mardy Ma (Chen); Runtime: 109; MPAA Rating: PG; producers: Rishi Rajani, Lena Waithe, Brad Weston; Disney+; 2023- in English & Mandarin)
"The flick reached no great heights, but plays better than many of these cloying underdog sports stories."
Reviewed by Dennis Schwartz
 
The Asian-American filmmaker Jingyi Shao, in his crowd-pleasing feature film debut, writes and directs this hoopster coming-of-age underdog sports drama that goes off the usual formulaic path even if really still on it. It lightly touches base with such things as parental expectations and the pitfalls of viral fame.


The geeky Chinese-American Chang (Bloom Li) competes with his golden-haired high school best friend rival, Matt (Chase Liefeld). Matt is the team's hoop star, and hits it off with the new hot girl in school, Kristy (Zoe Renee), who joins the marching band with Chang, and is someone he would probably kill for.

To change his luck, the competitive Chang thereby hooks up with the former potential NBA player, now a physical trainer, Deandre (Dexter Darden), and bets Matt that he can dunk a ball after just a few weeks practice–even if  only 5'8". Chang will dunk for the bet at the homecoming dance. Whereby Matt bets an authentic Kobe Bryant jersey and Chang a rare Pokémon card. Things go viral when the dunk is captured on a cell phone camera.

This bet impacts negatively with Chang's mostly supportive Mandarin-speaking single mother (Mardy Ma), who has aspirations for her son in other fields than basketball and counsels him to lose his volatility and ego so he can become someone she's proud to raise.

The flick reached no great heights, but plays better than many of these cloying underdog sports stories.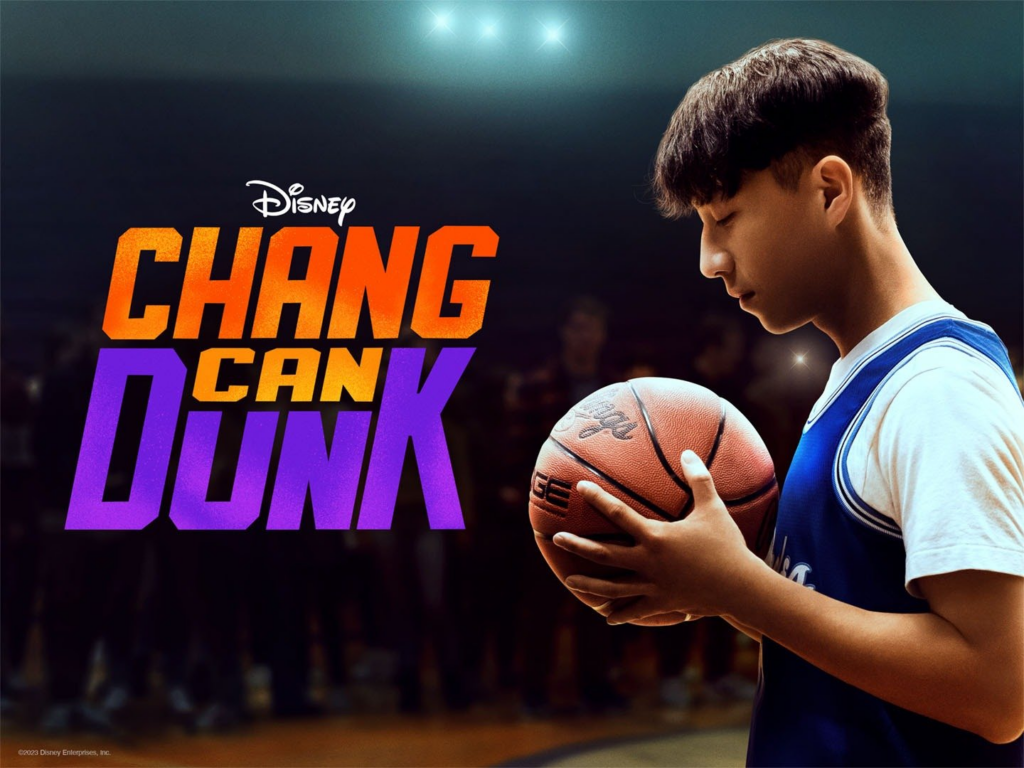 REVIEWED ON 3/12/2023  GRADE: B-