CAUSEWAY
(director: Lila Neugebauer; screenwriters: Ottessa Moshfegh/Luke Goebel/Elizabeth Sanders; cinematographer: Diego Garcia; editors: Robert Frazen/Lucian Johnston; music: Alex Somers; cast:  Jennifer Lawrence (Lynsey), Bryan Tyree Henry (James), Linda Emond (Gloria), Sean Carvajal (Santiago), Russell Harvard (Justin), Danny Wolohan (Jim), Neal Huff (Neuropsychologist), Jayne Houdyshell (Sharon), Frederick Weller (Rick), Joshua Hull (security contractor), Will Pullen (Bro), Stephen Mckinley Henderson (Dr. Lucas); Runtime: 92; MPAA Rating: R; producers: Jennifer Lawrence/Justine Polsky; A24 on Apple+; 2022)
"Noteworthy because of the excellent acting from its stars, Jennifer Lawrence and Bryan Tyree Henry."
Reviewed by Dennis Schwartz
Director Lila Neugebauer is a native New Yorker and TV director, who in her feature film debut finely helms this introspective loneliness relation pic that's about an unlikely friendship. The low-key drama is noteworthy because of the excellent acting from its stars, Jennifer Lawrence and Bryan Tyree Henry. It's crisply written by Ottessa Moshfegh, Luke Goebel and Elizabeth Sanders.

The story is set in New Orleans, as it revolves around the recovery and reintegration of the female soldier, Lynsey (Jennifer Lawrence), after suffering from a traumatic brain injury received in the Afghanistan war. She's great helped in her rehab treatment by the supportive nurse Sharon (Jane Houdyshell).

The gung-ho soldier is all military, who seeks to get well quick and be cleared to return to military duty–as the service is the only thing that makes her feel wanted in life.

Her relationship with her unreliable and divorced mother Gloria (Linda Emond) is not a good one. She also has no serious connections with anyone or any friends. To pass the time and make some money, she gets a job as a pool cleaner.

Lynsey makes friends with the obese Black mechanic James (Bryan Tyree Henry), who is fixing her truck's engine. They feel comfortable together, forming a friendship that slowly evolves into a deeper relationship. James is still haunted by a past tragedy, who feels better getting it off his chest by telling her about it. But both are strong-willed, and there's a friction that develops in their platonic relationship as both are also stubborn.

Don't expect any big payoffs or surprises, this is a healing story and everything is kept real tight–any victories the two marginalized characters have is earned.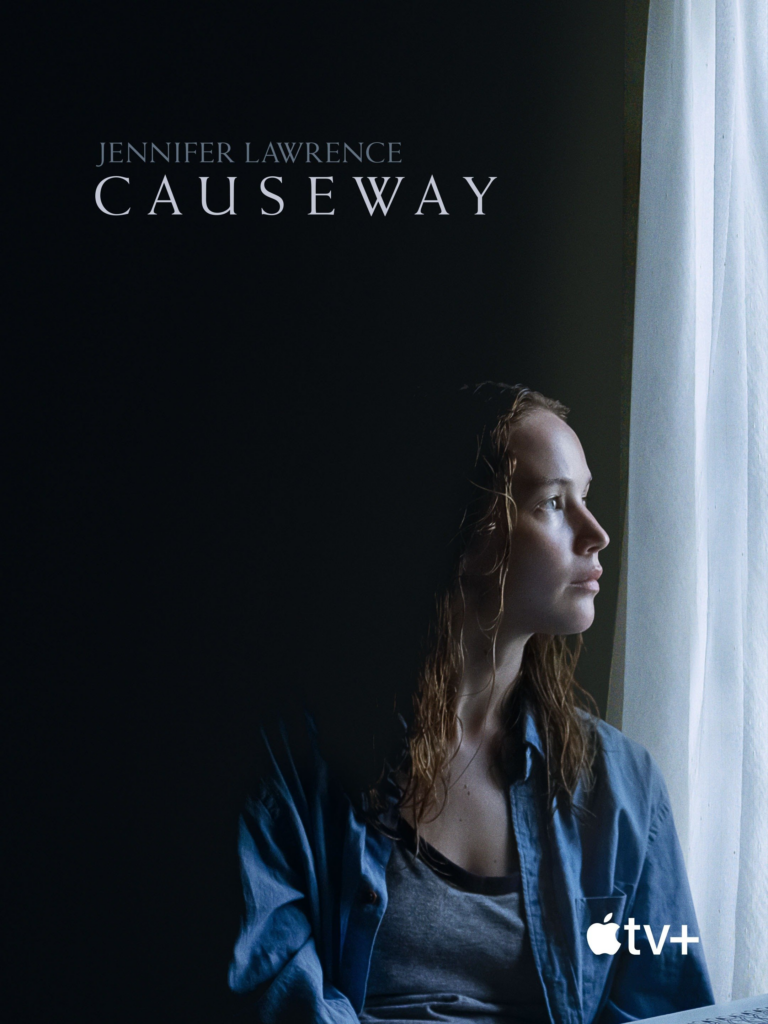 REVIEWED ON 11/13/2022 GRADE:B+