CATHEDRAL, THE
(director/writer: Ricky D'Ambrose;  cinematographer: Bart Cortright; editor: Ricky D'Ambrose; cast: Monica Barbaro (Lydia Damrosch), Brian d'Arcy James (Richard Damrosch), Geraldine Singer (Flora Orkin), Mark Zeisler (Nick Orkin), Melinda Tanner (Claire, Granny), William Bednar Carter (Jesse at age 16), Robert Levey II (Jesse at 12); Runtime: 88; MPAA Rating: NR; producers; Graham Swon: Ravenser Odd; 2021)
"The intriguing domestic drama views things as if the subject is turning the pages of a family album."
Reviewed by Dennis Schwartz

Ricky D'Ambrose ("Notes on an Appearance") is the director-writer of this clever (maybe too clever), spare, experimental family drama. It's a semi-autobiography, told in the form of an essay and shot with a static camera. It's delivered as a meditation exercise that tells of an American boy's life from his birth in 1987 to the onset of the twenty first century. The intriguing domestic drama views things as if the subject is turning the pages of a family album. It could have been a home movie it was so personal.

An unnamed and unseen female narrator opens the film by introducing us to a man and then a woman and finally to their extended family, living a middle-class life in the suburbs of Long Island, dealing with money problems, and a rocky marriage that leads to a divorce.

The film's focus is on the boy, an only child, Jesse Damrosch (played by William Bednar Carter at 16 and by Robert Levey II at 12), who has little to say and appears as a cipher in his own story. He's the son of Lydia Damrosch (Monica Barbaro) & Richard Damrosch (Brian d'Arcy James). We follow his life through such family events as the death of his uncle from AIDS but spun by his dad as a death from a liver disease, his father's big business risk, buying a huge apartment, Jesse's acceptance to college, through various family feuds, a number of unremarkable events and of the changing political climate after 9/11.

The Cathedral was part of the 2021 Biennale College Cinema program (workshop created by the Venice Biennale for emerging filmmakers to produce micro-budget feature-length films).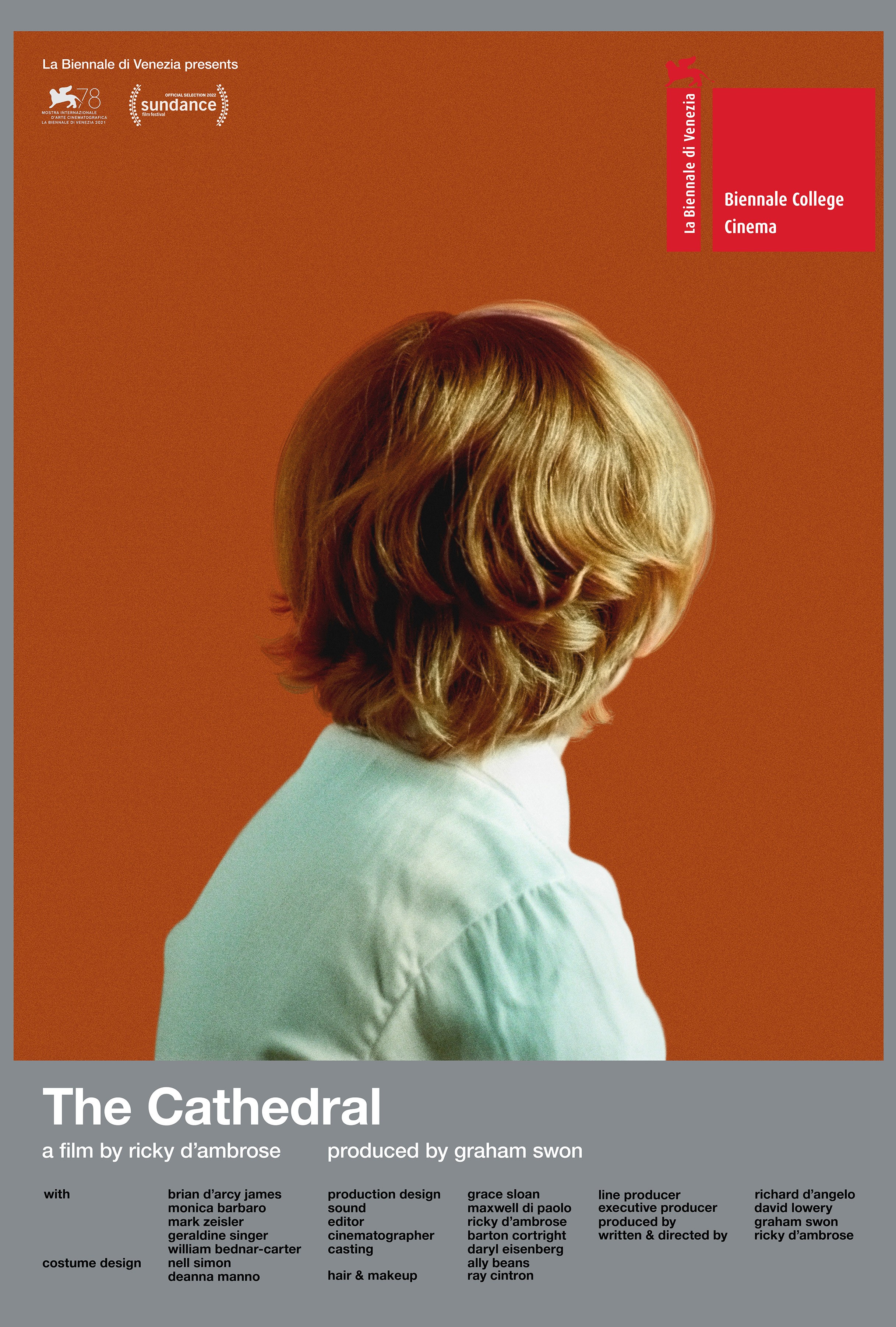 REVIEWED ON 1/29/2022 GRADE: B