CALL JANE
(director/writer:Phyllis Nagy; screenwriters: Hayley Schore, Roshan Sethi; cinematographer: Greta Zozula; editor: Peter McNulty; music:Isabella Summers; cast: Elizabeth Banks (Joy), Sigourney Weaver (Virginia), Chris Messina (Will), Kate Mara (Lana), Wunmi Mosaku (Green), Cory Michael Smith (Dean), Aida Turturro (Sister Mike), Kristina Harrison (), Grace Edwards (Charlotte), John Magaro (Det. Chilmark); Runtime: 121; MPAA Rating: NR; producers; Robbie Brenner, David M. Wulf, Kevin McKeon, Lee Broda, Claude Amadeo, Michael D'Alto:  RB Entertainment; 2022)
"Even a great actress like Sigourney Weaver looks like an alien here."
Reviewed by Dennis Schwartz
 
Phyllis Nagy, in her feature film debut, the writer of the celebrated 2015 Carol, is a director and co-writer with Hayley Schore and Roshan Sethi of this 1960's feminist message period film, an abortion drama inspired by a true story. Unfortunately, even with the best of intentions, its superficial treatment of such an important and timely topic leaves it uninspiring.
The heroine's character is loosely based on Jane founder Heather Booth. She was an organizer for the Chicago-based network of activists who called themselves the Jane Collective — a clandestine group of women committed to helping other women get safe but illegal abortions in the 1960s and 1970s.

The film is set in the Chicago of 1968, a time of counter-culture movements in the country. The movement even reaches the staid suburban housewife Joy (Elizabeth Banks), married to her career-oriented defense attorney husband Will (Chris Messina). The couple have a teenage daughter Charlotte (Grace Edwards), while Joy is pregnant with her second child. But she finds after collapsing and seeing her physician that the pregnancy is causing her congestive heart failure. This is five years before Roe v. Wade legalized abortions in America, therefore she can't get needed medical help. Her sympathetic doctor tells her to get an abortion or possibly die delivering the child.

To get the abortion, which is illegal, she reluctantly becomes an activist, and does it secretly without telling her hubby or daughter or nosy neighbor (Kate Mara). Through getting a flier she meets the activist Virginia (Sigourney Weaver), running a "Call Jane" abortion service, who takes Joy under her wing. Joy undergoes a possible life-saving abortion, and pays a fortune for it. The ladies are tired of dealing with the over-charging abortion doctor (Cory Michael Smith), and this encourages Joy to do abortions for women with little means to pay.

The characters are all one-dimensional. Even a great actress like Sigourney Weaver looks like an alien here. But despite its dramatic failings, it tells us if the Republicans get their mean-spirited way and the Supreme Court overturns the right to a safe legal abortion, it means the country will again be putting women in peril.

Call Jane premiered at the Sundance Film Festival.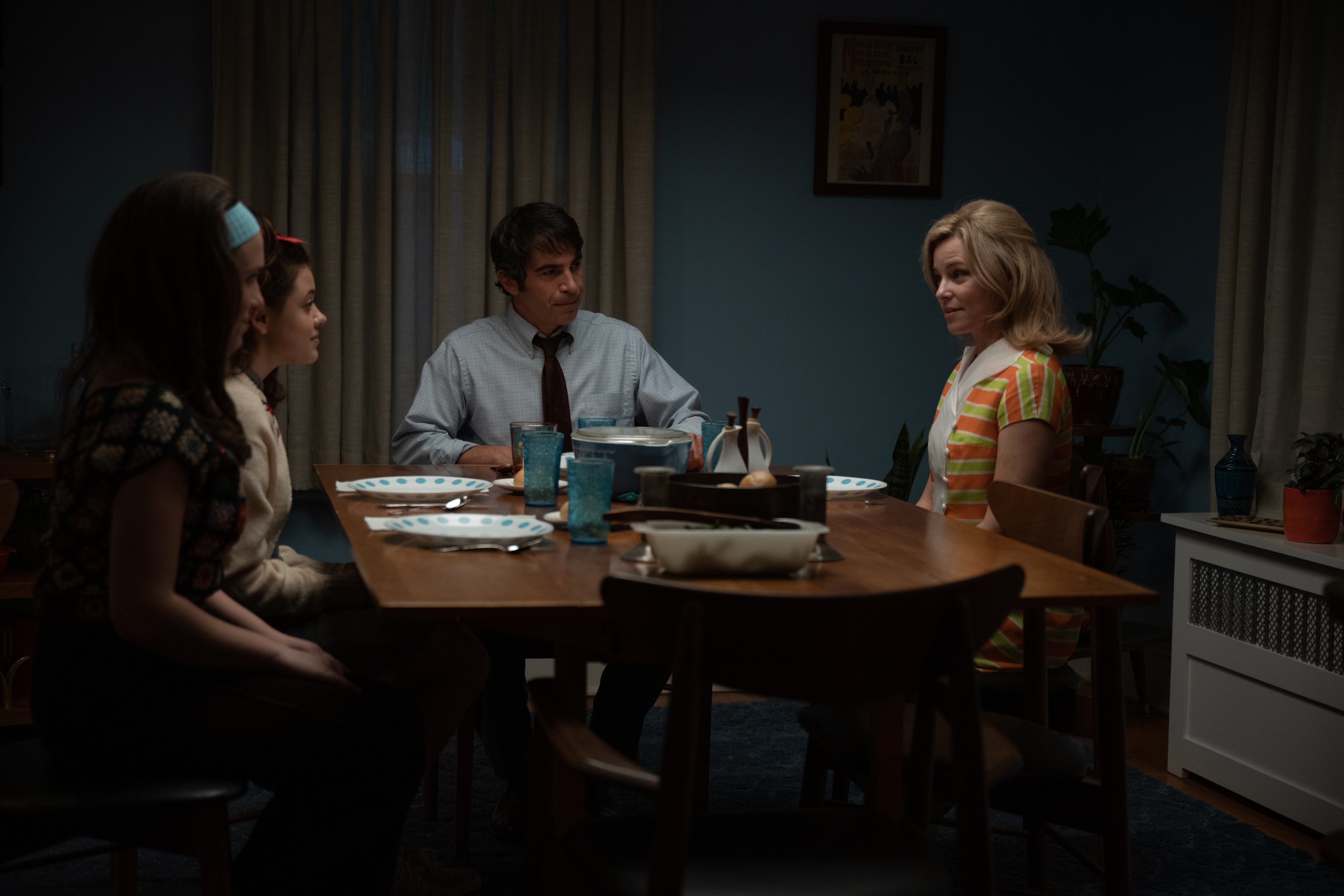 REVIEWED ON 1/25/2022  GRADE: B-