BRUISER
(director/writer: Miles Warren; screenwriter: Ben Medina; cinematographer: Justin Derry; editor: James LeSage; music: Robert Ouyang Rusli; cast: Trevente Rhodes (Porter), Shamier Anderson (Malcolm), Jalyn Hall (Darious), Shinelle Azoro (Monica), Frank Oakley III (Officer Evans); Runtime: 97; MPAA Rating: NR; producers: Aaron Ryder, Jewerl Ross, Scott Lumpkin, Scott Frank, Trevente Rhodes; Hulu; 2022)
"The acting is quite good."
Reviewed by Dennis Schwartz

A crisply done indie coming-of-age feature debut from Black director Miles Warren. It's an artfully done 'youth in revolt' film, that Warren co-writes with Ben Medina.

After a year at an elite boarding school, the 14-year-old Darious (Jalyn Hall) returns to his rural small town to discoverunchanged he no longer relates to his old friends, his unchanged mom Monica (Shinelle Azoro) and he has a problem relating to his bullying, strict stepdad Malcolm (Shamier Anderson), who is a hard working businessman and at a great sacrifice put up the money for the private school but can't spring now to buy him a bike.

There's no one capable of talking things over with Darious, who becomes a loner and gets into fistfights with old friends and school bullies.

Spoiler: in next paragraph.

Things change when he meets in the woods a drifter, new to town, Porter (Trevante Rhodes), who lives on a boathouse-dwelling, and the kid finds he can confide in him. The muscular Porter knows how to fight and shares with him his love for Kubrick films. His relationship with the drifter becomes troublesome to his parents. Later we will learn why, as Porter is his biological father with a rep for being violent in the past.

There are long conversations, confrontations and much philosophizing. The acting is quite good, and the story has gravitas. It lets us know people don't always remain the same, and life situations change over time.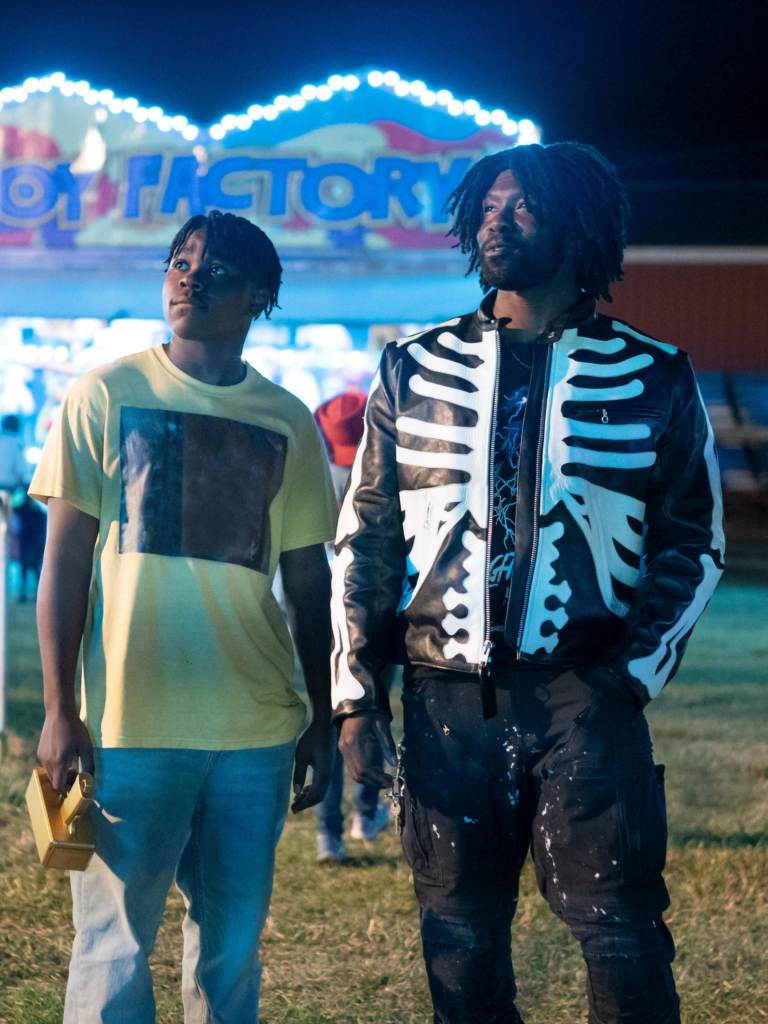 REVIEWED ON 3/3/2023 GRADE: B