BROTHER'S KEEPER (OKUL TIRASI)
(director/writer: Ferit Karahan; screenwriter: Gülistan Acet; cinematographer: Türksoy Gölebeyi; editors: Sercan Sezgin/Ferit Karahan/Hayedeh Safiyari; cast: Samet Yilduz(Yusuf), Mahir Ipek (Headmaster), Ekin Koç (Teacher Selim), Nurullah Alaca (Memo),Mert Hazir  (Ahmet), Cansu Firinci (Hamza), Mustafa Hallı (Faruk), Melhi Selcuk (YeacherKenan), Münir Can Cindoruk (Teacher Haluk), Ümit Bayram (Idris), Dilan Parlak (Teacher Sevda), Ferit Karahan (Assistant Principal), Nedim Salman (Akif), Siddik Salaz (Mahmut), Ertan Gül (Accountant), Hamdullah Arvas (laundry-room man); Runtime: 85; MPAA Rating: NR; producer;Kanat Dogramaci: Asteros Film; 2021)-Turkey Romania-in Tukish, Kurdish, with English subtitles)
"The small budget political film is a small gem."
Reviewed by Dennis Schwartz

Brother's Keeper won the FIPRESCI prize at Berlinale 2021.

The second feature by Kudish filmmaker Ferit Karahan ("The Fall From Heaven") has a largely amateur cast and  is set in a poisonous atmospheric authoritarian boarding school, with spartan conditions, in the snowbound mountains of Anatolia. Punishments such as canings are commonplace. This chilling setting serves as a metaphor for the current conflict between the Turks and their Kurdish underclass citizens who have been repressed since the 1980 coup.

The Turkish teachers subject the poor but gifted Kurdish pupils to regular beatings.

Showers for the boys take place once a week.

One day the twelve year-old Memo (Nurullah Alaca) catches a chill in the freezing dorm and by the morning his condition worsens. His best friend Yusuf's (Samet Yilduz) pleas for help to the staff are ignored. When Memo becomes unconscious the staff is then ready to react, but the mobile phones don't work and their response is too late.

It's a biting film that condemns the Turks for their bitter attitude to the Turks and warns them they better change their act before it's too late. An eloquent performance by Samet Yilduz speaks to the heart of the issue. The small budget political film is a small gem.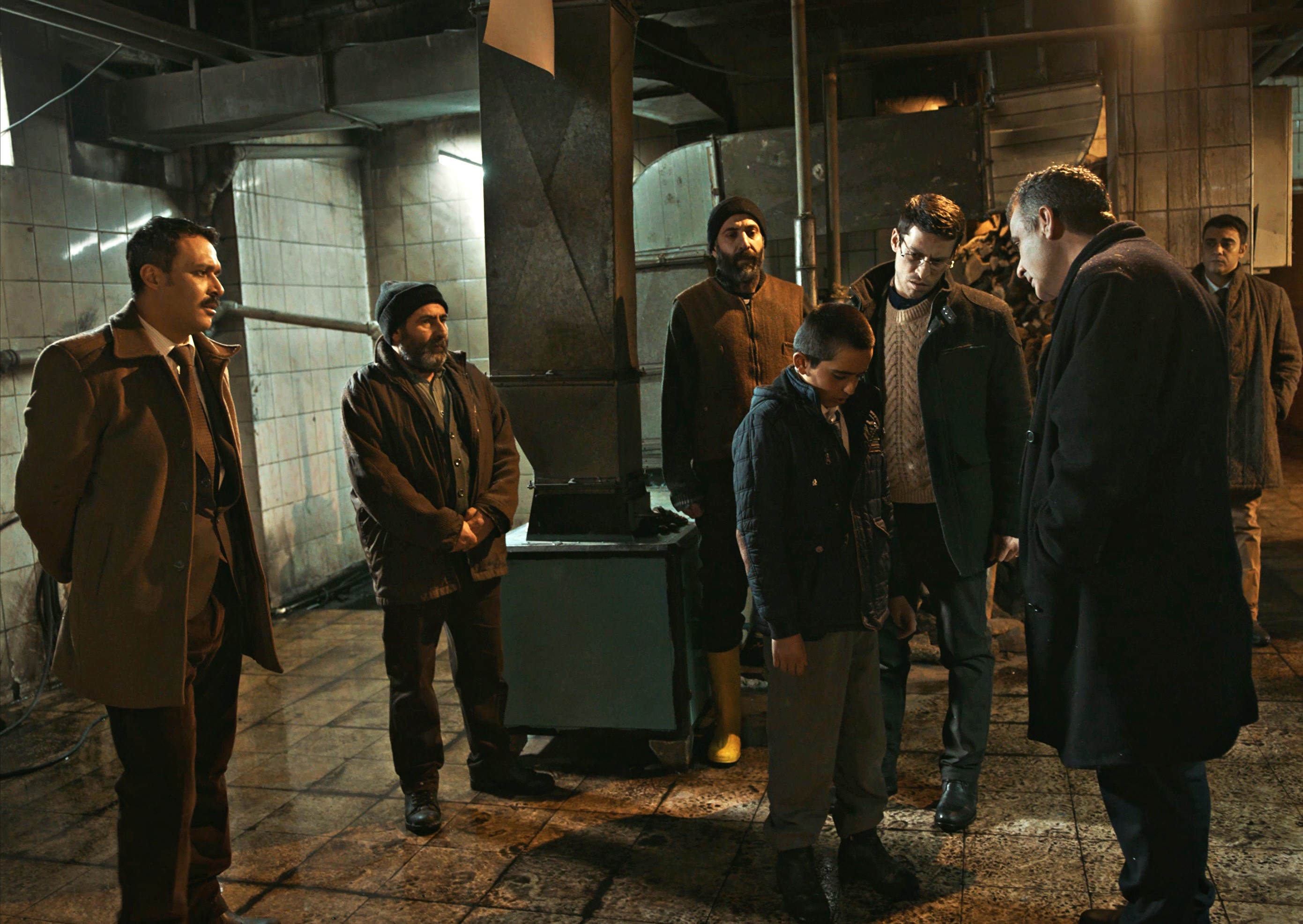 REVIEWED ON 10/28/2021 GRADE: A-