BRAZEN
(director: Monika Mitchell; screenwriters: Suzette Couture, Donald Martin, Edithe Swensen, novel Brazen Virtue by Nora Roberts; cinematographer: Bob Aschmann; editor: Christopher A. Smith; music: James Jandrisch/Jeff Tymoschuk; cast: Alyssa Milano (Grace Miller), Sam Page (Det. Ed Jennings), Michael Q. Adams (Priest), Barry W. Levy (Stacey White), Matthew Finlan (Jerald Baxter), Malachi Weir (Ben), Colleen Wheeler (Senator Baxter), Lossen Chambers (Stacey White), Leslie Kwan (Forensics), Alison Miraya (Capt. Rivera), Will Verchere-Gopaulsingh (Male Student), Aaron Paul Stewart (Billy), Daniel Diemer (Rand Morgan), Emilie Ullerup (Kathleen/ Desiree), David Lewis (Jonathan Breezewood), Jack Armstrong (Richie); Runtime: 96; MPAA Rating: NR; producers; Stephanie Germain, Peter Guber, Peter Strauss, Peter E. Strauss: Netflix; 2022)
"A weak romantic thriller, offering little else but a few cheap thrills."
Reviewed by Dennis Schwartz

A weak romantic thriller, offering little else but a few cheap thrills. It's directed by Monika Mitchell ("The Knight Before Christmas") and written by Suzette Couture, Donald Martin and Edithe Swensen, from the 1989 novel Brazen Virtue by the old-fashioned romance novelist Nora Roberts. It's a formulaic film, lacking imagination, and is a mediocre film best fit for the Hallmark Channel.

The popular mystery writer of trashy novels, showing the exploitation of women in her novels, Grace Miller (Alyssa Milano), returns from a hectic book tour to visit her sister Kathleen (Emilie Ullerup) in D.C., who is involved in a bitter divorce and needs her support. But the visit ends when sis is brutally murdered.

Though frightened, Grace decides to use her writing skills to try and get into the killer's head and teams up with hunky neighbor, the D.C.  Det. Ed Jennings (Sam Page), and his partner Ben (Malachi Weir), to catch the killer.

Her sister's double life as a webcam performer, the dominatrix Desiree,  makes her a target, as others in her line of work have also been killed by a serial killer. Grace goes undercover as a webcam girl and the cops set a trap for the serial killer using Grace as bait.

Since the murder mystery wasn't much, the romance between the cop and the writer became the main story.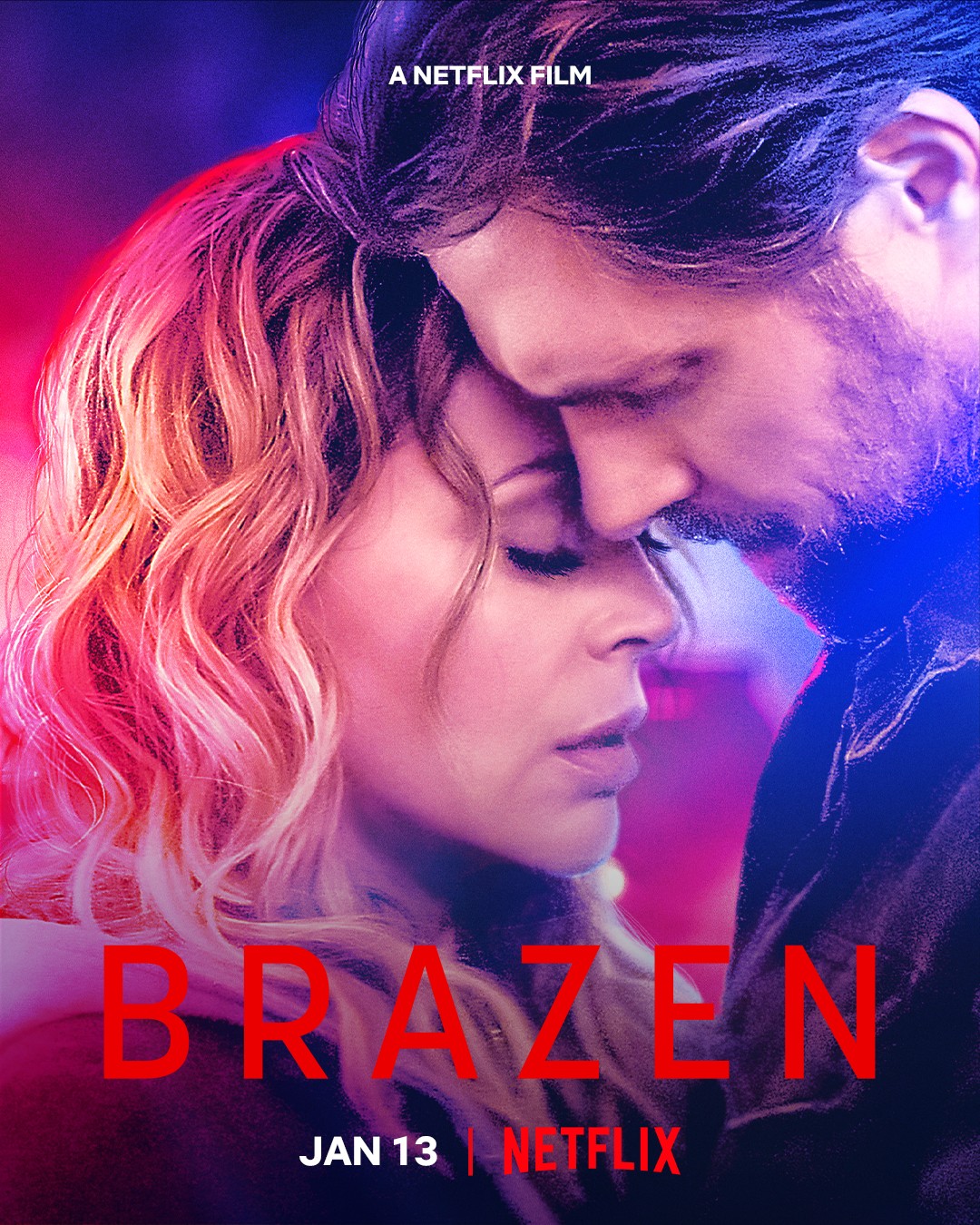 REVIEWED ON 1/20/2022 GRADE: C