BOUNTY HUNTER, THE
(director: André De Toth; screenwriters: Winston Miller/Finlay McDermid; cinematographer: Edwin DuPar; editor: Clarence Kolster; music: David Buttolph; cast: Randolph Scott (Jim Kipp), Dolores Dorn (Julie Spencer), Harry Antrim (Dr. R.L. Spencer), Marie Windsor (Alice Williams), Howard Petrie (Sheriff Brand), Robert Keys (George Williams), Ernest Borgnine (Bill Rachin), Dub Taylor (Eli Danvers, Postmaster), Tyler MacDuff (Vance Edwards), Archie Twitchell (Harrison), Marshall Bradford (O'Hanlon, Pinkerton Agent), Angela Clarke (Señora Maria Dominquez), George Ross (Henderson, Stage Guard); Runtime: 79; MPAA Rating: NR; producer: Samuel Bischoff; Warner Bros.; 1954)
"A perfectly executed Randolph Scott B-Western directed by André De Toth."
Reviewed by Dennis Schwartz
A perfectly executed Randolph Scott B-Western directed by André De Toth ("The Indian Fighter"/"House of Wax"/"Pitfall"). It's tautly written by Winston Miller and Finlay McDermid.
In the 1800s, around Dodge City, the no-nonsense and tight-lipped Jim Kipp (Randolph Scott) is an esteemed but notorious mercenary bounty hunter who is hired by the Pinkerton Agency to bring in the stolen robbery loot of $100,000 and dead or alive the three killer train robbers who escaped unseen a year ago with the government money. It's a case that has baffled the Pinkertons, and in order to save their rep they farm out the government contract to Kipp. The only clue was that one of the bandits was wounded in the leg.
Kipp trails the killers to Twin Forks, a small mining town a few days ride from Dodge City, and questions the town doctor (Harry Antrim) and his attractive daughter Julie Spencer (Dolores Dorn) about treating someone a year ago for gunshot wounds. What makes things even more difficult for Kipp is that the marked money hasn't been spent and that the outlaws are hiding in town as respectable citizens, as he plans to smoke them out.
Howard Petrie is the unhelpful sheriff, Ernest Borgnine is the unfriendly gimpy legged deputy and hotel manager, Marie Windsor is the too friendly married barmaid, Robert Keys is her suspicious saloon card dealer husband and Dub Taylor is the nervous postmaster.
If you're a fan of B-Westerns, this one is solid entertainment.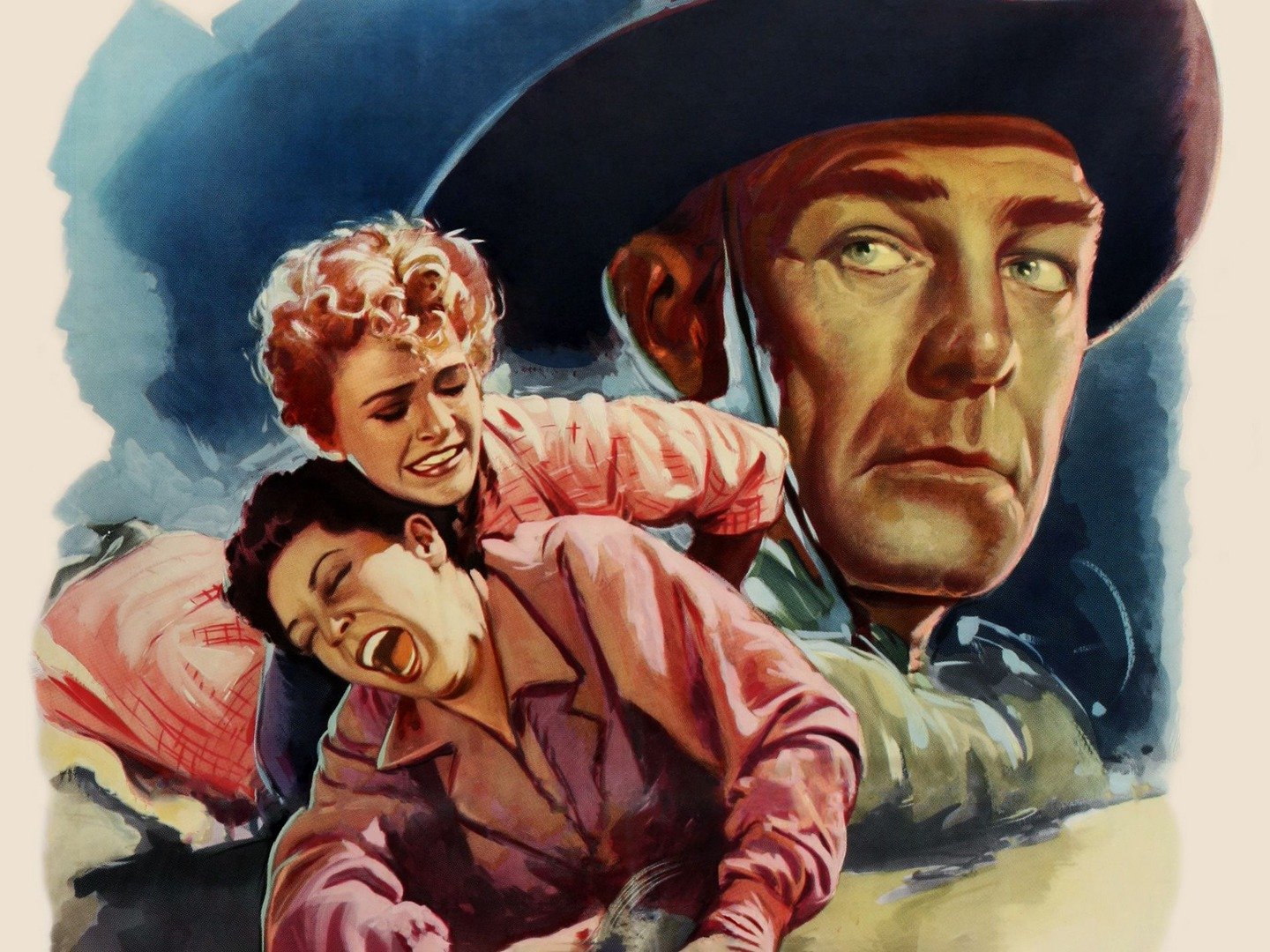 REVIEWED ON 1/28/2010 GRADE: B+