BONSAI
(director/writer: Christián Jiménez; screenwriter: novella by Alejandro Zambra; cinematographer: Inti Briones; editor: Soldedad Salfate; music: Panico; cast: Nathalia Galgani (Emilia), Diego Noguera (Julio), Trinidad Gonzalez (Blanca), Hugo Medina (Gazmuri), Andre Waas (Claudio), Alicia Fehrmann (Abuela), Alicia Luz Rodriguez (Alumna de latín), Gabriela Arancibia (Barbara), Cristobal Briceno )Hippie); Runtime: 95; MPAA Rating: NR; producers: Bruno Bettati, Julie Gayet, Nadia Turincev; Strand Releasing; 2011-Chile/Argentina/Portugal/France-in English, Latin, Spanish, with English subtitles if needed)
"I got a kick out of it despite trying to resist it."
Reviewed by Dennis Schwartz

Chilean writer-director Christián Jiménez ("Optical Illusions") in his romantic drama compares in a droll way the gentle life of a bonsai plant with his featured young couple, as the pot plant with proper care grows slowly, survives delicately, and eventually, dies quietly. The loopy drama is based on a book, an instant classic, by Alejandro Zambra.

The film begins at the end. We see the doomed fates of the young college lovers Julio (Diego Noguera) and Emilia (Nathalia Galgani), as Emilia dies and Julio remains alive but alone.
The film's framework is worked around a flashback-flashforward structure. We soon catch Julio during his college days in the provincial coastal city of Valdivia and eight years later his adult life when he's struggling to become a novelist in Santiago.

The younger Julio is viewed as a lazy and buffoonish student but with literary ambitions. He is drawn to his smart college lit major classmate Emilia, whom he lies to about reading Proust to impress her. The fun is in watching Julio try to get by life by lying and trying to hook Emilia by devious means.

After college, Julio aspires to be a writer and lives alone in Santiago. His only companion is his apartment neighbor and lover, Blanca (Trinidad Gonzalez), with whom he regularly converses. It's a very talkative film.

To earn some bread, Julio offers to transcribe to computer the handwritten manuscript of a veteran novelist Gazmuri (Hugo Medina), but is turned down for wanting too much. But this detail fails to deter our boy, who not only lies to Blanca that he's working with Gazmuri, but begins writing his own version of  Gazmuri's novel, based on his reading of the manuscript. He shamelessly puts the author's name on the cover page and uses the title "Bonsai". The novel closely reflects his relationship with Emilia, and tells of the bonsai plant he cared for when they were together.

Jimenez treats his hero with a deftly light hand. The editing despite its different time periods is seamless. The background musical score by the group Panico fits the dodgy story. The stars give good performances. It reminds me of an early Truffaut film, and is filled with the same youthful sparks. I got a kick out of it despite trying to resist it.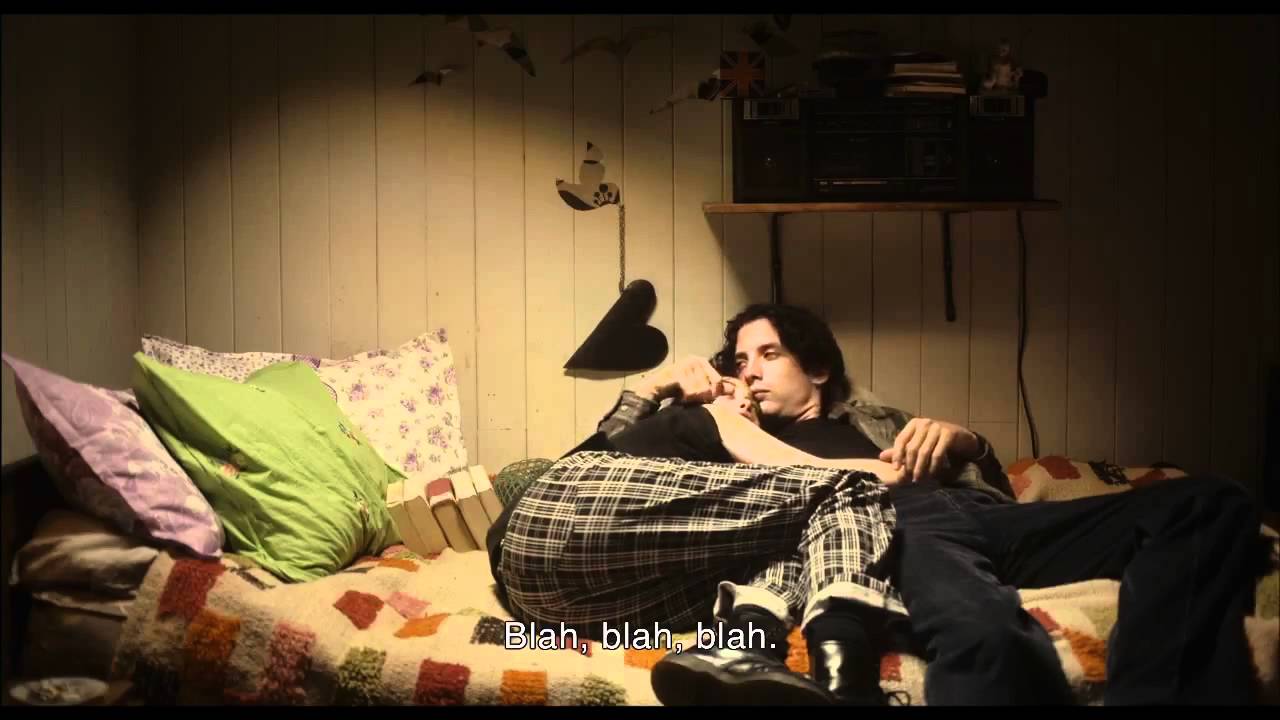 REVIEWED ON 4/24/2020 GRADE: B