BONNIE AND CLYDE
(director: Arthur Penn; screenwriter: David Newman/Robert Benton/Robert Towne; cinematographer: Burnett Guffey; editor: Dede Allen; music:Charles Strouse; cast: Warren Beatty(Clyde Barrow), Faye Dunaway (Bonnie Parker), Michael J. Pollard (C.W. Moss), Gene Hackman (Buck Barrow), Gene Wilder (Eugene Grizzard), Dub Taylor (Ivan Moss), Estelle Parsons (Blanche), Denver Pyle (Frank Hamer), Evans Evans (Velma Davis); Runtime: 106; MPAA Rating: R; producer; Warren Beatty: Warner Home Vídeo; 1967)
"The violent and stylish film was one of the most influential ones of the 1960s."
Reviewed by Dennis Schwartz

The Depression-era crime drama set in Texas and the Midwest is daringly directed for the modern times by Arthur Penn ("Target"/"Night Moves") and well-written by David Newman, Robert Benton and Robert Towne as an homage to the French New Wave. It's based on a true story. The violent and stylish film was one of the most influential ones of the 1960s and did the biggest box-office the year of its release.


The waitress Bonnie Parker (Faye Dunaway) and the parolee Clyde Barrow (Warren Beatty) meet in Midlothian, Texas, in 1931, after he tries to steal her mother's car. For the next three years they go on a bank robbery and cop killing spree with their gang, that results in their death under a volley of bullets from a police ambush near Arcadia, La. (the father (Dub Taylor) of their getaway driver ratted them out to the cops to cut a lighter sentence for his son).

We learn that their romance never blooms because of Clyde's impotency.

The other gang members include the car mechanic getaway driver, C. W. Moss (Michael J. Pollard), who joins looking for kicks, and Clyde's ex-con older brother Buck (Gene Hackman) and his whiny wife Blanche (Estelle Parsons).

The outlaws love the publicity they get from the newspapers and love reading their clippings.

Though filled with historical inaccuracies, there's plenty of jokes, shootouts and entertaining chases. It glorifies dumb love, thrill seekers and wasted youth.

The pic moves along at a fast pace. When the Beatty character quips: "We rob banks," we're supposed to identify him with the anti-war protesters under thirty (which I thought was a reach).

There's great production-value support through Dede Allen's superb editing–her cuts are right on the money. Also, the photography from Burnett Guffey gives the film its rich look and helped give the film a visual edge at the time over other such crime films.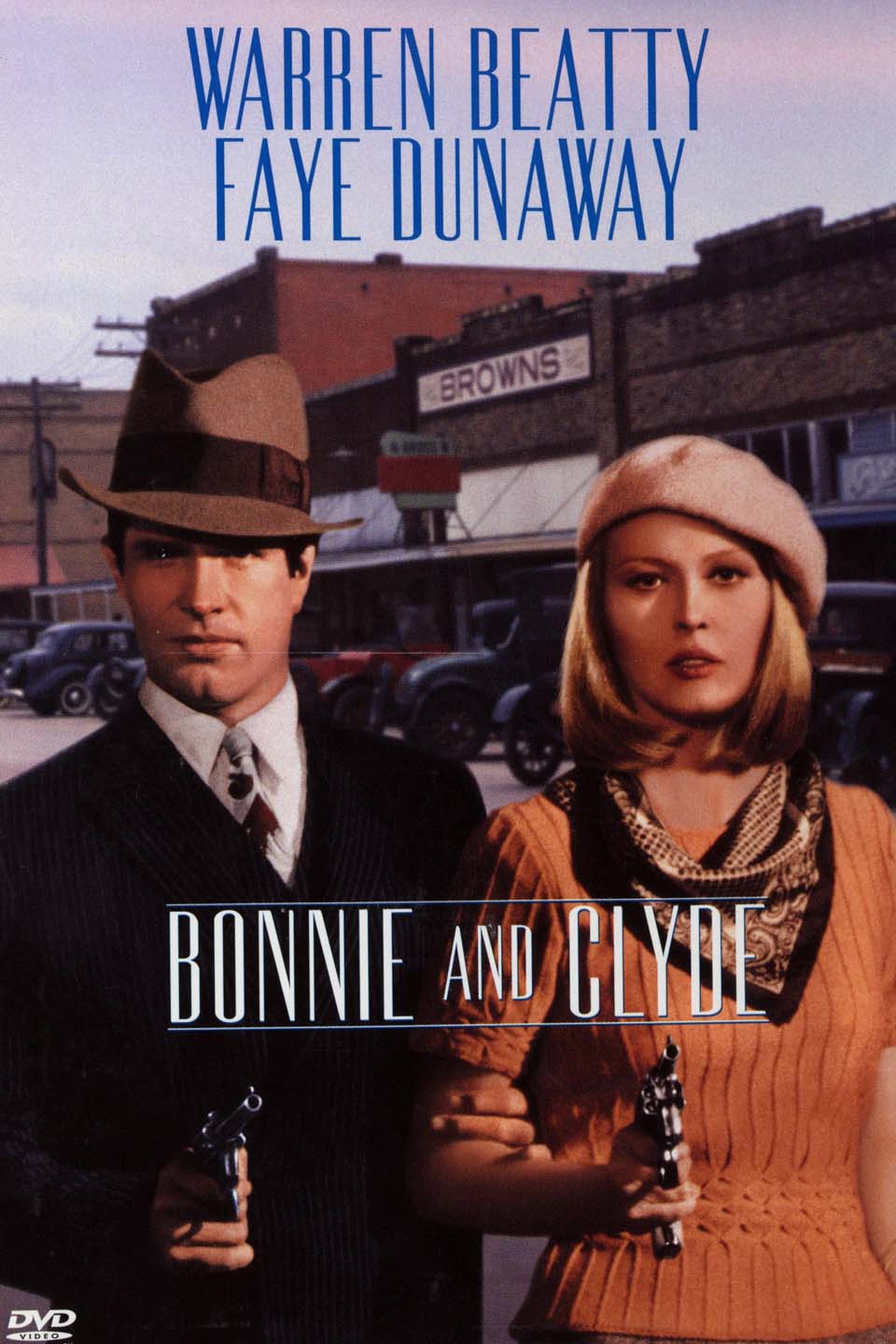 REVIEWED ON 4/12/2022 GRADE: B-