BOILING POINT
(director/writer: Philip Barantini; screenwriter: James Cummings; cinematographer: Matthew Lewis; editor: Alex Fountain; music: Aaron May/David Ridley; cast: Stephen Graham (Andy Jones), Vinette Robinson (Carly), Alice Feetham (Beth), Hanah Walters (Emily), Maiachi Kirby (Tony), Izuka Hoyle (Camille), Jason Flemyng (Alastair Skye), Ray Panthaki (Freeman), Lourdes Faberes (Sara Southworth), Taz Skylar (Billy), Lauryn Ajufo (Andrea); Runtime: 92; MPAA Rating: R; producers; Hester Ruoff, Bart Ruspoli: Saban; 2021-UK)
"It could have even been tastier if better executed and less bleak."
Reviewed by Dennis Schwartz

A one-shot drama (courtesy of cinematographer Matthew Lewis), that was shot at the chic Jones & Sons, a popular bar/restaurant in East London's fashionable Dalston district. It's a foodie movie cooked-up by Brit director Philip Barantini ("Villain"), who is also co-writer with James Cummings. It could have even been tastier if better executed and less bleak (I found the one-take technique to be an under-cooked and forced way of filming). This film version is the expansion of Barantini's 2019 short into a feature. It tells of a tense Christmas-time night in a top-scale London eatery, whose owner/chef Andy Jones (Stephen Graham, the character actor gives a great starring performance) is struggling to survive on both professional and personal levels after a few tough setbacks. 

It opens with the beleaguered Andy on the phone with his ex-wife. The poor bloke has been living out of a suitcase, has a drug problem and hasn't seen his daughter in ages. A hostile petty health inspector is unfairly citing him for petty violations, thereby lowering his restaurant rating. He also must deal with tardy workers, quarrels among the staff (the stern sous-chef Carly (Vinette Robinson) despises the uncaring restaurant manager (Alice Feetham), and the senior chef Freeman (Ray Panthaki) is filled with hatred for the entire staff), and some patrons are crass and racist.

To make things worse, the oily TV celebrity chef Alistair Skye (Jason Flemyng), his former boss to whom Andy owes money, comes in with bad thoughts about the place and dines with food critic Sara Southworth (Lourdes Faberes). Whereby the influential critic picks up on Skye's bad vibes for the eatery and plans on panning the restaurant.

It's a high-energy drama that takes us into the kitchen and on a dizzying restaurant trip, as gradually things keeping falling apart ultimately leaving the place in bad shape.

But the meal (the film) turned out fine despite a few bad ingredients, and I loved the forceful chef and his ability to roll with all the shots he was taking and keep coming back to make another dish.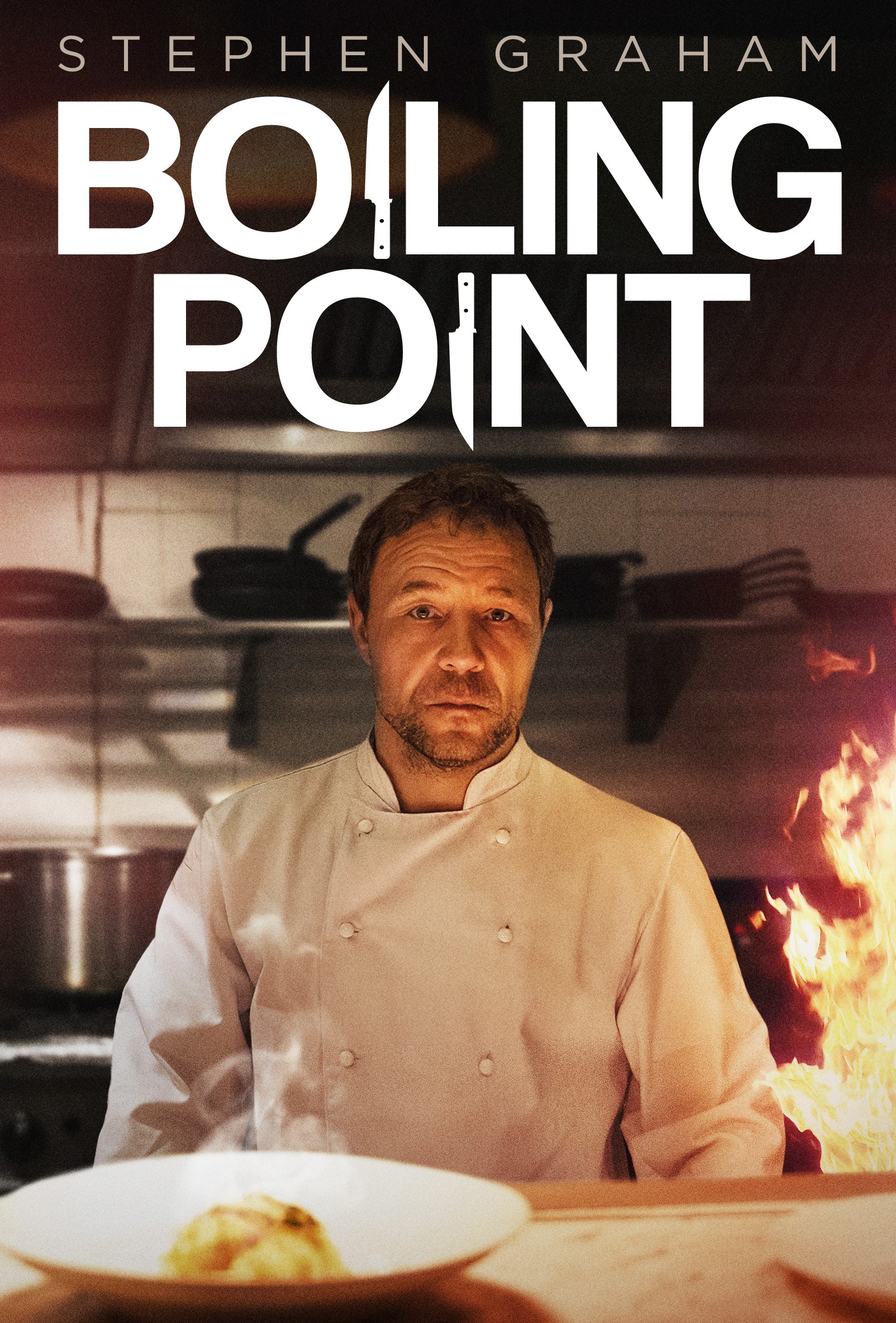 REVIEWED ON 12/1/2021 GRADE: B