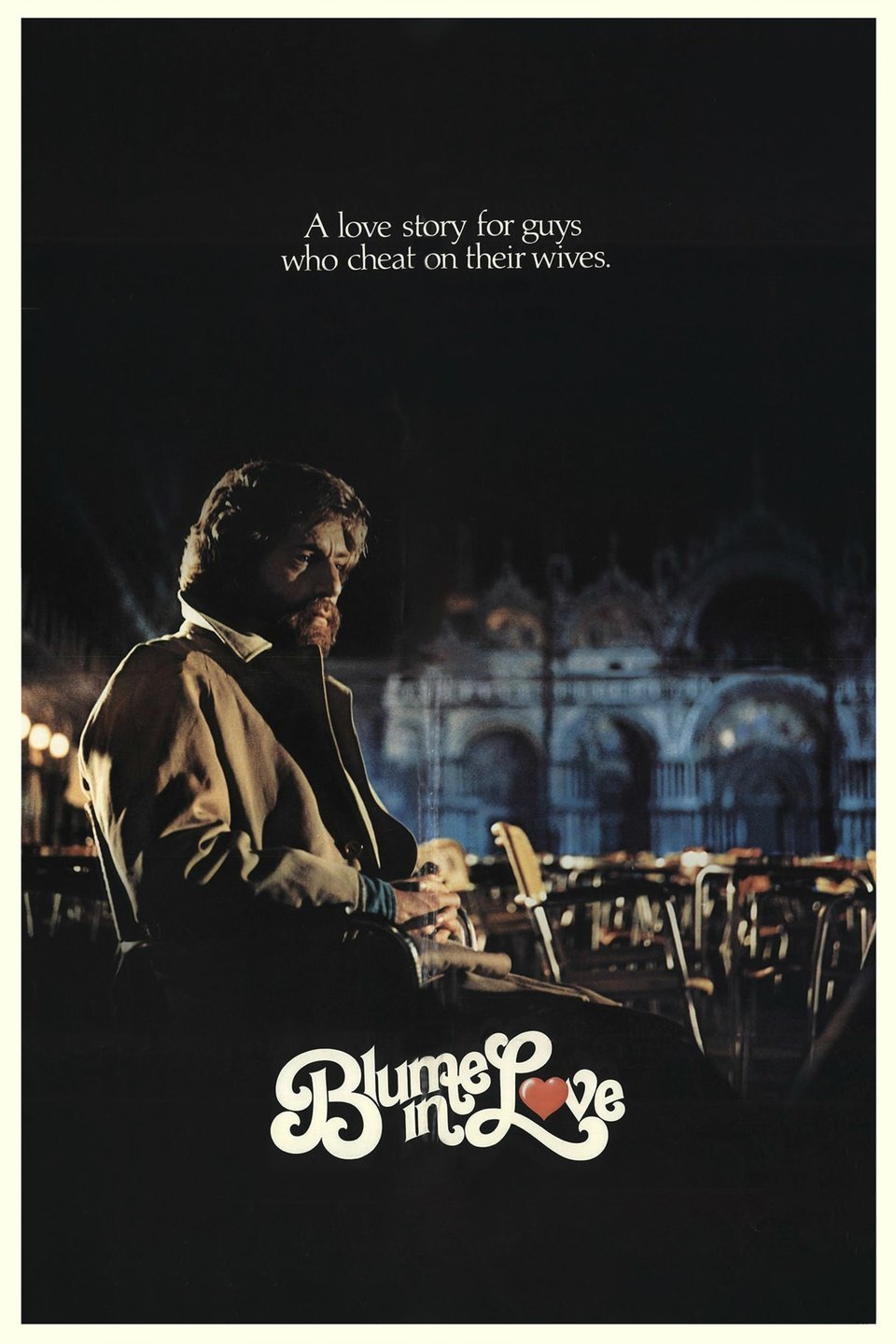 BLUME IN LOVE
(director/writer: Paul Mazursky; cinematographer: Bruce Surtees; editor: Donn Cambern; music: Bill Conti; cast: George Segal (Blume), Susan Anspach(Nina Blume), Kris Kristofferson (Elmo), Marsha Mason(Arlene), Shelly Winters (Mrs. Cramer), Donald F. Muhich (Analyst), Paul Mazursky(Blume's partner-Hellman), Annazette Chase (Secretary); Runtime: 117; MPAA Rating: R; producer: Paul Mazursky; Warner Bros.; 1973)
"It's overlong but George Segal provides it with all the charm it needs."
Reviewed by Dennis Schwartz
Writer/director/producer Paul Mazursky ("An Unmarried Woman"/"Scenes From A Mall") is in top form here with his entertaining but self-indulgent sex comedy. It's overlong but George Segal provides it with all the charm it needs.
Too bad this once risky personal film has not dated well and seems now to be more insufferable than classic rom/com.Beverly Hills divorce lawyer Stephen Blume (George Segal) loses his social worker wife Nina (Susan Anspach) when she catches him committing adultery with his secretary (Annazette Chase) and unceremoniously dumps him. Blume spends the rest of the film trying to win her back from her new lover, the likable musician idler Elmo (Kris Kristofferson).
While vacationing in Venice, Italy, Blume crisply recalls his six-year marriage in the place he went for his honeymoon. The story veers between Blume's musings on love and loss in Venice's Piazza San Marco and his musing over the events in L.A. that brought him to realize Nina was the love of his life, even as he takes up with his new LA divorcee girlfriend Arlene (Marsha Mason). Mazursky slices and dices how marriage has changed and become more complex in contemporary society for his New Age subjects.
Sometimes it's on the money with its smart observations and is quite amusing, at other times it's rambling and uneven. Shelley Winters brings a needed goofiness as a materialistic-minded wife trying to decide whether or not to divorce her lecherous husband.
REVIEWED ON 1/14/2018 GRADE: B