BLUES BROTHERS, THE 
(director/writer: John Landis; screenwriter: John Aykroyd; cinematographer: Stephen M. Katz; editor: George Folsey Jr.; music: Ira Newborn; cast:  John Aykroyd (Elwood Blues), John Belushi (Jake Blues), James Brown (Rev, Cleophus James), Ray Charles (Ray), Cab Calloway (Curtis), Steve Lawrence (Maury Sline), Henry Gibson (Head Nazi), Kathleen Freeman (Sister Mary Stigmata), Carrie Fisher (The girl Jake jilted at the altar), Aretha Franklin (Soul Food restaurant owner) John Candy (Burton Mercer, record producer), Steven Spielberg (Cook County Assessor' office clerk), Jeff Morris (Bob, country bar owner), John Lee Hooker (Street Slim); Runtime: 133; MPAA Rating: R; producer: Robert K. Weiss; Universal Pictures; 1980)
"More energetic than funny."
Reviewed by Dennis Schwartz

A sprawling, loud and messy musical comedy, that cost a hefty $30 million to make. It's more energetic than funny and more sentimental than inspired. It's witlessly directed and co-written by John Landis ("Slasher"/"Smoke") and the co-star John Aykroyd. The slapstick comedy could have used the talents of Buster Keaton to show the moderns how to do such old-fashioned comedy in an artful way.

The story is about the Blues Brothers, Elwood (John Aykroyd) and Joliet Jake (John Belushi), on a mission of God to pay on time the $5,000 taxes owed to Chicago for their old orphanage home before the place is closed. They believe they can raise the money by reuniting with their old band.

It flopped at the box-office but has since become a cult fave.

Their outfit of shades and black suits are a trip, their rock and blues numbers are a blast, but their massive car chases and crashes are moronic. Their feud with the local chapter head of the Nazis (Henry Gibson), Norman Rockwell figure, elicits few laughs, as does their feud with redneck country singers at a country bar.

The film pays homage to Black music copied in homage by white bands.

I enjoyed hearing the great Aretha Franklin belt out a tune telling her man where he can go if he leaves her for the Blues Brothers.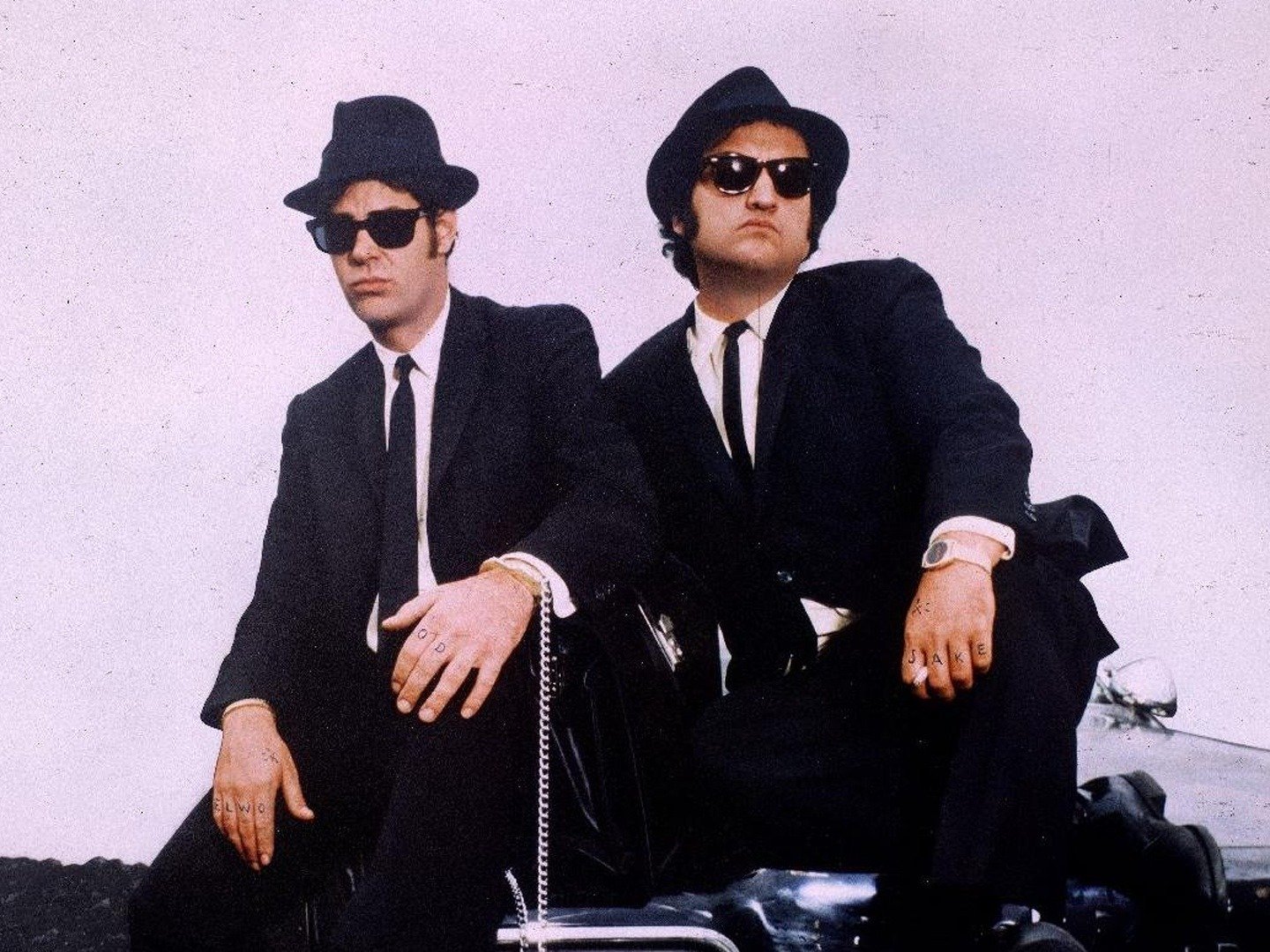 REVIEWED ON 1/20/2023 GRADE: C+