BLUE BAYOU
(director/writer: Justin Chon; cinematographers: Ante Cheng/Matthew Chuang; editor: Reynolds Barney; music: Roger Suen; cast: Justin Chon (Antonio LeBlanc), Alicia Vikander (Kathy), Mark O'Brien (Ace), Linh Dan Pham (Parker),  Chris Bosarge (ICE Agent ), Emory Cohen (Denny), Sydney Kowalsky (Jessie), Susan McPhail Susanne), Vondie Curtis Hall (Barry Boucher, immigration lawyer), Geraldine Singer (Dawn Landry), Toby Vitrano (Merk), Altonio Jackson (Quentin aka Q), Truong Quang Tran (Quoc), Sage Kim Gray (Antonio's mother), Jacci Gresham (Miss Jacci); Runtime: 119; MPAA Rating: R; producers; Charles D. King, Kim Roth, Poppy Hanks, Justin Chon: Focus Features; 2021)
"Whatever the film's faults might be, it tells an eye-opening justice story that needs to be told."
Reviewed by Dennis Schwartz

The film's title is lifted from a Linda Ronstadt hit song. Filmmaker Justin Chon ("Gook"/"Ms. Purple") stars in his own film, a passionate political and social drama that's assertive but over-plotted and overwrought with melodrama. It's a bleak tale about a Korean-born adoptee, Antonio LeBlanc (Justin Chon),  an outsider raised in Louisiana, struggling to keep his family intact as he faces deportation.
The harsh realities for Korean adoptees is that the botched American immigration laws allow for Koreans to be deported over adoption paperwork not following regulations. We learn this could happen no matter how long the vics have lived here (and the film's message is that this is an injustice that discriminates against Koreans). This is what happens to the protagonist whose parents failed to complete the paperwork when adopting him.

Life is mostly a downer for Antonio, the Korean-born adoptee who now lives in New Orleans and works as s tattoo artist. He came to America when he was three and was adopted by a now deceased couple from a small bayou town near Baton Rouge. Antonio is a former felon (stole a motorcycle) and is from a broken home. What keeps him going is that he deeply cares about his white physical therapist pregnant wife, Kathy (Alicia Vikander), and his adorable 7-year-old stepdaughter Jessie (Sydney Kowalske).

The film opens a few days before Kathy is due. The worried Jessie is still shaken that her biological cop father Ace (Mark O'Brien) left the family when she was young. Even though he doesn't know Jessie and she doesn't like being near him, he now wants to get custody of her. His racist cop partner, a bad cop, Denny (Emory Cohen), hassles Antonio in a supermarket and he is charged with resisting arrest. This gets the attention of Immigration and Customs Enforcement.

From his sympathetic but expensive attorney Barry Boucher (Vondie Curtis-Hall) he gets the bad news he has few options: he either must comply with the order and leave the country or appeal. If he loses the appeal he must comply with the decision.

Tension mounts. But it gives us too much background of Antonio's life to take it all in. But with that said, it's an emotionally moving story that reaches a conclusion that genuinely pulls at your heartstrings. Whatever the film's faults might be, it tells an eye-opening justice story that needs to be told.
It opened in Cannes' Un Certain Regard section.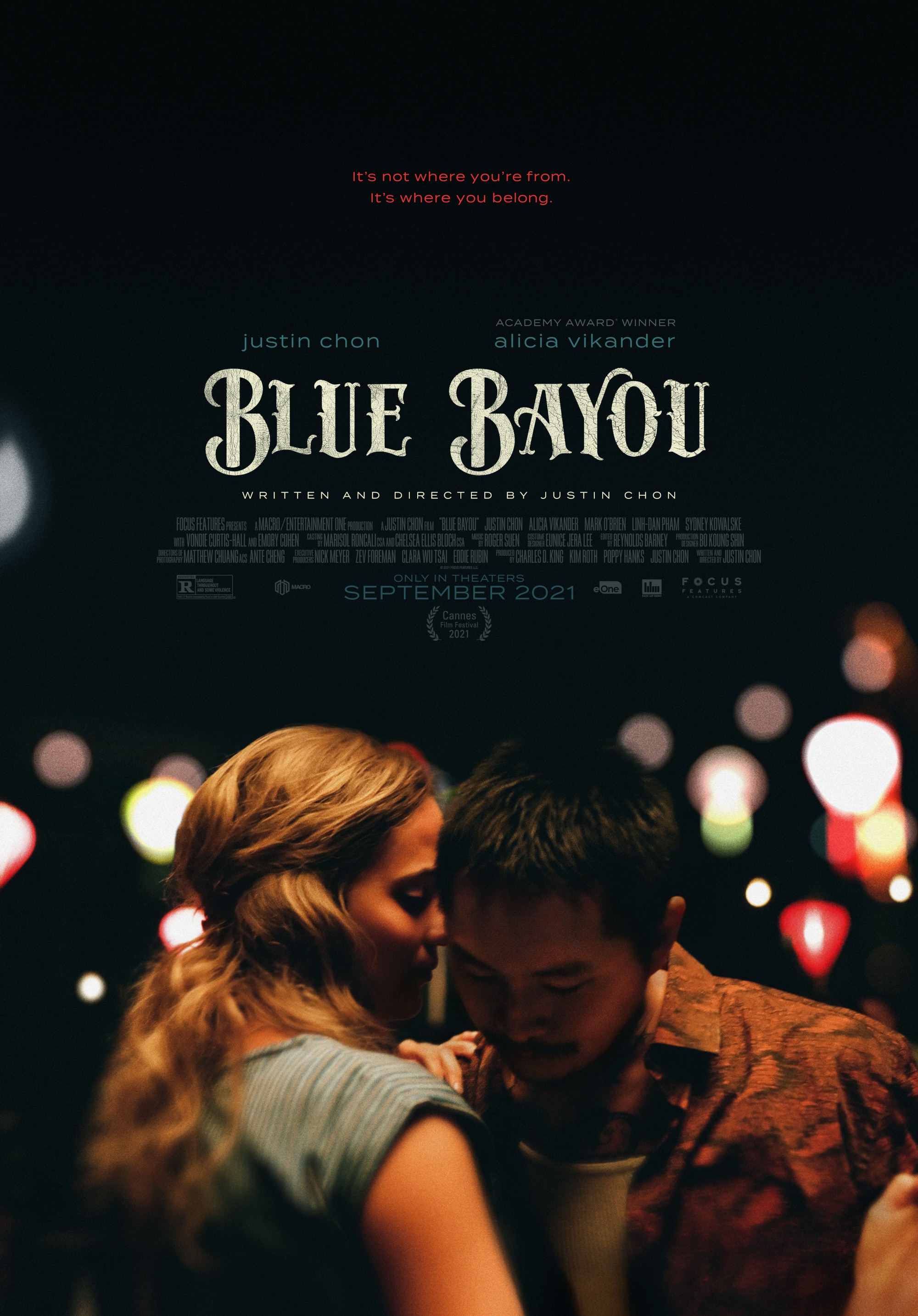 REVIEWED ON 1/11/2022 GRADE: B-