BLOOD RED SKY
(director/writer:Peter Thorwarth; screenwriters: Stefan Holtz; cinematographer: Yoshi Heimrath; editor: Knut Hake; music: Dascha Dauenhauer; cast: Peri Baumeister (Nadja), Carl Anton Koch (Elias), Alexander Scheer (Eightball), Kais Setti (Farid), Graham McTavish (Col. Alan Drummond), Dominic Purcell (Berg), Gordon Brown (Bill Morris), Roland Møller (Karl), Chidi Ajufo (Curtiz), Kai Ivo Baulitz (Bastion Buchner); Runtime: 121; MPAA Rating: NR; producers; Christian Becker, Benjamin Munz: Netflix; 2021-Germany-in German with English titles)
"We see how even vampires are better fit for society than terrorists."
Reviewed by Dennis Schwartz

Peter Thorwarth ("The Wave"/"Not My Day") directs a hybrid action/horror film with a great concept, vampires aboard a plane, and has a few decent set pieces, but its execution is bungled. The silly film has its entertaining moments, but never becomes a good or coherent film. It's co-written by Stefan Holtz and Thorwarth.

Nadja (Peri Baumeister) is a young unmarried German woman travelling with her 10-year-old son Elias (Carl Anton Koch) overnight by plane from Germany to New York in order to receive a special drug treatment for her unusual ailment (years ago she was bitten by a creature who turned her into a vampire). A passenger named Farid (Kais Setti ) befriends her and when told she has a blood disease assumes its leukemia.

Some terrorists, led by the personable Eightball (Alexander Scheer), board the plane with the dubious aim of causing a stock market ripple for their financial gain and hijack the overnight flight. The macho crew led by Berg (Dominic Purcell) plant explosives around the plane while changing the flight path so they can parachute out everybody over an undisclosed area.

But eventually it will be up to Nadja to save the night and to do so she releases her inner vampire on the baddies. It's no surprise that her savior act works, as we see how even vampires are better fit for society than terrorists.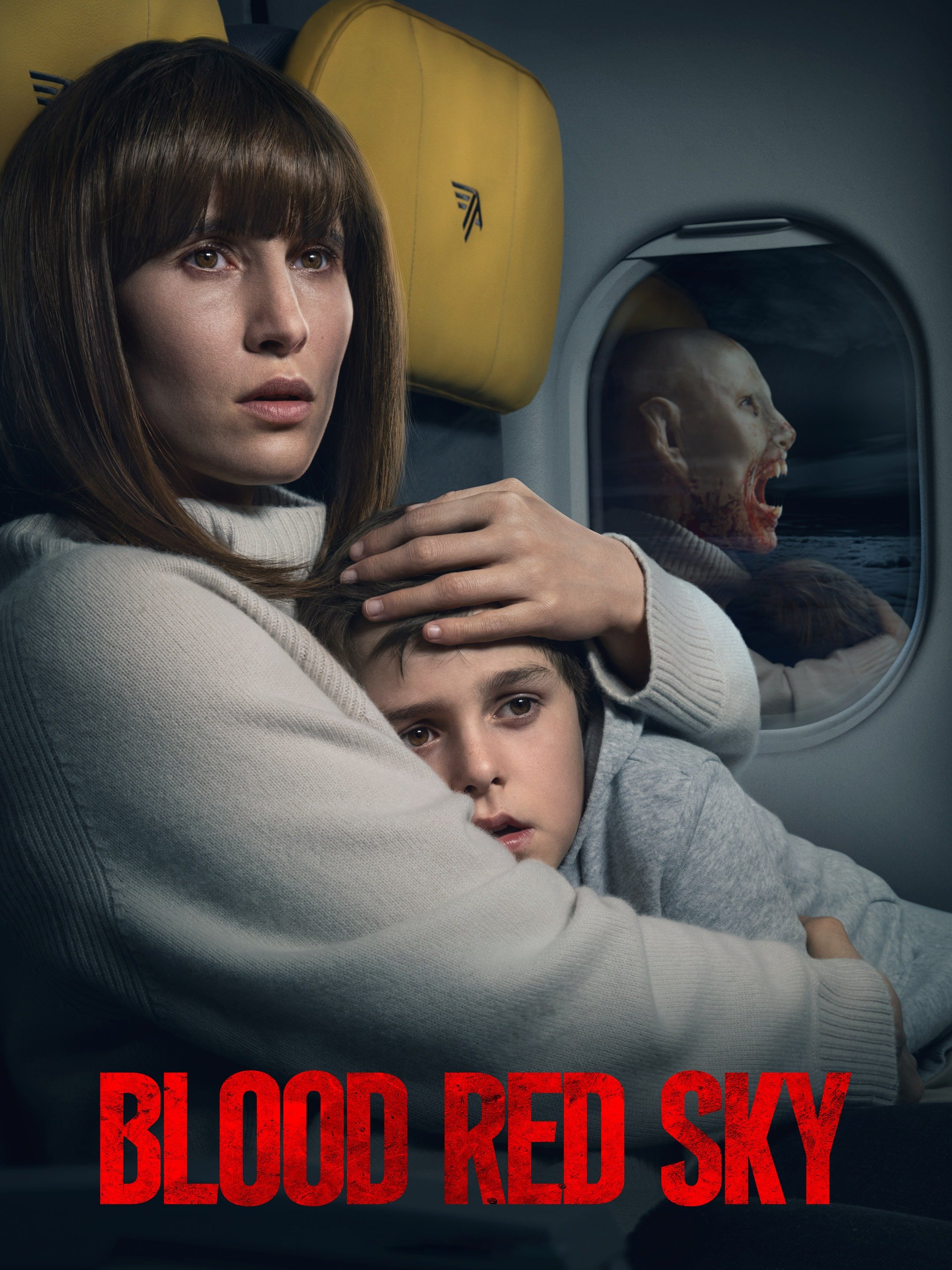 REVIEWED ON 8/20/2021 GRADE: C+