BLANQUITA
(director/writer: Fernando Guzzoni; cinematographer: Benjamin Echazarreia; music: Chloe Thevenin; cast: Laura Lopez (Blanquita), Alejandro Goic (Manuel), Ariel Grandon  (Carlos); Runtime: 94; MPAA Rating: NR; producer: Giancarlo Nasi; Outsider Pictures; 2022-Chile/Mexico/France/Luxembourg/Poland-in Spanish with English subtitles)
"Moral issue true story sex scandal court case."
Reviewed by Dennis Schwartz
Chilean filmmaker Fernando Guzzoni ("Jesus"/"La Colorina") is the adept writer/director of this moral issue true story sex scandal court case that took place in Chile in the early 2000s.

Blanca (Laura Lopez) lived in a foster home for sexually abused minors that the caring Father Manuel (Alejandro Goic) operates.  At the age of 18 the single mom returns with her baby to work as a domestic in the priest's orphanage. After meeting a confused boy resident, Carlos (Ariel Grandon), a victim of sexual abuse, she decides to tell her own story of woe and be a witness against the abusers since the boy is too screwed-up.  It's a case in 2003 against the Chilean businessman, Claudio Spiniak, who is connected with the extremist Pinochet government.
During the trial of the wealthy businessman, Blanca is the brave key witness against a pedophile ring protected by a prominent senator. In the process, she became a feminist martyr, while the priest is threatened by government officials to close down the shelter.

The no nonsense drama is kept real and tense due to the engrossing debut performance by Lopez. It asks, if justice can ever be served when the damage to the victims is so great and what it means to be a a sexually abused vic in a corrupt society.
The film serves as this year's Oscar submission for Chile.

It played at the Venice International Film Festival.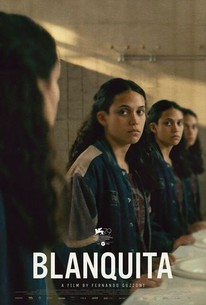 REVIEWED ON 12/13/2022 GRADE: B