ALL THE BEAUTY AND THE BLOODSHED
(director: Laura Poitras; editors: Amy Foote, Joe Bini, Brian A. Kates; music: Soundwalk Collective; cast: Nan Goldin, Merina Berio,  Robert Suarez; Runtime: 117; MPAA Rating: NR; producers: Howard Gertler/Yoni Golijov/John S. Lyons/Laura Poitras/Nan Goldin; Neon; 2022)
"Engrossing documentary on the activist photographer Nan Goldin."
Reviewed by Dennis Schwartz

Laura Poitras ("Risk"/"Citizenfour") directs this brilliant, feisty and engrossing documentary on the activist photographer Nan Goldin. It tells about her crusade in 2018 she launched against the Sackler family–the big pharma dynasty, worth billions, who for three decades from the 80s and on made a fortune by pushing OxyContin, the cause of the deadly opioid crisis. The reprehensible Sacklers brought on the addiction to the opioid crisis through their immoral Purdue Pharma company.

The film was made as Poitras conducted audio interviews with the now 68-year-old Goldin for a two-year period, with the bulk of the film held together by Goldin's photographs and slideshows, though it takes its time showing how the Diane Arbus type of photographer became radicalized. There are also a few talking heads featured.

For Goldin, art is the same as activism.
It played at the Venice Film Festival.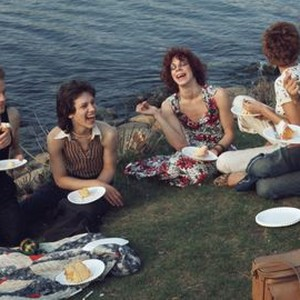 REVIEWED ON 10/2/2022  GRADE: A-