BLACK DEMON, THE
(director: Adrian Grunberg; screenwriters: story by Carlos Cisco/Boise Esquerra; cinematographer: Antonio Riestra; editors: V. Manu Medina/Sam Baixauli; music: ; cast: Josh Lucas (Paul Sturges), Julio Cesar Cedillo (Chato), Hector Jimeniz (Chocalatito), Fernanda Urrejola (Ines), Venus Ariel (Audrey Sturges), Jorge Jimeniz (Junior), Carlos Solorzano (Tommy), Bolivar Sanchez (Nacho); Runtime: 100; MPAA Rating: R; producers: Arianne Fraser/Delphine Perrier/Jon Silk/Javier Chapa; The Avenue; 2023)
"Awful, dumb and talky B-movie shark-attack film."
Reviewed by Dennis Schwartz

Adrian Grunberg ("Rambo: Last Blood"/"Get The Gringo"), winner of the Razzie award for worst director of the year, resumes his bad work as director with this awful, dumb and talky B-movie shark-attack film.

Paul Sturges (Josh Lucas) is the inspector for the Nixon Oil Company who is sent by his company to a small town in Baja to check on an oil rig called "El Diamante." He brings along his wife, Ines (Fernanda Urrejola), and their two kids — teen Audrey (Venus Ariel) and younger brother Tommy (Carlos Solórzano) to vacation there while he works. At the site, they discover that the town is in ruins. Thereby Paul is brought out to the rig by boat, leaving his family on shore. On the badly damaged rig he also discovers there's a dangerous megalodon shark (the Black Demon) in the water around him. Paul's family, for some unknown reason (maybe stupidity!), follow him to the rig and they are stuck there with him, along with the two remaining workers, Chato (Julio Cesar Cedillo) and Junior (Jorge A. Jimenez). Meanwhile the rig is about to sink.

Writer Boise Esquerra, using as a source the story by Carlos Cisco, veers away from making it another Jaws. Instead he makes it a bland political message film about the oil company being greedy polluters and the shark being the not too scary killer on the loose.

My caveat is to avoid the film like you would if swimming in a beach where sharks are spotted.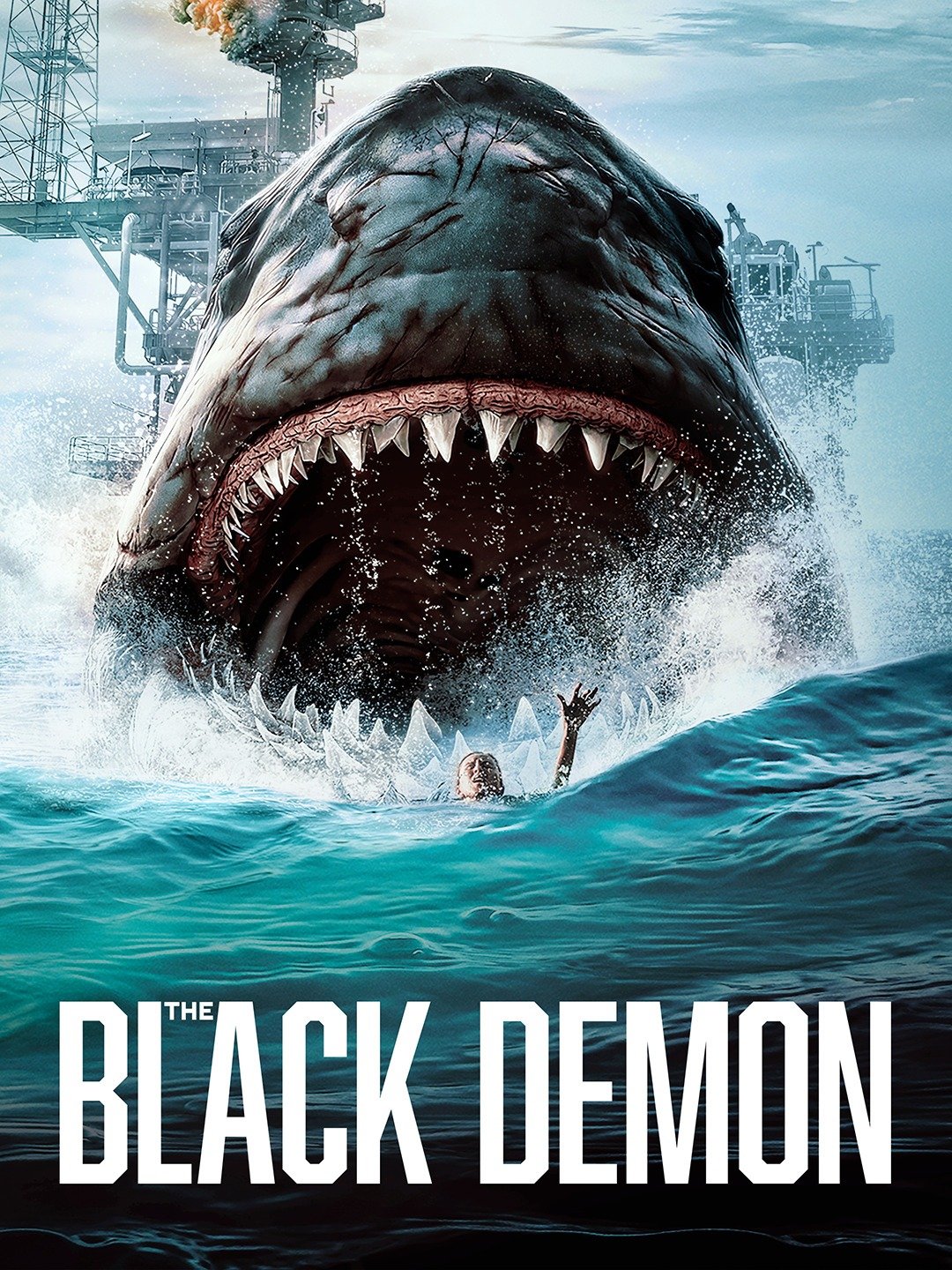 REVIEWED ON 5/2/2023  GRADE: C-