BL0OD
(director: Brad Anderson; screenwriter: Will Honley; cinematographer: Bjorn Charpentier; editor: Robert Mead; music: Matthew Rogers; cast: Michelle Monaghan (Jess), Skeet Ulrich (Jess's husband Patrick), Skylar Morgan Jones (Tyler), Finlay Wojtak-Hissong (Owen), June B. Wilde (Helen), Danika Frederick (Shelly), Jennifer Rose Garcia (Candice); Runtime: 108; MPAA Rating: NR; producers: Gary Levinsohn, Billy Hines, Paris Kassidokostas-Latsis, Terry Dougas; Vertical Entertainment; 2022)
"Solid vampire tale."
Reviewed by Dennis Schwartz
Brad Anderson ("Fractured"/"Beirut") directs this solid vampire tale, that's deftly written by Will Honley showing a recovered addict, Jess (Michelle Monaghan), back from living in a rehab center the last three years and renews her motherly devotion to her children when reunited with them.

Divorced from husband Patrick (Skeet Ulrich), who marries the nanny (Danika Frederick) he impregnated, Jess now lives with teen daughter Tyler (Skylar Morgan Jones) and her 9-year-old son Owen (Finlay Wojtak-Hissong) in a gloomy old farmhouse she inherited from her grandparents.
 

Problem is Owen is shortly hospitalized after bitten by a dog that results in a mysterious infection, which gives him an insatiable appetite for fluids and a disturbing behavior.

Realizing she better not tell others what's going on because of the strange circumstances, Jess steals from the hospital plasma, fights off her ex's custody demands for the children and keeps Owen in isolation while showing him her love.

It's an intelligent horror pic that kept me emotionally involved.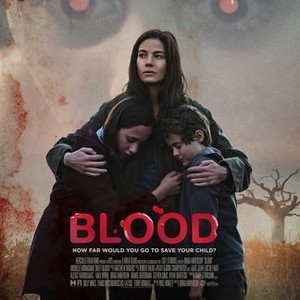 REVIEWED ON 1/29/2022  GRADE: B