BELOW THE FOLD
(director/writer: Clayton Scott; cinematographer: Iain Trimble; editor: Edward Schroer; music: Ho Ling Tang; cast: David DeRock(David Fremont), Sarah McGuire (Lisa Johnson), Jamie Addison (Maggie Monroe), Daniel Campo (Jason Offutt), Rick Daniels (Jeff Darrach), Jennifer Femiano (Linda Potter); Runtime: 92; MPAA Rating: NR; producers; Austin Wagoner/Clayton Scott/ Iain Trimble: Amazon Prime; 2021)
"If you're looking for a decent procedural no-nonsense crime film and no more, this one fits the bill."
Reviewed by Dennis Schwartz

In his feature film directorial debut, Kansas City-based filmmaker Clayton Scott shoots a fine mystery thriller, that plays out as if a TV episode. It's shot on his home rural Missouri turf, an area he's familiar with and uses this knowledge effectively in his film-making.

The small-budget indie is about two reporters, the veteran David Fremont (David DeRock) and the new reporter Lisa (Sarah McGuire), on orders from their editor, (Daniel Compo), on the Maryville-based newspaper called The Daily Forum, who are assigned to search for the full story about the unsolved case of the disappearance 10 years before of a Skidmore teen named Susie Potter. The editor wishes to please her dying mom who still has hope the forgotten case will be resolved in her lifetime.

The title is a newspaper term that refers to the stories in newspapers deemed less important than the headlines.

The reporters at first get nowhere when questioning the uptight locals about the religious Susie, a regular at her church's youth group meetings. But the intensity of their investigation leads to them uncovering her perv neighbor, Jeff (Rick Daniels), as a prime suspect. The more they uncover in their investigation, the closer the reporters become in solving this puzzling case. But they must deal with cover-ups and life threats made against them by the town power brokers.

If you're looking for a decent procedural no-nonsense crime film and no more, this one fits the bill.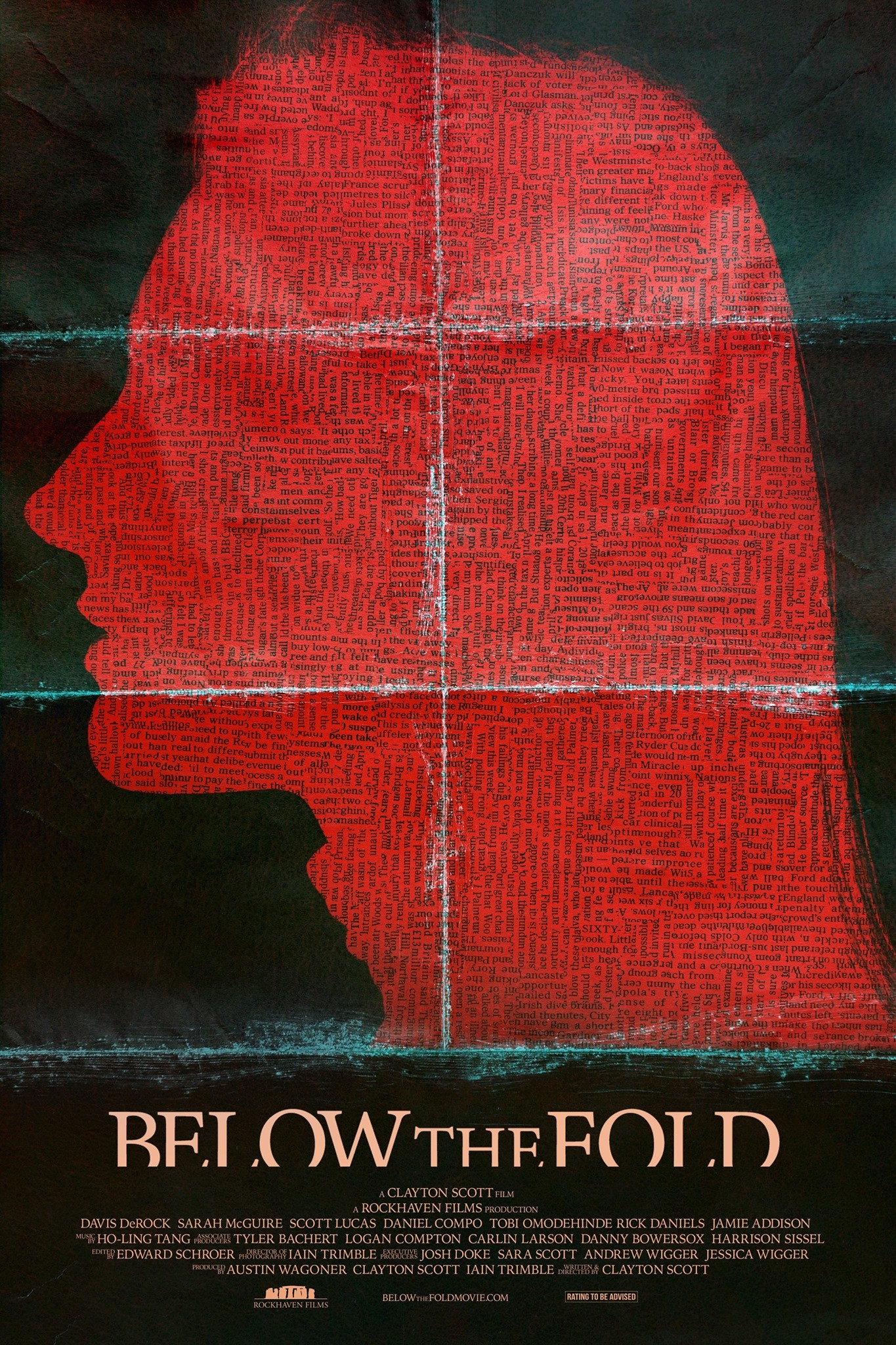 REVIEWED ON 12/18/2021 GRADE: B