BED OF ROSES
(director/writer: Gregory La Cava; screenwriters: Wanda Tuchock/Eugene Thackrey; cinematographer: Charles Rosher; editor: Basil Wrangell; music: Max Steiner; cast: Constance Bennett (Lorry Evans), Pert Kelton (Minnie Brown), Joel McCrea (Dan), John Halliday (Stephan Paige), Tom Francis (Salesman), Jane Darwell (Mrs. Webster), Wade Boteler (Riverboat Purser), Franklin Pangborn (floorwalker), Samuel S. Hinds (Father Doran); Runtime: 67; MPAA Rating: NR; producers: Pandro S. Berman, Merian C. Cooper; RKO; 1933-B/W)
"An influential film that changed the way romantic comedies were made at the time."
Reviewed by Dennis Schwartz

Gregory La Cava ("Stage Door"/"My Man Godfrey") directs and co-writes this outdated amoral Pre-Code comedy that moves at a brisk pace. It's co-written by Wanda Tuchlock with dialogue by Eugene Thackrey.

Two prostitutes, the wisecracking Lorry Evans (Constance Bennett) and the feisty Minnie Brown (Pert Kelton), are released from a Louisiana prison after a short stint behind bars and take a steamboat to New Orleans. Short on passage money, Minnie hustles a businessman on the steamboat and gets him drunk to rob him of sixty dollars when he takes a nap.

When caught Minnie jumps ship and is rescued by the upstanding Mississippi cotton barge captain, Dan (Joel McCrea), who she robs when landing in N.O. Minnie then hustles the rich publishing magnate Stephen Paige (John Halliday) by posing as a reporter and getting him drunk, She then bribes him to make her his kept woman. Meanwhile Lorry ends up working in a department store, a job she calls her "bed of roses." She also returns the money her partner stole from the Captain.

Minnie realizes she loves Dan, even if he's poor, and the two get together. Meanwhile Lorry marries the publisher, keeping her past a secret.


I didn't care for it much, but it was an influential film that changed the way romantic comedies were made at the time.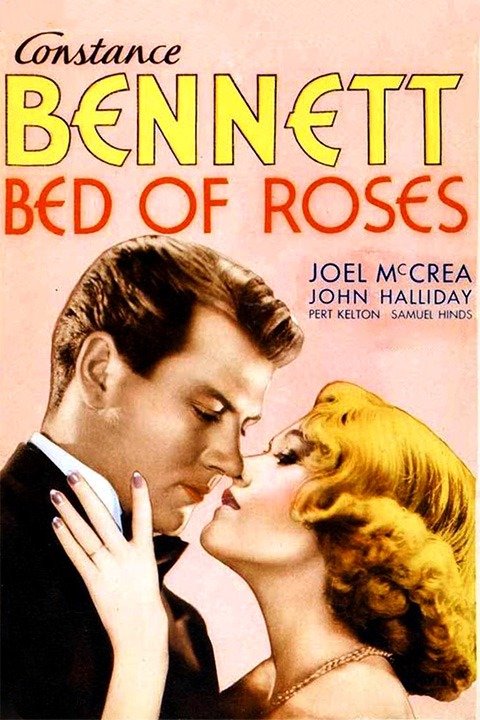 REVIEWED ON 6/15/2022 GRADE: B-