BEBA
(director/writer:Rebeca Huntt; cinematographer: Sophia Stieglitz; editor: Isabel Freeman; music: Holland Andrews; cast: Rebeca Huntt; Runtime:  79; MPAA Rating: R; producers: Sofia Geld, Rebeca Huntt; Neon; 2021-USA-in Spanish & English with English subtitles)
"Heartfelt and lyrical personal coming-of-age story."
Reviewed by Dennis Schwartz

The Afro-Latina Rebeca Huntt, born in 1990, is a first-time feature filmmaker. Her debut film is an engaging and fiercely honest self-portrait telling about the young Black filmmaker's immigrant experience and search for a racial identity and of attending the mostly white prestigious Bard College, in the Hudson Valley.

Her Black father in the 1960s fled Trujillo's dictatorship and its "ethnic cleansing" of the Dominican Republic to come to New York. After marrying a rebellious light-skinned middle class Venezuelan college graduate, he moves his family of three from the slums of Bed Stuy to a cramped one-room apartment in Manhattan's Central Park West.

Huntt provides the voiceover for her heartfelt and lyrical personal coming-of-age essay, whereby she argues with her white liberal friends and family over differences they have as the vulnerable young woman makes her own way in the world by doing things her way and voicing a need to be creative despite her flaws. She does so after she tells us: "You are now entering my universe."

The film is an emotional memoir told in four chapters. We see how she gets along best with her easy-going father, has an anxious relationship with her stern mom, is estranged from her older brother Juancarlos and has a chaotic relationship with her older pot-smoking sister Raquel. It also tells of her many boyfriends and her sexual power she enjoys over them.

It has a fresh look when Beca converses with her parents. It suffers the most when it becomes clichéd and tied up with her narcissism. It works best as a lesson on living in America for a feisty Black woman who is fighting the good fight to become the person she wants to be.

The title Beba refers to Huntt's childhood nickname.

It played at the Toronto Film Festival.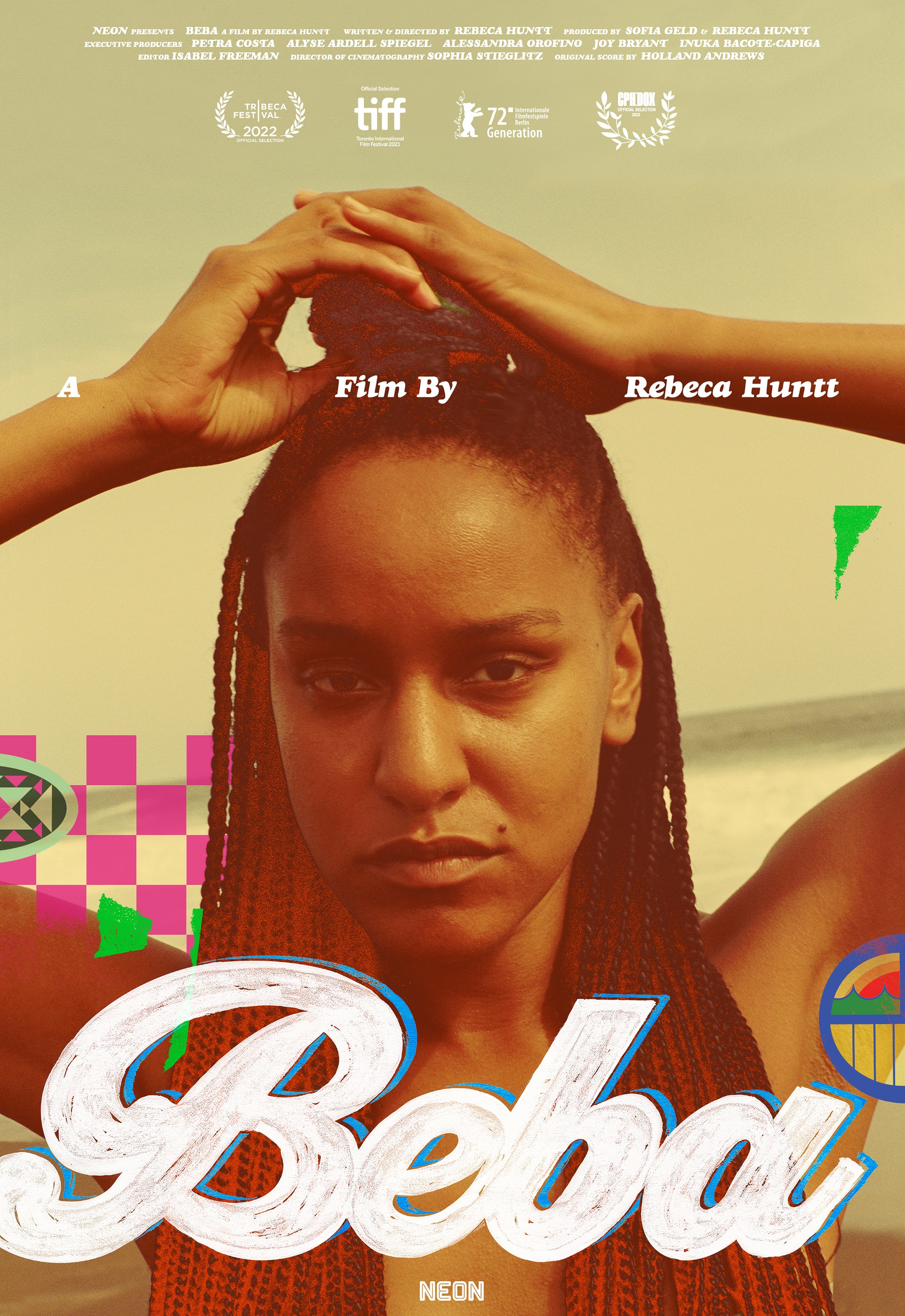 REVIEWED ON 7/19/2022 GRADE: B