BAPHOMET
(director/writer: Matthan Harris; cinematographers: Pedro Avila/Andrew Scott Baird; editor: Brent Backus/Brandon Taylor/Eric Eon; music: Fabio Amurri; cast: Rebecca Weaver (Rebecca Neville), Colin Ward (Jacob Richardson), Matthan Harris (Mark Neville), Giovanni Lombardo Radice (Henrik Brandr), Charlotte Bjornbak (Marybeth), Dani Filth (Lon Carlson), Larry Jack Dotson (Dr. Bentley), Stephen Brodie (Aksel Brandr), Nick Principe (Amund), Ivy Opdyke (Elena Richardson), Gerardo Davilla (Sheroff Windley), Aaron Bitzer (Deputy Adams), Gabe Saentz (Deputy Hernandez), Jason McGregor (Deputy Vinson), Shaun Platt (Deputy Karran); Runtime: 72; MPAA Rating: NR; producer: Matthan Harris; Cyfuno Ventures/Cleopatra Entertainment; 2021)
"I got a mild kick out of it because the acting was so stiff."
Reviewed by Dennis Schwartz

Satanic horror film directed, written and starring Matthan Harris ("The Inflicted").

The film is set in Northern California, where the Richardson family celebrates their 28-year-old daughter, Rebecca Neville's (Rebecca Weaver), pregnancy. They receive an unexpected visit from a Satanic cult member, Aksel Brandr. He is sent there by the cult leader Henrik Brandr (Giovanni Lombardo Radice), who offers the Richardsons a good price to buy their property. But, the patriarch of the clan, Jacob Richardson (Colin Ward),  and his wife Elena (Ivy Opdyke), refuse to sell because the family values the land as priceless because of its sentimental value. The unhappy cult thereby curse the property in an effort to scare them to sell. The cult is not above resorting to murder. When the family begins suffering from the curses, Rebecca calls on the high priestess white witch, Marybeth (Charlotte Bjornbak), for help.

The close-knit family soon learn why the cult desires their land, and realize they must protect their property from the cult at all costs. The result is a war between good and evil.

Dani Filth the lead singer of Cradle Of Filth, a heavy metal group, has a small part as an occult investigator and philosopher, which should excite his fan base. But his small part is too insignificant to matter.

Horror fans will be treated to the following set pieces: an opening sacrifice to Satan, shark attacks, journeys to Hell and witchcraft.

I got a mild kick out of it because the acting was so stiff, the story was unintentionally funny and the climax gunfight between the forces of good and evil gave it a false western flavor.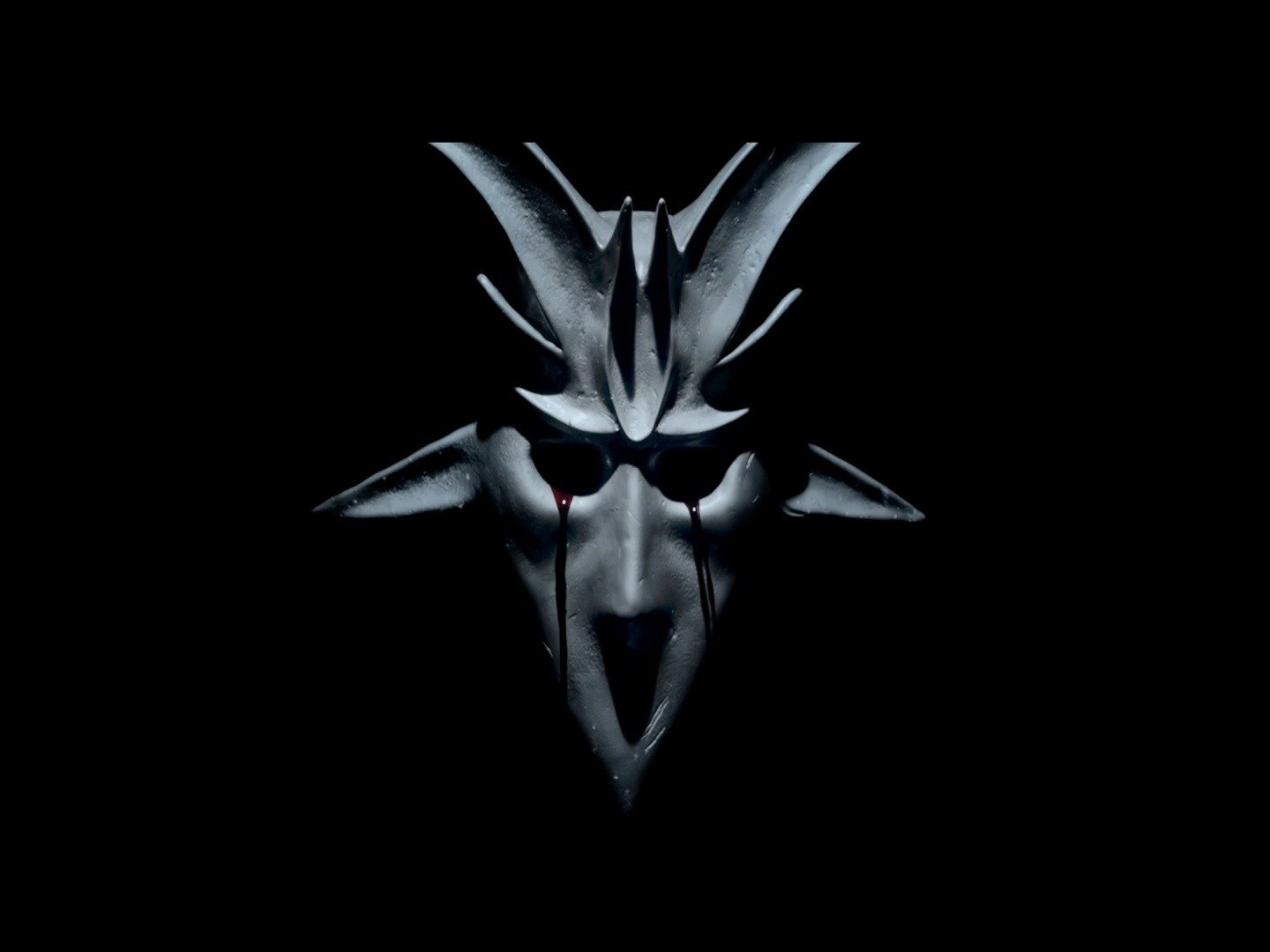 REVIEWED ON 6/8/2021 GRADE: B-