BADLANDERS, THE
(director:Delmer Daves; screenwriters: Richard Collins; based on a novel by W. R. Burnett; cinematographer: John F. Seitz; editors: James Baiotto/William H. Webb; music:Joseph Cacciola, Louis De Francesco, Harry Philip Green, Alexander Laszlo; cast: Alan Ladd  (Peter Van Hoek), Ernest Borgnine (John 'Mac'  McBain), Katy Jurado (Ada Winton), Kent Smith (Cyril Lounsberry), Claire Kelly (Ada Winton), Nehemiah Persoff (Vincente), Ford Rainey (Warden), Karl Swensen (Marshal), Adam Williams (Deputy Sheriff Leslie), Robert Emhardt (Sample), John Day (Lee), Anthony Caruso (Comanche); Runtime: 85; MPAA Rating: NR; producer; Aaron Rosenberg: WB Archive Collection/MGM; 1958)
"A poor remake of John Huston's The Asphalt Jungle (1950)."
Reviewed by Dennis Schwartz

The title refers to the bad guys. It's a poor remake of John Huston's superb The Asphalt Jungle (1950), a noir crime drama made into a Western. Not only did it receive mostly bad reviews upon its release, but it bombed at the box office. Delmer Daves ("The Hanging Tree"/"Jubal") awkwardly directs this heavy-handed Western that delivers obvious social conscience messages, such as Mexican workers deserve to be treated fairly in Arizona. The script is lamely written by Richard Collins that's based on the 1949 novel by W. R. Burnett.

In 1898, at the Yuma Territorial Prison, the mild-mannered convict Peter Van Hoek, nicknamed The Dutchman (Alan Ladd), and the volatile John 'Mac' McBain (Ernest Borgnine), are released together. Mac served ten years for manslaughter, killing the crooked businessman Boscam who cheated him out of the gold mine he owned, while The Dutchman was framed by the corrupt marshal (Karl Swensen) for robbing the mining company he worked for as a mining engineer (as his company reneged on the business promises they made to him and then double-crossed him when he complained).

Both vics end up in Prescott, Arizona, upon release, where Mac just wants to go straight now that he's released and The Dutchman wants revenge. He plans to rob the crooked mining company, now owned by the manipulative and wormy Cyril Lounsberry (Kent Smith), who married the ugly daughter of the mining company owner who was murdered by Mac.

Though the convicts are not on good terms when released, that changes when The Dutchman offers him big money to join him on the robbery (which includes the dynamite man, played by Nehemiah Persoff an Israeli actor trying to get over as a Mexican). Mac decides to do it when his new romantic interest, the big-hearted Mexican mid-wife Anita (Katy Jurado, who fell in love with the big slob during the shoot and they married when the film wrapped–a marriage that lasted 5 years). She commits to him after he saved her from being humiliated in public by white trash thugs. Despite earning money as a prostitute, whose clients are racist white cowboys, those in Anita's Mexican community still look upon her as a saint.

The film's centerpiece sequence is how The Dutchman's crew steals the hidden gold from an abandoned mine, and how in the end the good guys win despite being double-crossed by the sleazy Lounsberry. They supposedly will live happily ever after on the gold stolen.

It's routine fare that with its star power should have been much better than such a trite B-Western.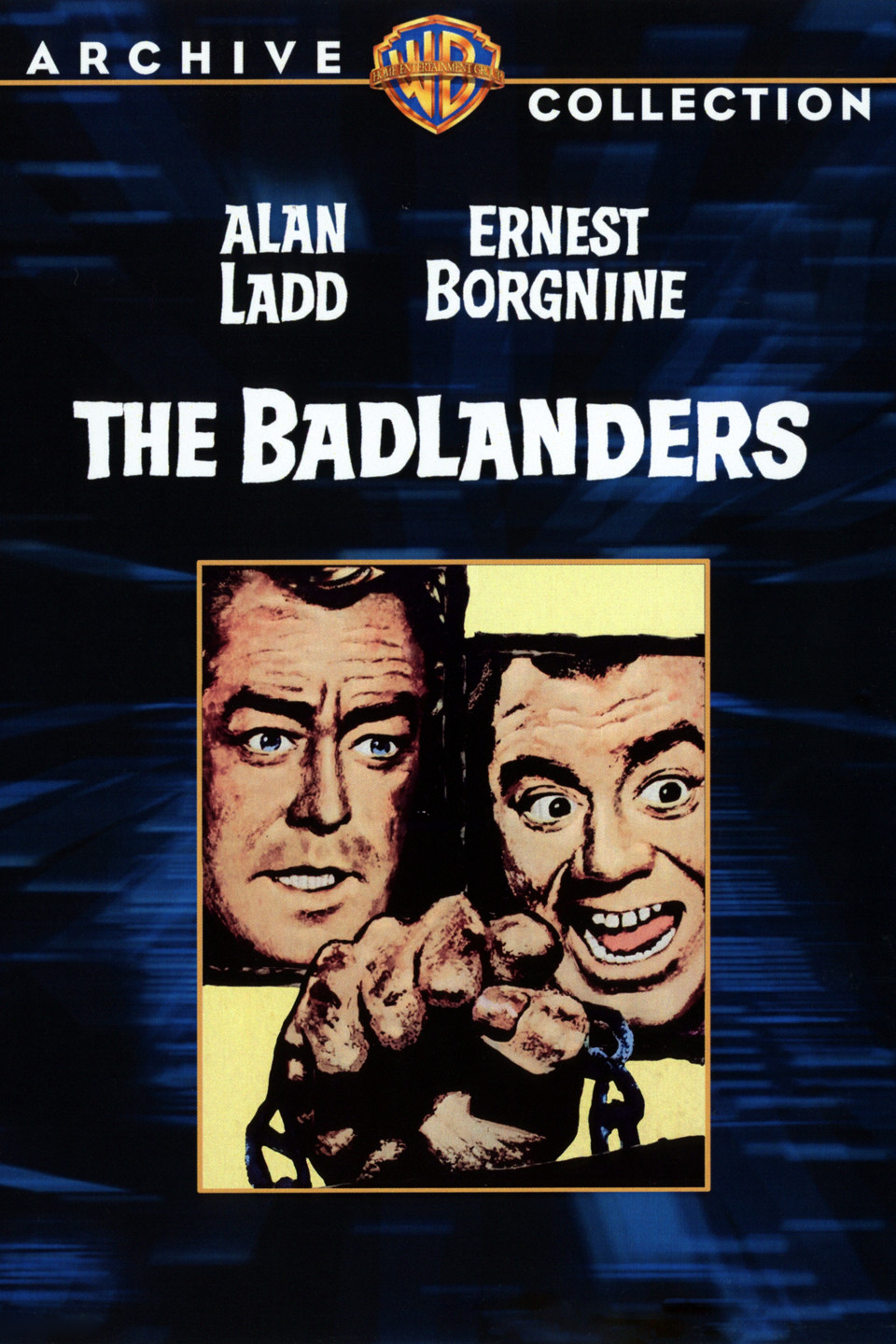 REVIEWED ON 10/15/2021 GRADE: C+