BACK TO THE DRIVE-IN
(director/writer: April Wright; cinematographer: April Wright; editor: April Wright; music: Chris Wormer; Runtime: 105; MPAA Rating: NR; producer: April Wright; VOD; 2022)
"Whistles its way down a nostalgic movie path telling how the Ma and Pa drive-in theaters struggled trying to stay in business through the years and made a resurgence during the pandemic."
Reviewed by Dennis Schwartz

April Wright ("Stunt-woman: The untold Hollywood Story"/"Going Attractions: The definitive Story of The Movie Palace"), is the one-woman filmmaker, in this low-budget indie that whistles its way down a nostalgic movie path telling how the Ma and Pa drive-in theaters struggled trying to stay in business through the years and made a resurgence during the pandemic. The film is set during the summer of 2021.

The drive-in craze is a post-World War II phenomenon, that hit it off big with teens, horror film buffs and the dating crowd who found it allowed them to neck undisturbed during the movie. But it has been in decline since the 1960s. When Covid hit in 2019, the indoor theaters took a hit as most closed and many movie-goers went to the safer open air drive-in.

I won't paint a rosy picture for the drive-in future like Wright does, but the few times I went to a drive-in in my youth I had a blast. I first saw Psycho (1963) in a drive-in and enjoyed that experience better than seeing it later in a movie theater.

The film tells its story from 11 selected drive-in sites around the country. Years ago, when in the Catskills, in NY, I went to the Greenville Drive-in, one of those sites chosen, and it was a good experience.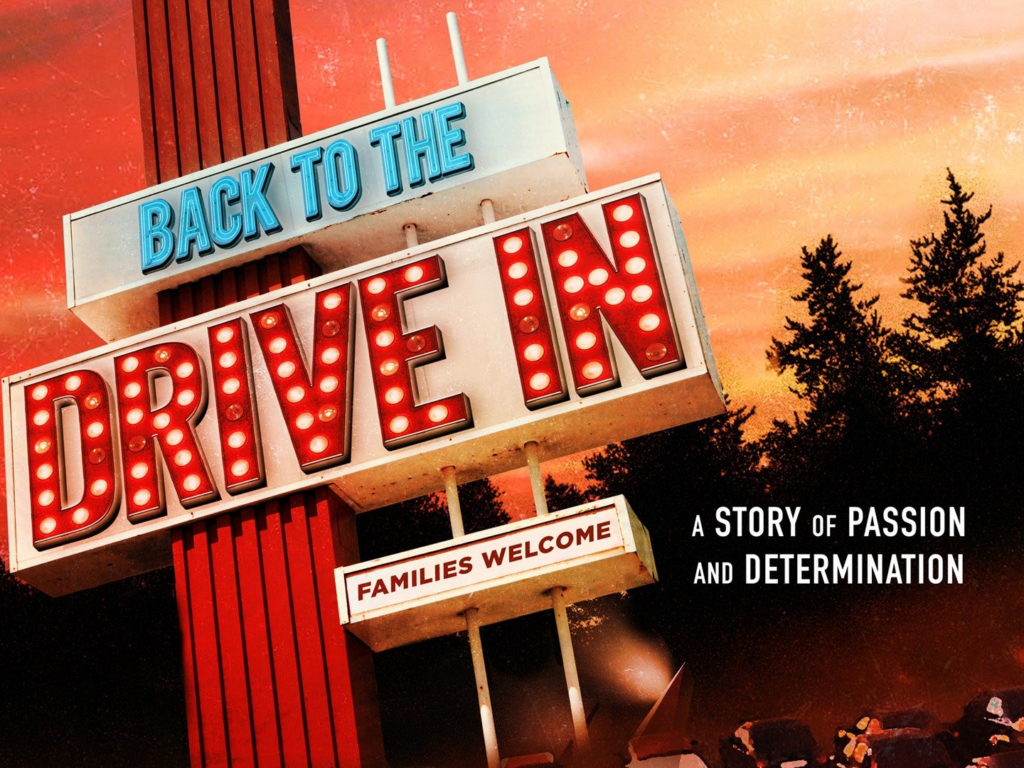 REVIEWED ON 3/24/2023  GRADE: B