BABY DONE
(director: Curtis Vowell; screenwriter: Sophie Henderson; cinematographer: Ian McCarroll; editor: Richard Shaw; music: Leon Radojkovic; cast: Rose Matafeo (Zoe), Matthew Lewis (Tim), Emily Barclay (Molly) , Nic Sampson (Preggophile Brian), Rachel House (Principal Mullins), Madeleine Sami  (Hospital Midwife), Matenga Ashby (Sonny), Fasitua Amosa (Sefa), Johanna Cosgrove (River Boat YouTuber), Olivia Tennet (Beth), Loren Taylor (Penny); Runtime: 91; MPAAA sitcom comedy about parenthood. Rating: NR; producers: Morgan Waru/Taika Waititi; Piki Films/Gravitas Ventures; 2020-New Zealand)
"An underwhelming sitcom comedy about parenthood."
Reviewed by Dennis Schwartz
An underwhelming sitcom comedy about parenthood, that's popular with audiences. It's filled with witless jokes and its charm, which it solely relies on, did not rock my boat. Director Curtis Vowell ("Krampus") and writer Sophie Henderson, a real-life couple, keep it cute, safe and sitcom lite.

The longtime NZ young couple Zoe (Rose Matafeo, a stand-up comedian) and Tim (Matthew Lewis) react differently to her unexpected pregnancy–he embraces it while she fears it will alter her life before she's ready for a family. The free-spirit is upset it will prevent her from doing things she always wanted to do like go bungee jumping. Zoe is a tree surgeon who is crushed her pregnancy will mean she can't compete in the upcoming tree climbing contest in British Columbia.

She's aptly tagged by her BFF Molly (Emily Barclay) as, "A baby having a baby!".

It's one joke involves squeezing laughs out of Zoe's reactions to her upcoming parenthood, while the boyfriend plays the straight-man.

Zoe's mom (Loren Taylor) observes that having a baby doesn't suit her frantic daughter.

The jokes, mostly physical ones, are at the expense of the exasperated nurses Zoe picks fights with, her fatherly boyfriend and her confused friends, who don't understand the mixed messages she's sending them about her delicate situation.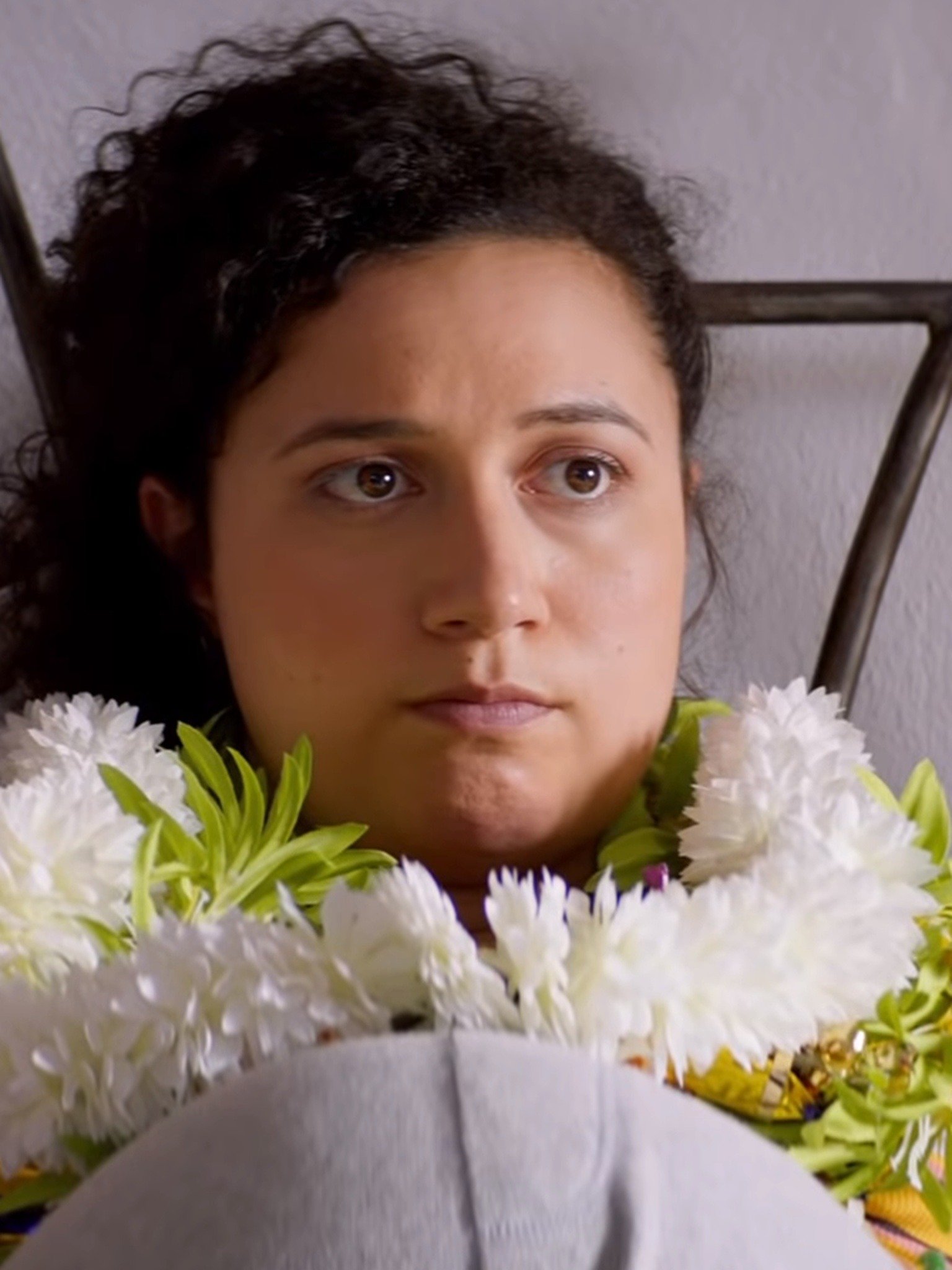 REVIEWED ON 2/1/2021 GRADE: C+