BABY BOOM
(director/writer: Charles Shyer; screenwriter: Nancy Meyers; cinematographer: William Fraker; editor: Lynzee Klingman; music: Bill Conti; cast:  Diane Keaton (J.C. Wiatt), Harold Ramis (Stephen), Sam Shepard (veterinarian, Dr. Jeff Cooper), Sam Wanamaker(Fritz Curtis), Pat Hingle (Hugh Larrabee), Michelle Kennedy (Elizabeth Wiatt),  James Spader (Ken), Britt Leach (Verne Boone), Linda Ellerbee (Narrator); Runtime: 110; MPAA Rating: PG; producer: Nancy Meyers; United Artists; 1987)
"It's an amiable yuppie comedy."
Reviewed by Dennis Schwartz

Charles Shyer ("I Love Trouble"/"Father of the Bride") casually directs and co-writes with Nancy Meyers this easy going sitcom comedy.

The thirty-something Manhattan living high-powered corporate executive Harvard grad J.C. Wiatt (Diane Keating) is promised a partnership by her boss Fritz Curtis (Sam Wanamaker), She lives happily together in comfort with her investment banker lover Stephen (Harold Ramis). Things change when a distant relative from England she doesn't even know dies in an accident and leaves her his 14-month-old baby girl Elizabeth (Michelle Kennedy). The child interferes with her busy life, as the boyfriend takes a powder and the boss changes his mind on the partnership. J.C. changes her mind about putting the baby up for adoption when she finds motherhood rewarding. So for a fresh start buys a big spread farmhouse in rural Vermont and goes there to live with her toddler. Soon she meets her hayseed Prince Charming, the local veterinarian (Sam Shepard), and all is well again in a fairy-tale romance.

It's an amiable yuppie comedy. It's most enjoyable even though calculated and sentimental. To be watchable, one must overlook the unbelievable premise that a distant relative will have in the will the inheritance of his child without her knowledge.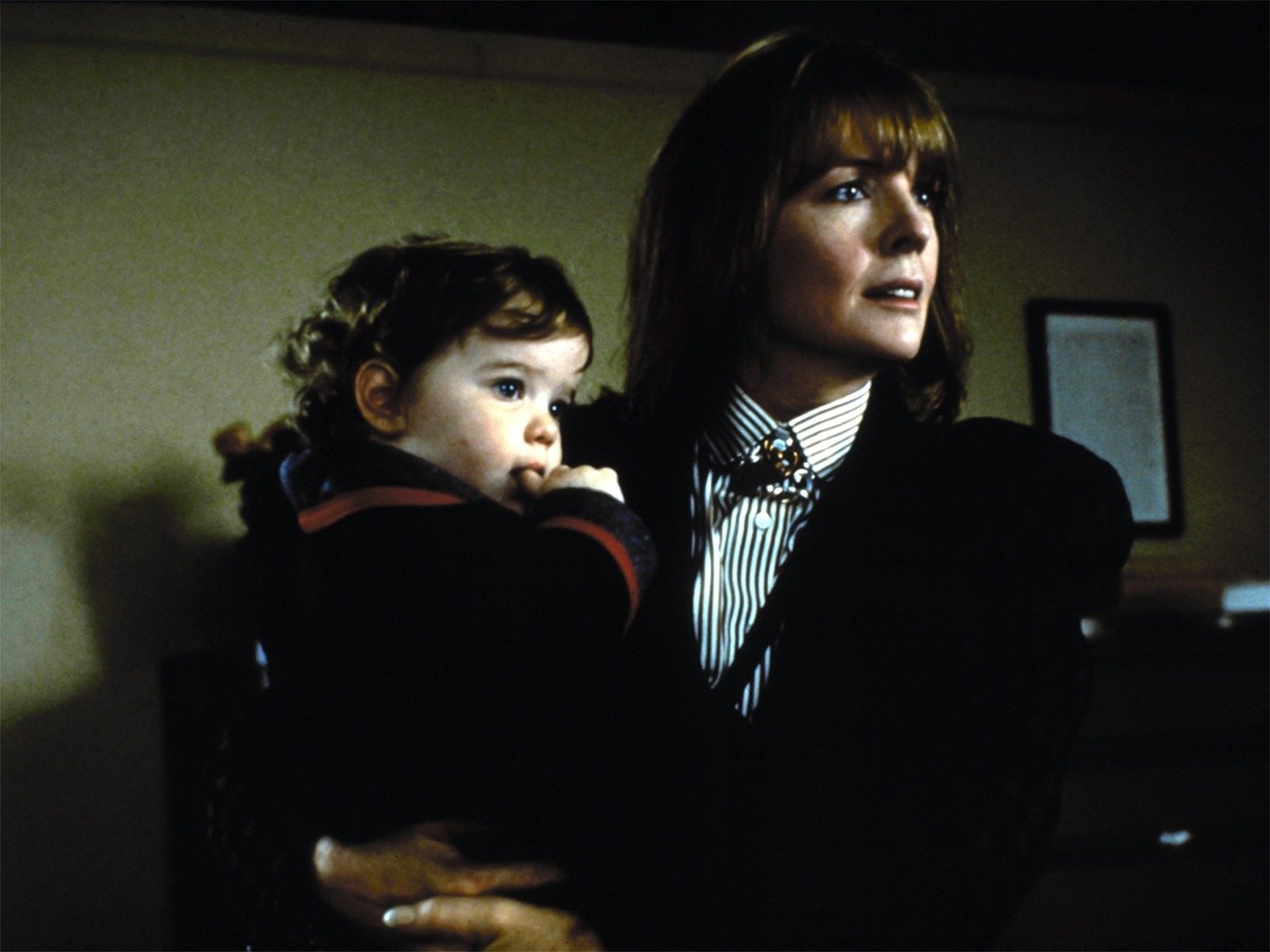 REVIEWED ON 3/1/2018 GRADE: B-