ATLANTIS
(director/writer: Valentyn Vasyanovych; cinematographer: Valentyn Vasyanovych; editor: Valentyn Vasyanovych; cast: Andriy Rymaruk (Sergiy), Liudmyla Bileka (Katya), Vasyl Antoniak (Ivan), Lily Hyde (Ketrin), Philip Paul Peter Hudson (Foreign Rep); Runtime: 106; MPAA Rating: NR; producer: Valentyn Vasyanovych/Vladimir Yatsenko/Iya Myslytska; Limelite/Garmata Film Studio; 2019-Ukraine-in Ukraine with English subtitles)
"It's a terse historical film that's both gripping and terrifying."
Reviewed by Dennis Schwartz

A politically bleak but well-crafted and poignant war film about the recent war between Russia and the Ukraine (with its main point being that the war was a threat to the environment).
The relevant sci-fi film is superbly directed/written/edited and photographed as a dystopian visionary tale by Ukranian filmmaker Valentyn Vasyanovych ("Black Level"/"Kredens"), with its major fault being that it's paced too slow. Its themes range from suicides to the horrors of living in a traumatized and polluted war-torn area.

It serves as Ukraine's official Oscar entry, and was prize-winner at the Venice Film Festival at its Orrizonti section.

The film is set in the near future of 2025, a year after the end of the brutal war between Russia and the Ukraine. In the uninhabitable area of Eastern Ukraine, Sergiy (Andriy Rymaruk) is a discontented ex-soldier with PTSD and so is the Ukrainian soldier named Ivan (Vasyl Antoniak), where they both live at a steel mill on the site. Both are bored and idly ride around the vast destroyed industrial area taking target practice. They have a dispute over an incident, and go off on their own separate ways.
Sergiy then meets Katya (Liudmyla Bileka), a young woman paramedic who worked at a factory that closed. She's now involved with the Black Tulip Mission–a volunteer organization cleaning up the country. Katya exhumes bodies found in the streets in an attempt to identify and bury them. Sergiy also volunteers to join the group, as he is now on a new job driving a water-tank truck that is used to help the few people still living there who are in need of clean drinking water. In a never-ending and thankless task, Katya and the ex-soldier while doing volunteer work make a love connection. Their recovery work is meant to show there's hope in a hopeless situation if love can be found.

The parable is told in a single long take with a mostly static camera, and its images are devastating. The ugly industrial landscape lets us observe how the deadly war ruined the ecosystem and made a large part of the Ukraine uninhabitable.

Vasyanovych is not bashful about blaming the mess on Russian expansionism and aggression.

The main actors are not professionals–Rymaruk is a former soldier, Bileka is a medic. As its fiction story is finely blended in with the real-life stories, it gives the film a daunting look at the horrors of war.

 It's a terse historical film that's both gripping and terrifying, one that has the ability to get under the skin and point out the resiliency of the long-suffering Ukrainian people.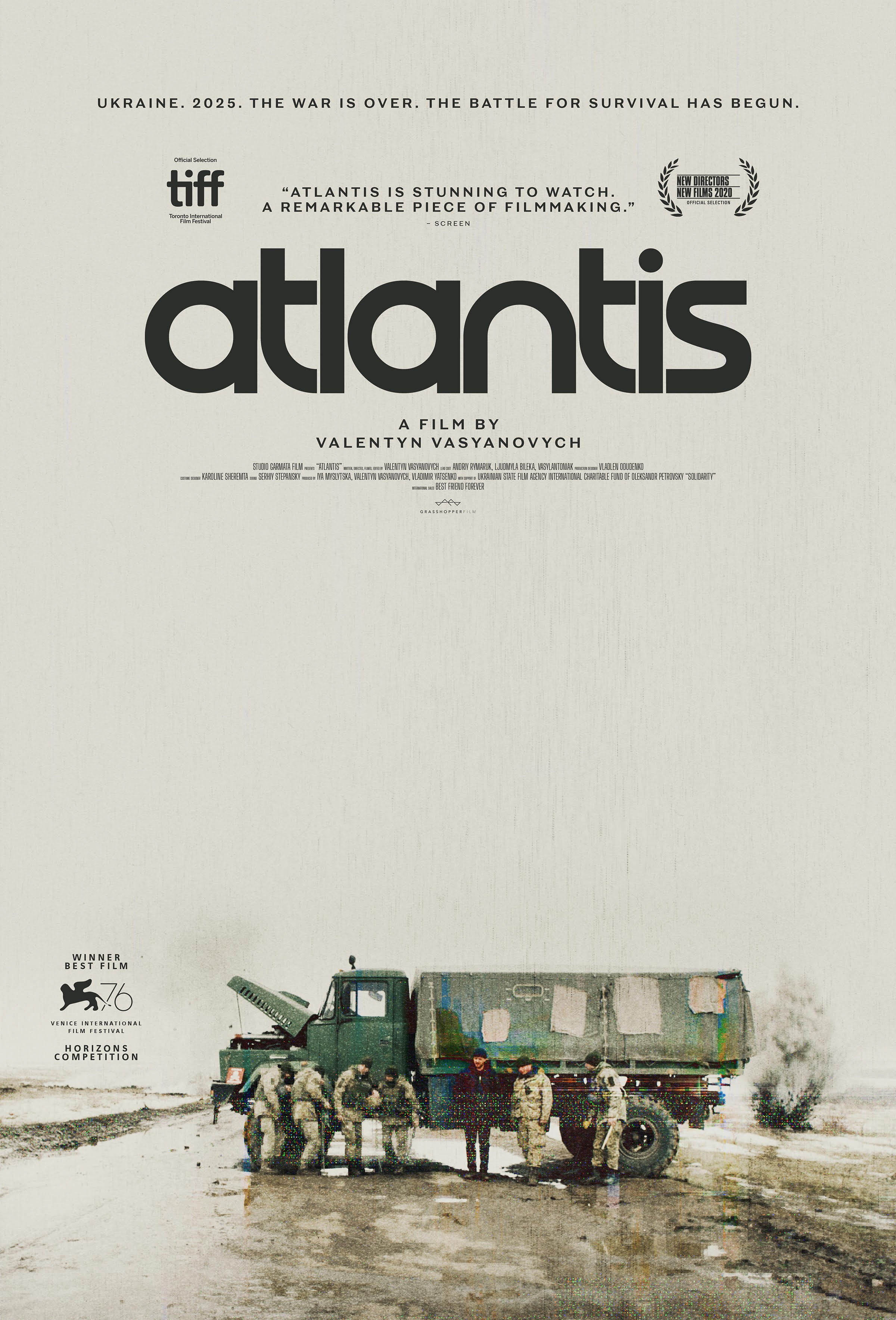 REVIEWED ON 2/8/2021  GRADE: A-