ASYLUM (TV)
(director:David R. Ellis; screenwriter: Ethan Lawrence; cinematographer: Gary Caro; editor: Howard Smith; music: David Hamilton; cast: Sarah Roemer (Madison), Jake Muxworthy (Holt), Mark Rolston (Dr. Burke), Travis Van Winkle (Tommy), Cody Kasch (String), Randall Sims (Rez), Joe Inscoe (Wilbur Mackey), Andrea Powell (Carol), Ellen Hollman (Ivy), Carolina Garcia (Maya), Brantley Pollack (Brandon at 12), Pete Burris (Lloyd; Runtime: 93; MPAA Rating: R; producers: Ashok Amritraj, Jessika Borsiczky; MGM; 2008)
"The dialogue is a bad joke."
Reviewed by Dennis Schwartz

A direct-to-video horror film offering helmed ineptly by David R. Ellis ("Snakes on a Plane "/"Final Destination 2"), and is poorly written by the inexperienced TV writer, Ethan Lawrence (the dialogue is a bad joke). The derivative horror pic doesn't have much going for it except for a repelling bloody shocker every once in a while, like a tongue cutting.

The film's bland teenage heroine Madison (Sarah Roemer) seems like a nice girl but is screwed up over family issues. She still hasn't gotten over witnessing her dad's suicide when she was a child and the suicide of her brother Brandon (Brantley Pollack) a year ago, who shot himself in the head. Madison attends the fictional Richard Miller University, and is now ready to put all that behind her.

But Madison is surprised to learn that the dorm she's in, one never used before but restored on orders from the Preservation Society, was a former mental asylum with bad vibes that was closed and became worse when taken over in 1935 by the madman Dr. Burke (Mark Rolston), whose treatment for the teens under his care was to torture them (putting steel spikes into their eyes as a treatment). His patients rebelled against him in 1939 and murdered him, but his body was never found.

If you care to suspend belief, Burke is an otherworldly figure, a Freddy Krueger rip-off, knocking off Madison's dorm mates – the obnoxious Tommy (Travis Van Winkle), the shy Maya (Caroline Garcia), the creepy Holt (Jake Muxworthy) and a nerdy young computer wiz dubbed String (Cody Kasch) – one at a time. This comes after they all tour the unfinished renovation site and make some weird discoveries when they enter a locked room they were told by their annoying dorm leader (Randall Sims) not to enter.
The dorm students with Madison reveal their dark secrets when confronting the ghost and fighting to save themselves, as they are attacked when in a dream-like hallucinatory trance, with each of them focusing on their fears.

Every thing is revolting about this pic, from the story line to the acting. Yet some viewers might get off on a terrible film like this one, thinking it's so bad it's good.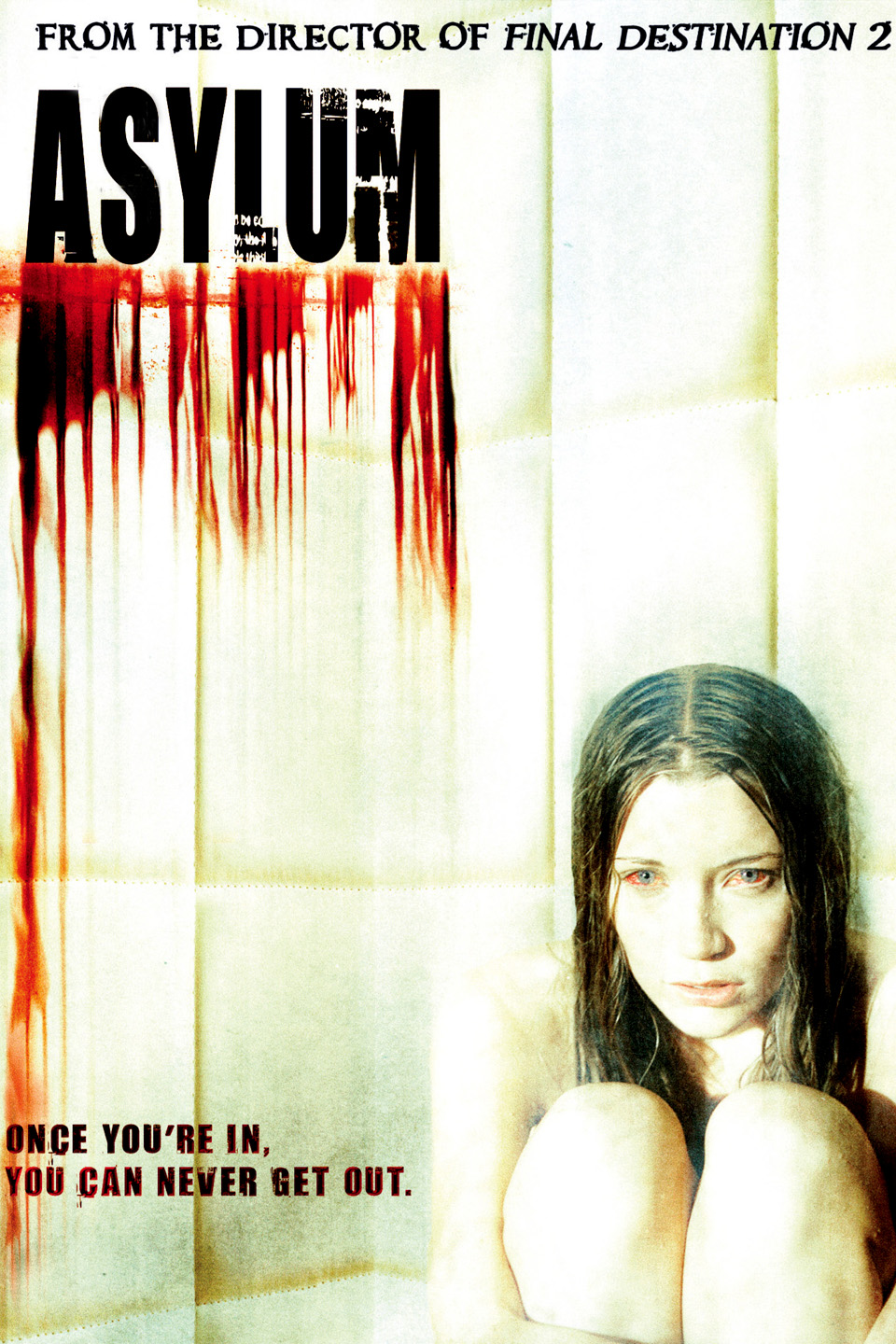 REVIEWED ON 5/19/2021  GRADE: C