ALONG FOR THE RIDE
(director/writer: Sofía Álvarez; screenwriter: based on the novel by Sarah Dressen; cinematographer: Luca Del Puppo; editor: Justin Chan; music: Beach House; cast: Emma Pasarow (Auden), Belmont Cameli (Eli), Laura Kariuki (Maggie), Kate Bosworth (Heidi), Genevieve Hannelius (Leah), Andie MacDowell (Victoria), Dermot Mulroney (Robert), Marcus Scribner (Wallace), Samia Finnerty (Esther), Ricardo Hurtado (Jake), Paul Karmiyran (Adam); Runtime: 106; MPAA Rating: NR; producers; Eric Newman, Bryan Unkeless: Netflix; 2022)
"OK as a teen romance but never becomes exciting."
Reviewed by Dennis Schwartz

A formulaic teen romance about first love from first time director Sofía Álvarez. It's OK as a teen romance but never becomes exciting. It's based on the YA 2009 novel by Sarah Dressen. Sofia previously wrote the script for Jenny Han's YA novel adapted to the screen To All The Boys I've Loved Before.


The reserved and well-read 18-year-old Auden West (Emma Pasarow, in her acting debut), named for the poet W. H. Auden, stays with her upper-middle-class novelist father Robert (Dermot Mulroney) in the sleepy small beach-side town of Colby during the summer after graduating from her preppie high school and is getting ready to attend her away college in the fall (where she has a scholarship to the prestigious fictional Defriese University). Dad is busy working on his new novel and her stepmother Heidi (Kate Bosworth) is busy caring for their new baby, as Auden works days in her stepmom's girly clothing boutique.


Late one night while reading at the pier, Auden meets the mysterious BMX biker Eli (Belmont Cameli), a fellow insomniac, who is still mourning the death of his best friend biker. Eli must learn to start living again while Auden must start to live for the first time, and the maybe soulmates get together to help each other with their dilemma. The two needy souls go out and he shows her around the town's hotspots after hours, and she becomes less inhibited. Auden studied hard in school to impress her demanding college professor mother, Victoria (Andie MacDowell), and though still ill at ease with people she seems more outgoing during her summer break.

Auden gets into a constrained relationship with Eli that has little physical contact, until one day some hot kisses on the beach.

Auden also befriends the girls who work at her stepmother's store — Maggie (Laura Kariuki), Leah (Genevieve Hannelius) and Esther (Samia Finnerty), and they warm up to each other and become friends–the kind of regular girlfriends she couldn't make at school.


It's a low-key coming-of-age film where the main characters are trying to find themselves and we're supposed to be rooting for them. That's what Dressen's books do, and fans of the author should be satisfied with the film, while others might want something more challenging.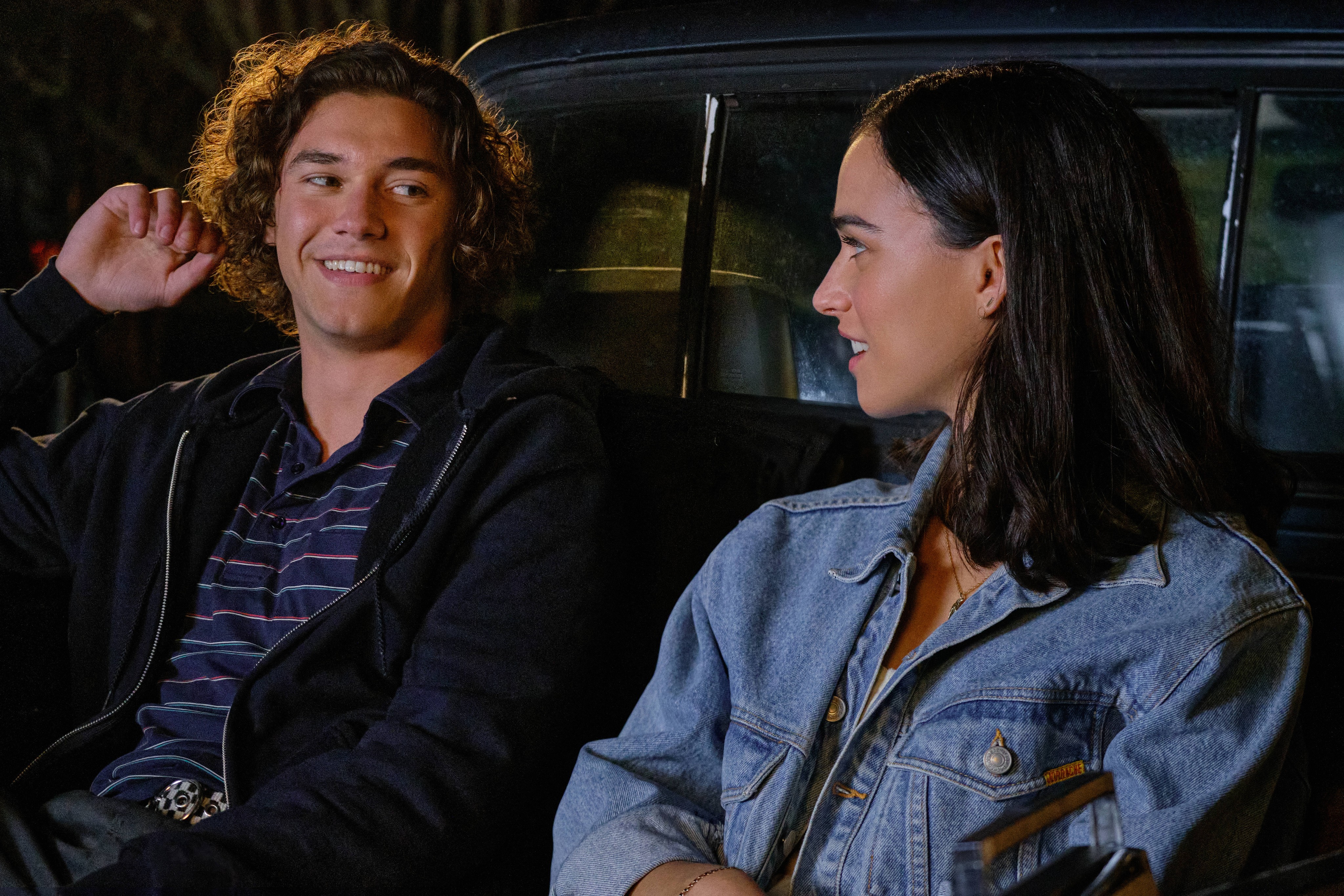 REVIEWED ON 5/14/2022 GRADE: C+