ABOUT JOAN (À propos de Joan)
(director/writer: Laurent Larivière; screenwriter: François Decodts; cinematographer: Céline Bozon; editor: Marie-Pierre Frappier; music:Jérôme Rebotier; cast: Isabelle Huppert (Joan Verra), Stanley Townsend (Doug), Freya Mavor (Joan Verra, 70), Florence Loiret Caille (Madeleine Verra), Lars Eidinger (Tim Ardenne), Swann Arlaud (Nathan), Dimitri Doré (Nathan, Teenager), Fabrice Scott (James), Louis Broust (Nathan Verra, 1980), Éanna Hardwicke(Doug, 1970); Runtime: 101; MPAA Rating: NR; producers; Xavier Rigault, Marc-Antoine Robert: Gifted Films/Blinder Films; 2022-France/Ireland/Germany-in French, German, English with English subtitles)
"It disappoints as a tiresome and muddled character study performed with little energy by a great actress."
Reviewed by Dennis Schwartz

A despairing melodrama about loss and love directed by French filmmaker Laurent Larivière ("I Am A Soldier") and co-written by him and François Decodts. It disappoints as a tiresome and muddled character study performed with little energy by a great actress.

It opens with the unmarried middle-aged retired publisher Joan Verra (Isabelle Huppert), in the French countryside, looking into the camera to make a confession after the surprise visit of her Montreal-living memory research scientist son Nathan (Swann Arlaud), as she reminisces about her past love life after surprisingly bumping into her first love that day in a deserted Paris street.

Joan while in her country house with her current live-in boyfriend, the kooky Tim (Lars Eidinger), absent, tells us about her first love in 1970, in Dublin, where she met the rascal Doug (Stanley Townsend), with Freya Mavor playing her younger version, and Éanna Hardwicke playing Doug's younger version. After a pick-pocketing arrest Joan is deported and then finds herself pregnant with Nathan.

Faced with a jarring memory loss, Joan tells us in the 1980s her mom Madeleine (Florence Loiret Caille) falls in love with her karate instructor and abandons the family to live in Japan with her Japanese lover.

In the early 2000s, Joan teaches her teenage son Nathan (Dimitri Doré) how to enjoy life as a hedonist.

When Huppert's onscreen her presence is enough to hold our attention, even if the lame narrative can't. Though production values are fine and the visuals by DP Céline Bozon are dreamy and arresting, the film was nevertheless cumbrous.

This is one of Huppert's artful films that got away from her, as it felt estranged, trivial and loopy without being funny or emotionally involving.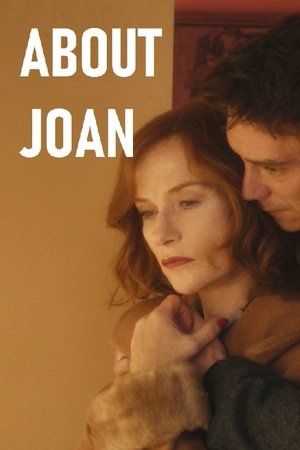 REVIEWED ON 2/19/2022 GRADE: C+