ALLIED
(director: Robert Zemeckis; screenwriter: Steven Knight; cinematographer: Don Burgess; editors: Jeremiah O'Driscoll, Mick Audsley; music: Alan Silvestri; cast: Brad Pitt (Max Vatan), Vincent Ebrahim (driver in desert), Xavier De Guillebon Claude), Marion Cotillard (Marianne Beauséjour), Jared Harris (Frank Heslop), Simon McBurney (S.O.E. Official ), Lizzy Caplan (Bridget Vatan), Daniel Betts (George Kavanagh), Matthew Goode (Guy Sangster), Camille Cottin (Monique), August Diehl (Hobar), Thierry Fremont (Paul Delamare ); Runtime: 124; MPAA Rating: R; producers: Graham King, Robert Zemeckis, Steve Starkey; Paramount; 2016)

"An old-fashioned WW II romantic spy drama that has no sizzle."
Reviewed by Dennis Schwartz
Brad Pitt and Marion Cotillard star in an old-fashioned WW II romantic spy drama that has no sizzle, and the star lovers have no chemistry together.
Director Robert Zemeckis ("Forrest Gump"/"Cast Away") keeps it grim and lumbering, while writer Steven Knight force feeds a love story that never gets to the heart even in its twist ending when it should.
The film tries but fails to emulate the sparks that flew in the Bogie and Bergman romance in Casablanca.
Things open in 1942, in French Morocco, where the Quebec British special agent, Max Vatan (Brad Pitt), parachutes into the desert and a driver takes him to Casablanca. There he makes contact with Marianne Beauséjour (Marion Cotillard), a French Resistance spy posing as his wife. The couple complete their mission to kill the Nazi ambassador *August Diehl) and as many Nazis as they can at a ball held for the Vichy elite. Max then pulls strings through his RAF connections to marry Marianne for real and live in London, where during an air raid they have their baby daughter.
The happily married Max is told a year later by Intelligence that his wife is a German spy. From info gathered by Intelligence, it's learned the real Marianne was killed and his wife took her place. The mission is now for Max to kill his wife in order to prove his loyalty and receive his promised promotion.
The question left is if he can kill someone he loves. The result is a disposable war film that works in parts but not as a whole, as its charms are trumped by its vacuousness.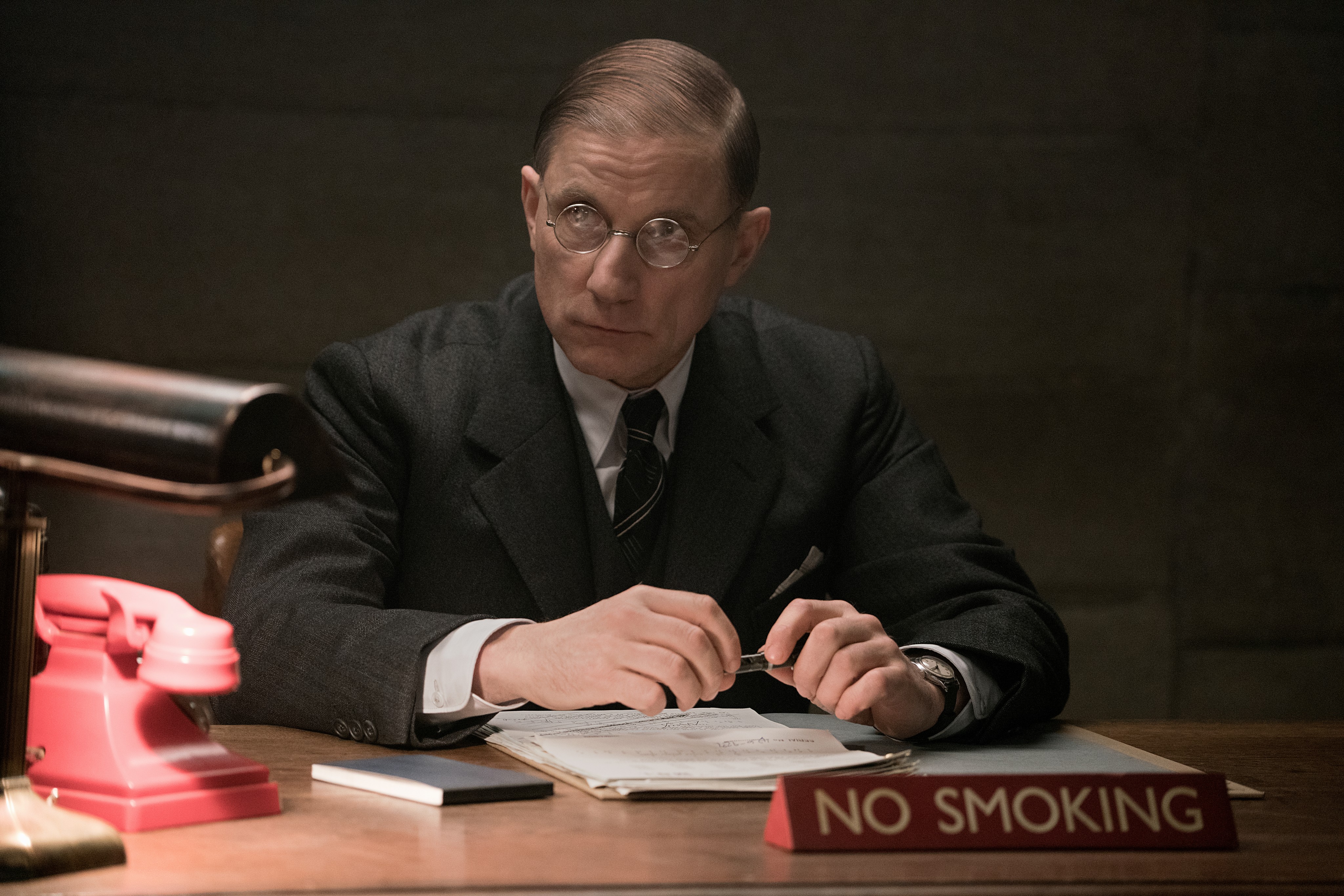 REVIEWED ON 11/25/2016 GRADE: C+