ALI & AVA
(director/writer: Clio Barnard; cinematographer: Ole Bratt Birkeland; editor: Maya Maffioli; music: Harry Escott; cast:  Adeel Akhtar (Ali), Claire Rushbrook (Ava), Ellora Torchia (Runa), Shaun Thomas (Callum), Natalie Gavin  (Dawn), Mona Goodwin (Michelle ); Runtime: 95; MPAA Rating: NR; producer;Tracy O'Riordan: BFI/Moonspun Films; 2021-UK)
"It's a satisfying tender slice of life film that wants to tell us love can conquer anything if given a chance to."
Reviewed by Dennis Schwartz

Brit filmmaker Clio Barnard("Dark River"/"The Selfish Giant") is the writer-director of this romantic drama on acceptance and on living with the ordinary things found in everyday life. It's set in Bradford in northern England, and it involves people who have problems at home they can't handle.

Ali (Adeel Akhtar) works part-time as a DJ (is a fan of Sylvan Esso tunes) and full-time as a landlord. He is a Muslim, British-Pakistani, from a wealthy family who still lives with his beautiful estranged wife Runa (Ellora Torchia). Ava (Claire Rushbrook) is of an Irish heritage, who is a teacher assistant. She lives in a house that's too small to accommodate her two grown children and five grandchildren, and lives from paycheck to paycheck.

Ali is a bit kooky, who gets by with his gentleness and ability to defuse volatile situations, and is viewed as a good guy because he treats his tenants so nicely. The widowed Ava always has a smile, and loves children and country music. Her grown son Callum (Shaun Thomas), a new father of a baby girl, is an angry lad, who has not gotten over his father's death. He and his girlfriend live with his mom in the already cramped house.

When alone Ava muses over her life, her abusive former husband (which she tells no one about), and her dependence on her large family for moral support. While Ali also is lonely. He puzzles over why his marriage went sour and is embarrassed to let his family know that his wife has outgrown him intellectually and wants to leave him.

We follow the couple for a month, who met when Ali took one of his tenant's children to school and he would later drive Ava home. They must ponder their racial differences, their middle-age and question the seriousness of their relationship which will cause problems with their respective households. Their problems are realistic ones that occur to people in their ordinary real lives.

We know they are sleeping together, what we don't know is what further can become of their romance since they come from traditional  families that are so different and might not be accepting of their differences.

It's a satisfying tender slice of life film that wants to tell us love can conquer anything if given a chance to. Which is nice to hear but nevertheless is a bit cheesy.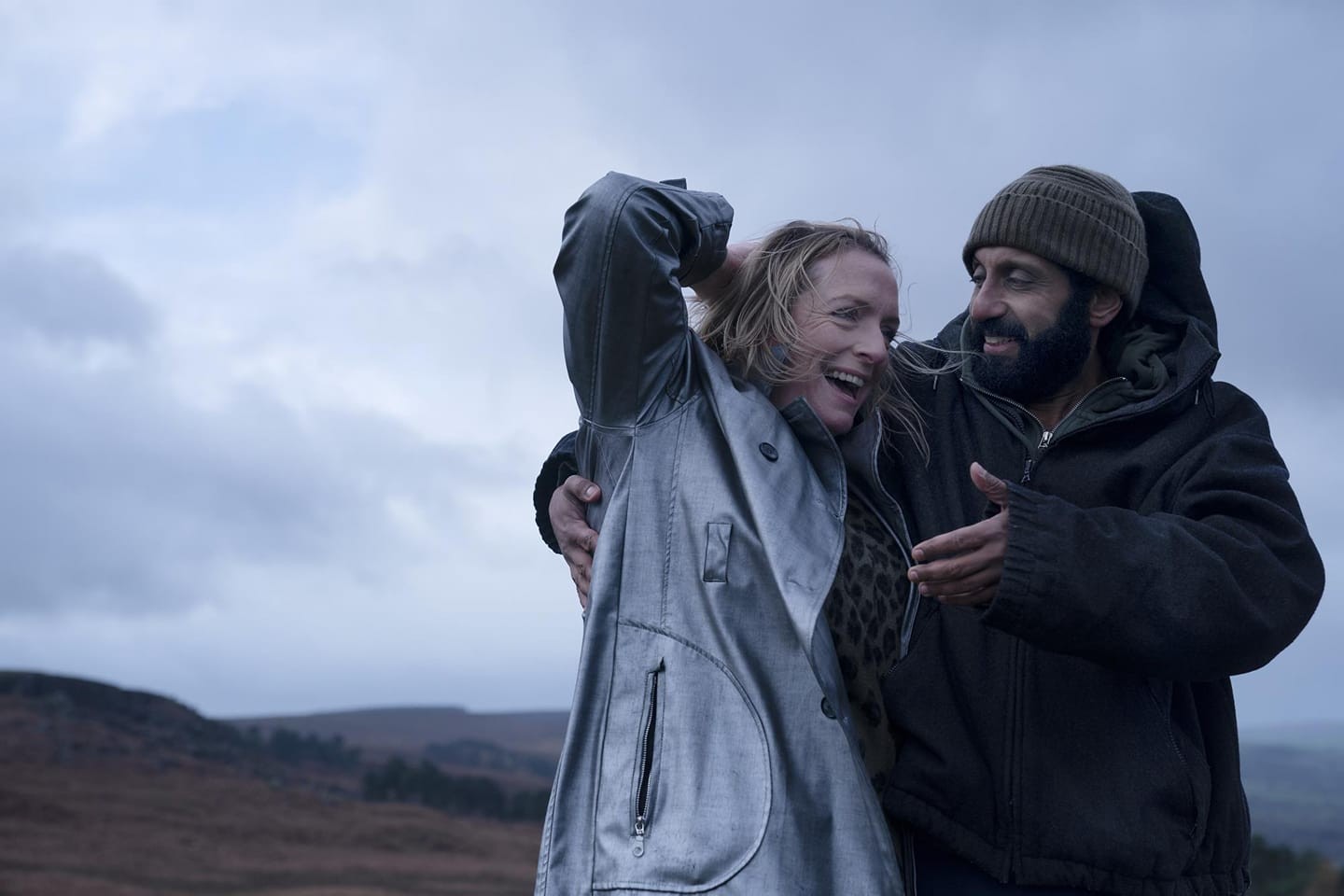 REVIEWED ON 9/20/2021 GRADE: B-