A JOURNAL FOR JORDAN
(director: Denzel Washington; screenwriters: Virgil Williams/based on the personal journal by Charles Monroe King/based on the book by Dana Canedy; cinematographer: Maryse Alberti; editor: Hughes Winborne; music: Marcelo Zarvos; cast: Michael B. Jordan (Charles Monroe King), Chanté Adams (Dana Canedy), Tamara Tunie (Penny Canedy), Vanessa Aspillaga (Robin/Friend), Jalon Christian (Jordan), Robert Wisdom (Sgt. T.J. Canedy), Johnny Wu (Manny), Susan Pourfar (Miriam), Joey Brooks (Aaron Sandberg), Spencer Squire (Rosenblum), Cleveland Beto (Mohammed/Soldier); Runtime: 131; MPAA Rating: PG-13; producers; Todd Black, Denzel Washington, Michael B. Jordan, Jason Blumenthal, Steve Tisch: Sony Pictures Entertainment; 2021)
"A so-so old-fashioned military romance directed with sincerity but little curiosity by the noted actor Denzel Washington."
Reviewed by Dennis Schwartz

A so-so old-fashioned military romance directed with sincerity but little curiosity by the noted actor Denzel Washington ("Antwone Fisher"/"Fences") in his forth directing venture. It's told so haphazardly it makes its believable real-life story seem not that believable. Virgil Williams based the script on the 2009 personal journal by Charles Monroe King and on the book by Dana Canedy.

First Sergeant Charles Monroe King (Michael B. Jordan) is a patriotic straight arrow stud, and his lover Dana Canedy (Chanté Adams) is a freelance journalist from NYC and a good looker. They are career opposites (both really married to their careers) but still stay married. Before killed during the Iraq War, he wrote a journal for his unborn son Jordan (Jalon Christian, as the teen son who becomes at the conclusion a gung-ho soldier like dad) that his wife requested. It tells him how to live a full life growing up without a father, and the real love his parents had for each other will be a major plus for him.

It asks no questions about the costly failed war, and aside from being a melodramatic tearjerker was bland, bland and bland.

I would recommend it to those who don't want to hear the unvarnished truth about the bad war, but feel good about how this particular soldier is treated with dignity as a patriot. To tell his story and not tell why he lost his life is, however, troubling and put me off the mawkish way it was told.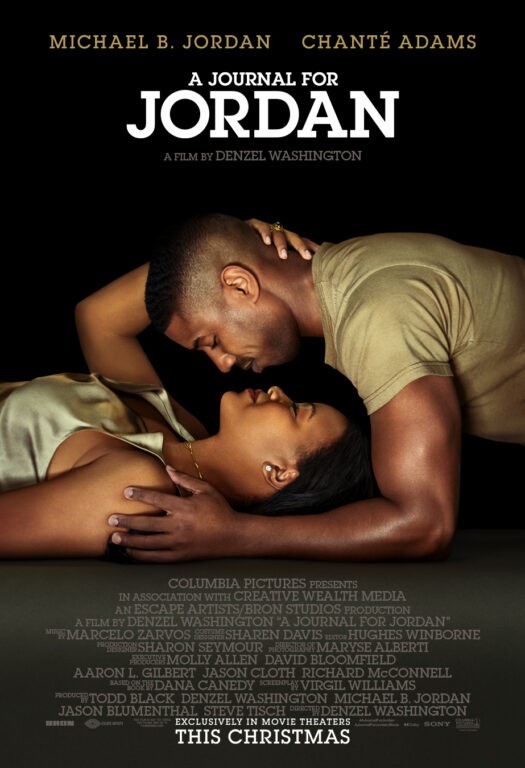 REVIEWED ON 1/22/2022 GRADE: C