A FINE PAIR
(director/writer: Francesco Maselli; screenwriters: Virgil C. Leone/story by Luisa Montagnana; cinematographer: Alfio Contini; editor: Nicoletta Nardi; music: Ennio Morricone; cast: Rock Hudson (Capt. Mike Harmon), Claudia Cardinale (Esmeralda Marini), Tomas Milian (Roger), Leon Askin (Chief Wellman), Tony Lo Bianco (Sgt. McClusky), Walter Giller (Franz), Guido Alberti (Uncle Camillo), Ellen Corby (Mrs. Walker); Runtime: 105; MPAA Rating: PG; producers: Leo Fuchs/Franco Cristaldi; Cinema Center Films/TCM; 1968-Italy-in English/Italian/German, with English subtitles)
"A tedious comedy police drama over a jewel robbery."
Reviewed by Dennis Schwartz


A tedious comedy police drama over a jewel robbery. It's weakly directed and written by Italian filmmaker Francesco Maselli ("A Tale of Love"/"A Time of Indifference").

The no-nonsense married NYC police captain, Mike Harmon (Rock Hudson), gets a surprise visit at the city police headquarters by the Italian beauty Esmeralda Marini (Claudia Cardinale). She's the grown-up teenage daughter of the deceased police inspector from Rome who hosted Mike 12 years ago when they worked a case together in Rome and remained friends through the years.
 
After Mike befriends her, she turns out to be a jewel thief who wants to return the jewels stolen from a rich American living in an Austrian villa. She cleverly tricks him into helping her return the jewels, which are fakes and instead steals the real jewels in the safe, before the theft is noticed. And would you believe, the Rock still falls crackers for her and is willing to give up his marriage and honest life to partner with her as a jewel thief?

This hokum is based on a story by Luisa Montagnana, and is co-written by Virgil C. Leone. It's filled with chases, French-style jump cuts and comical scenes of Rock in European discos. It's chief asset is the catchy score by one of Italy's top film composers, Ennio Morricone, and Rock's ability to do comedy.
 
It comes at a time the Rock's career was in decline, as this is an example of the kind of disappointing films he was turning out.  But the 43-year-old Rock turned things around in 1971 in TV sitcom, by doing the MacMillan and Wife telefeatures to regain his popularity.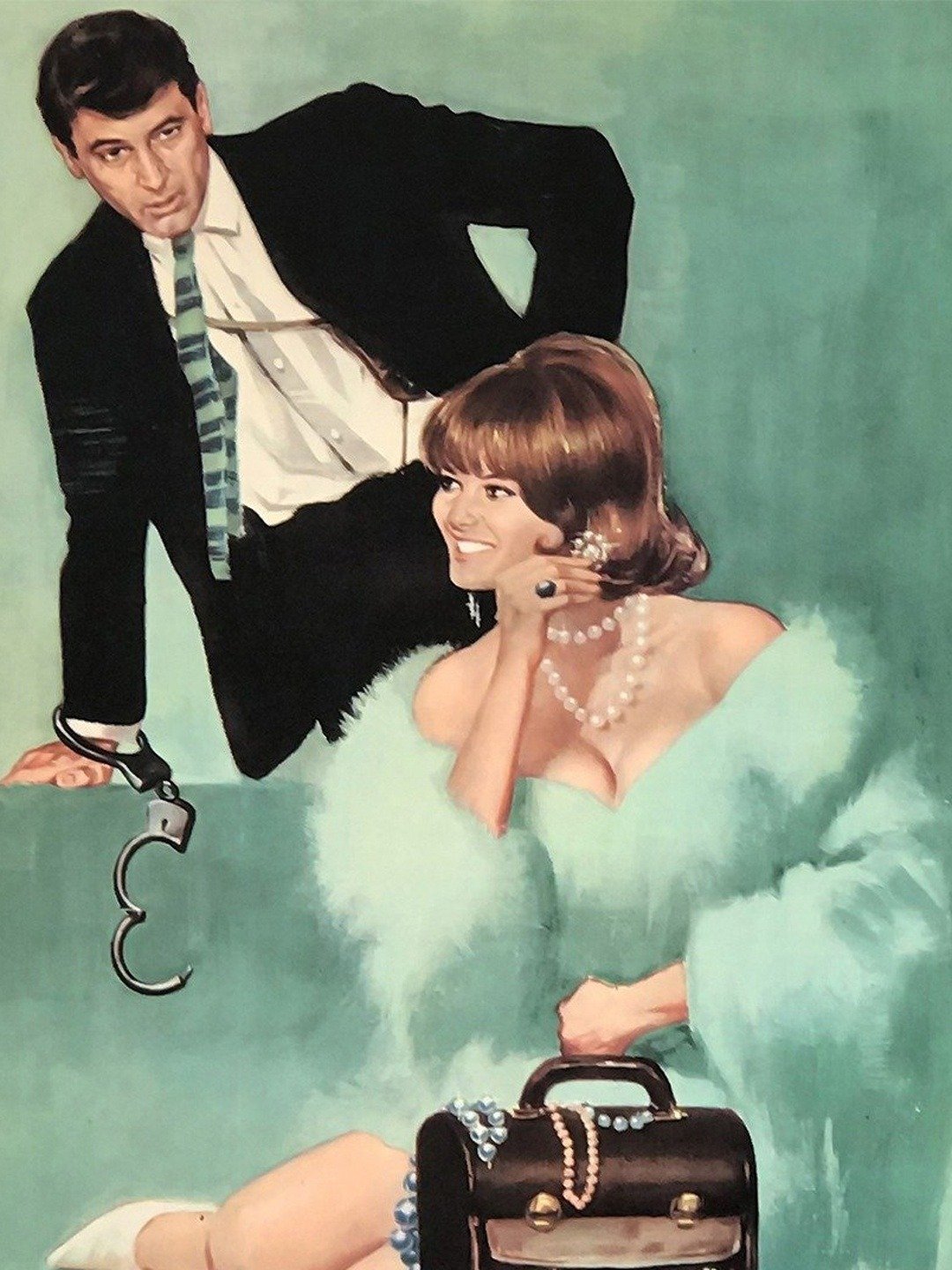 REVIEWED ON 11/11/2022 GRADE:C+