A DAY TO DIE
(director: Wes Miller; screenwriters: Rab Berry/Scott Mallace; cinematographer: Michael Brouphy; editor: Julie Garcés; music: Paul Koch; cast: Kevin Dillon(Connor Connolly), Frank Grillo (Brice Mason), Bruce Willis (Chief Alston), Gianni Capaldi (Tim), Vern Davis (Dwayne), Leon Robinson (Pettis), Johnny Messner (Schipp), Brooke Butler (Candace); Runtime: 101; MPAA Rating: R; producers; DJ Dodd, Wes Miller, Curtis Nichouls, Leonard Ohaebosim, Andrew van den Houten: Vertical Entertainment; 2022)
"It's another recent quickie Bruce Willis movie, so you know the film will probably not be good."
Reviewed by Dennis Schwartz

Wes Miller ("Hell on the Border"/"River Runs Red") directs this middling low-budget action pic, with an absurd screenplay by Rab Berry and Scott Mallace, dreadful acting, awful CGIs and incoherent storytelling. It's another recent quickie Bruce Willis movie, so you know the film will probably not be good (lately the greedy star has lost his creds as a major star in action pics while fattening his wallet to be in loser films).

The film opens with an unclear hostage situation at the local high school in Jackson, Mississippi, where white supremacists, in a hostage situation, are holding Blacks in a classroom.

Disgraced parole officer Connor (Kevin Dillon) botched an assignment when he was part of a secret government team that was led by his boss and Marine buddy, Mason (Frank Grillo), to stop a hostage situation at a local high school in Jackson, where he shot to death the top goon for the vicious crime boss Pettis (Leon Robinson) after the parole officer killed the parolee. The mobster of the drug syndicate thereby demands two million dollars from Connor for his loss or else he threatens to kill Connor's pregnant wife (Brooke Butler) who he holds as hostage. Thereby Connor recruits his longtime bud from the Marines Mason to carry out a string of robberies to raise the large amount of cash needed to save his wife (the plot sounds as if the writers were on crack).

Nothing happens that's interesting or believable until the final act. That's when we learn that police chief Alston (Bruce Willis) is on the payroll of crime boss Pettis), and there's a final shoot-out (at least it's done much better than the one in the opening scene).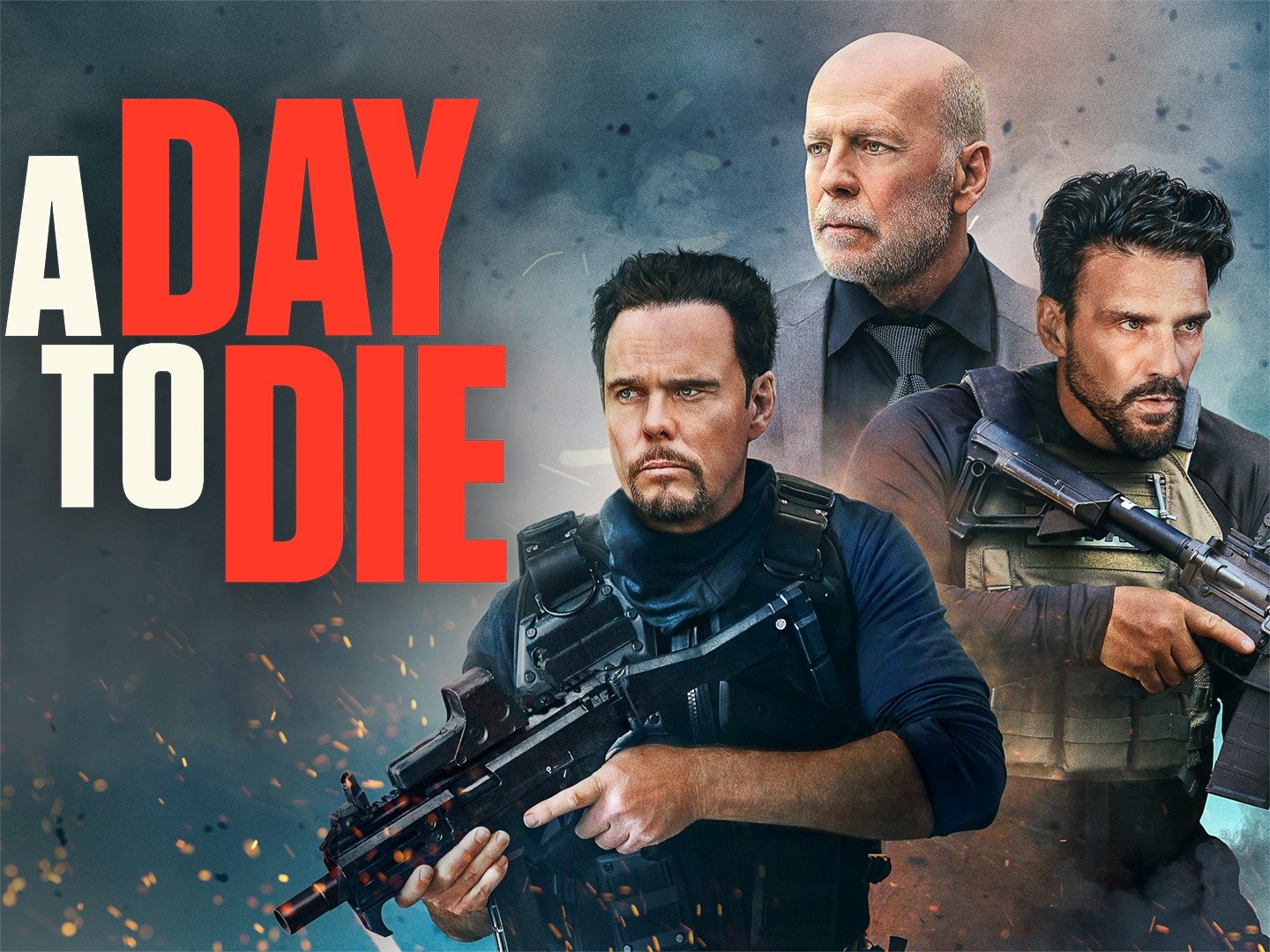 REVIEWED ON 3/8/2022 GRADE: D