CAT PERSON
(director: Susanna Fogel; screenwriters: Michelle Ashford/based on the short story by Kristen Roupenian; cinematographer: Manuel Billeter; editor: Jacob Craycroft; music: Heather McIntosh; cast: Emilia Jones (Margot), Nicholas Braun (Robert), Geraldine Viswanathan (Taylor), Hope Davis (Kelly), Fred Melamed (Dr. Resnick), Isabella Rossellini (Dr. Enid Zabala), Christopher Shyer (Ernie), Liza Koshy (Beth), Camille Umoff (Laura); Runtime: 118; MPAA Rating: NR; producers: Helen Estabrook, Jeremy Steckler; StudioCanal; 2023-USA/France-in English)
"The performance by Jones supports how vulnerable a woman might feel on a first date with a stranger."
Reviewed by Dennis Schwartz

The Susanna Fogel ("The Spy Who Dumped Me"/"Life Partners") film is based on the short story by Kristen Roupenian that went viral in The New Yorker in 2017. Michelle Ashford wrote the script not to be traditional rom/com fare, but to tell how vulnerable a woman can be in a relationship (she quotes Margaret Atwood's take on what men and women both fear in a relationship–men rejection, women being murdered.

The plot turns around a brief fling between the 20-year-old college sophomore Margot (Emilia Jones) and the 30-year-old Robert (Nicholas Braun), a frequent patron of the movie theater where Margot holds down a part-time job at the concession stand.

Margot's roommate is the supportive Taylor (Geraldine Viswanathan), as Margot flirts and texts with her new acquaintance.

Their first date, which comes after much flirting, is awkward. Whereas the sex part goes bonkers and leads to Margot wanting to end the relationship, as she thinks he may be dangerous.

In this two-act film, there are twists in the second part that will either please or displease you.

The great actress Isabella Rossellini has a scene-stealing part as Margot's lecturing science professor.

The performance by Jones supports how vulnerable a woman might feel on a first date with a stranger.

It played at the Sundance Film Festival.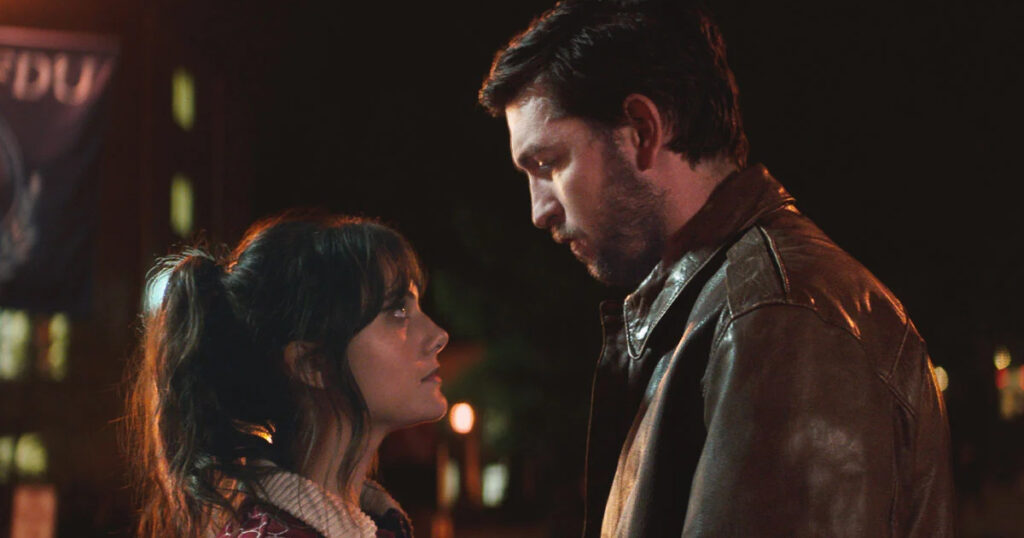 REVIEWED ON 2/6/2023 GRADE: B-