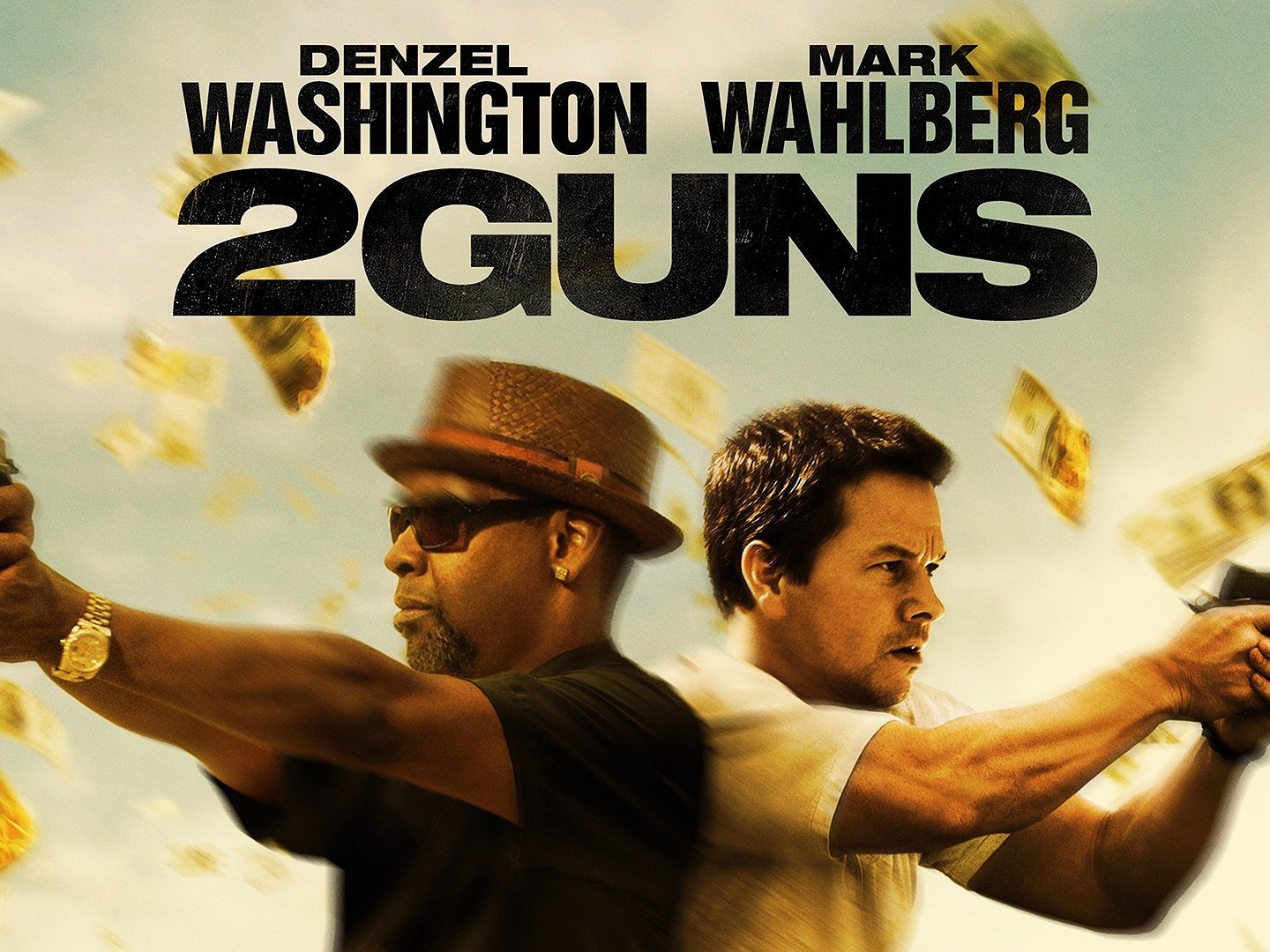 2 GUNS
(director: Baltasar Kormakur; screenwriters: Blake Masters/based on the BOOM! Studios graphic novels; cinematographer: Oliver Wood; editor: Michael Tronick; music: Clinton Shorter; cast: Denzel Washington (Bobby Trench), Mark Wahlberg (Stig Stigman), Paula Patton (Deb Rees), Bill Paxton (Earl), James Marsden (Quince), Fred Ward (Admiral Tuwey), Edward James Olmos (Papi Greco), Robert John Burke (Jessup), Patrick Fischler(Dr. Ken; Runtime: 109; MPAA Rating: R; producers: Marc Platt/Randall Emmett/Norton Herrick/Adam Siegel/George Furla/Ross Richie/Andrew Cosby; Universal Pictures; 2013)
"The pic isn't believable for a second, but is always entertaining, slick and well-acted."
Reviewed by Dennis Schwartz
Icelandic filmmaker Baltasar Kormakur ("Contraband") keeps the action flying, the banter hot and heavy, the visuals pretty and doesn't get in the way of the great chemistry between his stars Denzel Washington and Mark Wahlberg, who carry the slight B-film story into far more fertile turf than it deserves. It's written by Blake Masters (a Roger Corman alum), and is on the BOOM! Studios graphic novels.
The action begins with smoothie Bobby Trench (Denzel Washington) and fast-talker Stig Stigman (Mark Wahlberg) starting a grease fire in a diner as a diversion and then rob a rural Texas bank across the street that contains $43 million hidden in the safety deposit boxes.
It turns out neither bank robber is a bad guy and neither knew the other was also a government undercover operative, Trench with the DEA and Stig with Naval intelligence. Both agents were on a covert mission to infiltrate the powerful Mexican drug cartel headed by Papi Greco (Edward James Olmos), a mission they botched.
In the ensuing chase for the money that is lost after Stig hands it over to his Naval officer boss (James Marsden), everything goes wrong for our boys including that they are hunted by the DEA, Naval intelligence, the CIA and the Mexican drug cartel. The boys have to re-connect with each other after separating and must now learn to trust each other, as they've both been double-crossed by people they trusted and are in danger of losing their lives.
The pic isn't believable for a second, but is always entertaining, slick and well-acted. The supporting cast members of note are Paula Patton, as the DEA agent and lover of Denzel; and Bill Paxton as the ruthless psychopathic CIA leader.
It's a playful buddy flick, in the mode of Bonnie and Clyde but hardly as good, and its anti-hero heroes are amoral and its villains are scoundrels of the lowest order. It's that kind of a disposable slippery formulaic thriller.
REVIEWED ON 8/2/2013 GRADE: B-
Dennis Schwartz: "Ozus' World Movie Reviews"
© ALL RIGHTS RESERVED DENNIS SCHWARTZ