21 DAYS TOGETHER
(director/writer: Basil Dean; screenwriters: story First and Last by John Galsworthy/Graham Greene; cinematographer: Jan Stallick; editor: Charles Crichton; music: John Greenwood; cast:  Laurence Olivier (Larry Durant), Vivien Leigh (Wanda), Leslie Banks (Keith Durant), Robert Newton (Tolley), William Dewhurst (Lord Chief Justice), Victor Vietti (Antonio), David Horne (Beavis (Beavis), Frances L. Sullivan (Mander), Hay Petrie (John Evan), Esme Percy (Henry Walen), Morris Harvey (pawnbroker); Runtime: 71; MPAA Rating: NR; producer: Alexander Korda; London Films; 1940-UK-b/w)
"A smart story that was better suited for the stage than for cinema."
Reviewed by Dennis Schwartz
Brit filmmaker Basil Dean ("The Constant Nymph"/"Escape") is director and co-writer with Graham Greene of the hit West End play First and Last, adapted from the short story by John Galsworthy. It features up and coming Brit stars, the secret lovers Vivien Leigh and Laurence Olivier. It's a smart story that was better suited for the stage than for cinema. It's also too banal and contrived, with too many coincidences popping up for it to be credible. Neither of the stars are too impressive in this flat court room drama.

It's about a couple of lovers Wanda (Vivien Leigh) and the n'er-do-well Larry Durant (Laurence Olivier), the kid brother to the established barrister Keith Durant (Leslie Banks).

At the opening, Larry gets into a struggle with Wanda's absentee husband, Walen (Esme Percy), who after three year absence, comes by asking her for money, and Larry kills him by accident.

The gist of the drama is whether Larry will let an innocent man hang for his crime, or will he confess to the murder before the trial takes place in 21 days. The barrister brother suggests Larry leave the country for three weeks and return after the man is cleared. But when the accused is found guilty after confessing, the guilt-ridden Larry goes to confess on the day of the hanging.

I found it unexciting and not believable.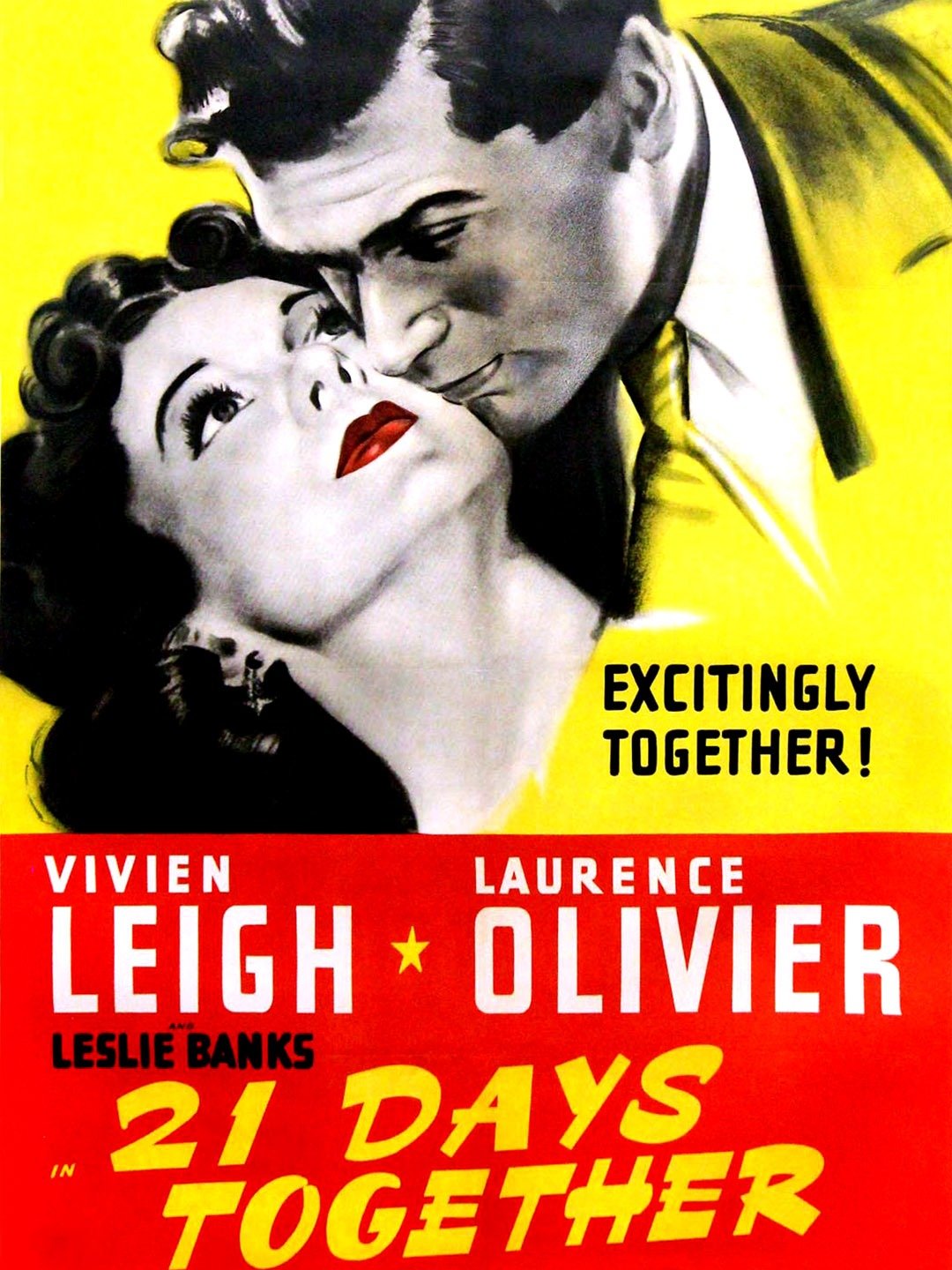 REVIEWED ON 9/2/2022 GRADE: C+