15:17 TO PARIS, THE
(director: Clint Eastwood; screenwriters: Dorothy Blyskal/based on the book by Anthony Sadler, Alek Skarlatos, Spencer Stone, Jeffrey E. Stern; cinematographer: Tom Stern; editor: Blu Murray; music: Christian Jacob; cast: Ray Corasani (Ayoub), Spencer Stone (Spencer), Alek Skarlatos (Alek), Anthony Sadler (Anthony), Judy Greer (Joyce), Jenna Fischer (Heidi), William Jennings (Spencer (11-14) ), Bryce Gheisar (Alek (11-14) ), Paul-Mikel Williams (Anthony (11-14)), Thomas Lennon (Principal Michael Akers), P.J. Byrne (Mr. Henry), Tony Hale (Coach Murray); Runtime: 94; MPAA Rating: PG-13; producers: Clint Eastwood, Tim Moore, Kristina Rivera, Jessica Meier; Warner Brothers; 2017)
"The action-packed 10-minute heroic sequence was vintage filmmaking."
Reviewed by Dennis Schwartz

The 87-year-old Clint Eastwood ("Jersey Boys"/"Gran Torino") directs a true story hero thriller on three American buddies from Sacramento – Spencer Stone (an Air Force Medic), Anthony Sadler (college student at Sacramento State) and Alek Skarlatos (Oregon National Guardsman)– who were vacationing in Europe and while on the high-speed 15:17 train from Brussels to Paris confronted the shirtless Ayoub El Khazzani (Ray Corasani), a Moroccan-born terrorist, who just shot a passenger. He was armed with a AK-47 assault rifle, a 9mm Luger pistol, a box cutter, a hammer, gasoline and a backpack with enough ammunition to take out the train with 500+ passengers. Stone charged at him, but his AK-47 jammed. The gunman still sliced the back of his neck with the box cutter.  With the help of Sadler and Skarlatos, who used the man's weapon to knock him unconscious, a catastrophe was averted.

French President Hollande awarded them the Legion of Honor. President Obama called them and thanked them for their bravery. On their return to the United States, they were given a heroes welcome.

In a risky move, Eastwood cast the non-actor Sacramento natives Spencer Stone , Anthony Sadler, and Alek Skarlatos as themselves, which added an air of verisimilitude but the regular guys were just amateurs as actors.

The action-packed 10-minute heroic sequence was vintage filmmaking. However the first-time screenwriter Dorothy Blyskal, in a lackluster way, fills out the story with other episodes from the men's childhood and early adulthood, and depicts their sincere belief in religion. For those who can't stomach the usual Hollywood way of pumping up heroes, Clint's film serves as the anti-Hollywood film. He's got a helluva newspaper headline story to work with. Unfortunately it lags when not telling of the event, as it seems a bit too relaxed and overlong. Yet the film was worth seeing for the take down of the terrorist by genuine heroes.

The three heroes wrote the book with journalist Jeffrey E. Stern. It highlights Eastwood's strengths and weaknesses as a director. His problem here is of how to build a movie around an over-the-top incident that is so brief. He does so by telling of the ordinary lads and their ordinary lives, which results in an ordinary film.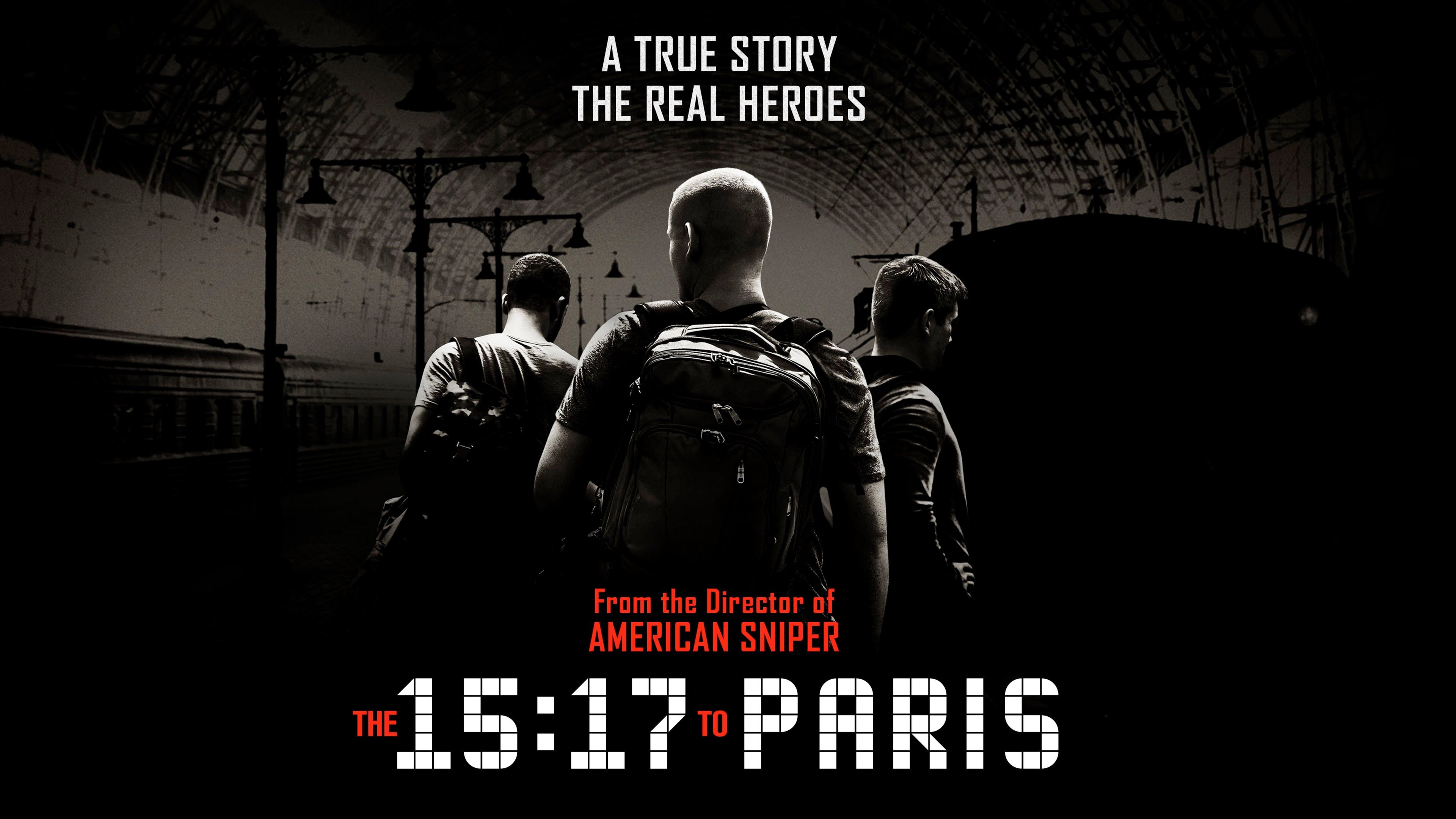 REVIEWED ON 2/10/2018 GRADE: B-