13 WEST STREET
(director: Philip Leacock; screenwriters: Bernard Schoenfeld/Robert Presnell Jr./from a novel by Leigh Brackett; cinematographer: Charles Lawton Jr.; editor: Al Clark; music: George Duning; cast: Alan Ladd (Walt Sherill), Rod Steiger (Detective Sergeant Koleski), Michael Callan (Chuck), Dolores Dorn (Tracey Sherill), Kenneth MacKenna (Paul Logan), Margaret Hayes (Mrs. Landry), Chris Robinson (Everett Bush), Mark Slade (Tommy), Arnold Merritt (Bill), Adam Roarke (Jack), Stanley Adams (Private Detective Finney), Ted Knight (H.S. Principal/Ladd's brother-in-law; Runtime: 80; MPAA Rating: NR; producer: William Bloom; Columbia; 1962-B/W)

Reviewed by Dennis Schwartz
"It's an inane B-film that has nothing to say about delinquents, cops or rocket scientists."
Philip Leacock ("Key West"/"Angel City) directs this belabored thriller telling of a well-dressed gang of five upper-class white juvenile delinquents in Los Angeles jumping a mild-mannered rocket engineer Walt Sherill (Alan Ladd), who runs out of gas driving home from work late at night and is brutally beaten on the deserted street for no reason. The severely injured vic wants revenge and goes against the advice of the LAPD's juvenile division Detective Sergeant Koleski (Rod Steiger), handling the case, who tells him to let the police catch the kids without his interference.

It's based on the crime novel by the suddenly turned criminal author Leigh Brackett (screenwriter of The Big Sleep), and is written in a pedestrian manner by Bernard Schoenfeld and Robert Presnell Jr..

It makes for an ugly and contrived revenge story, that blames poor parental supervision for their sons anti-social behavior and the psychopath leader (Michael Callan) for bullying the other weak gang members into following him.

Ladd, in his penultimate film, looks tired, the story seems even more tired than Ladd and Steiger seems more like a priest than a cop. It's an inane B-film that has nothing to say about delinquents, cops or rocket scientists that you haven't heard before.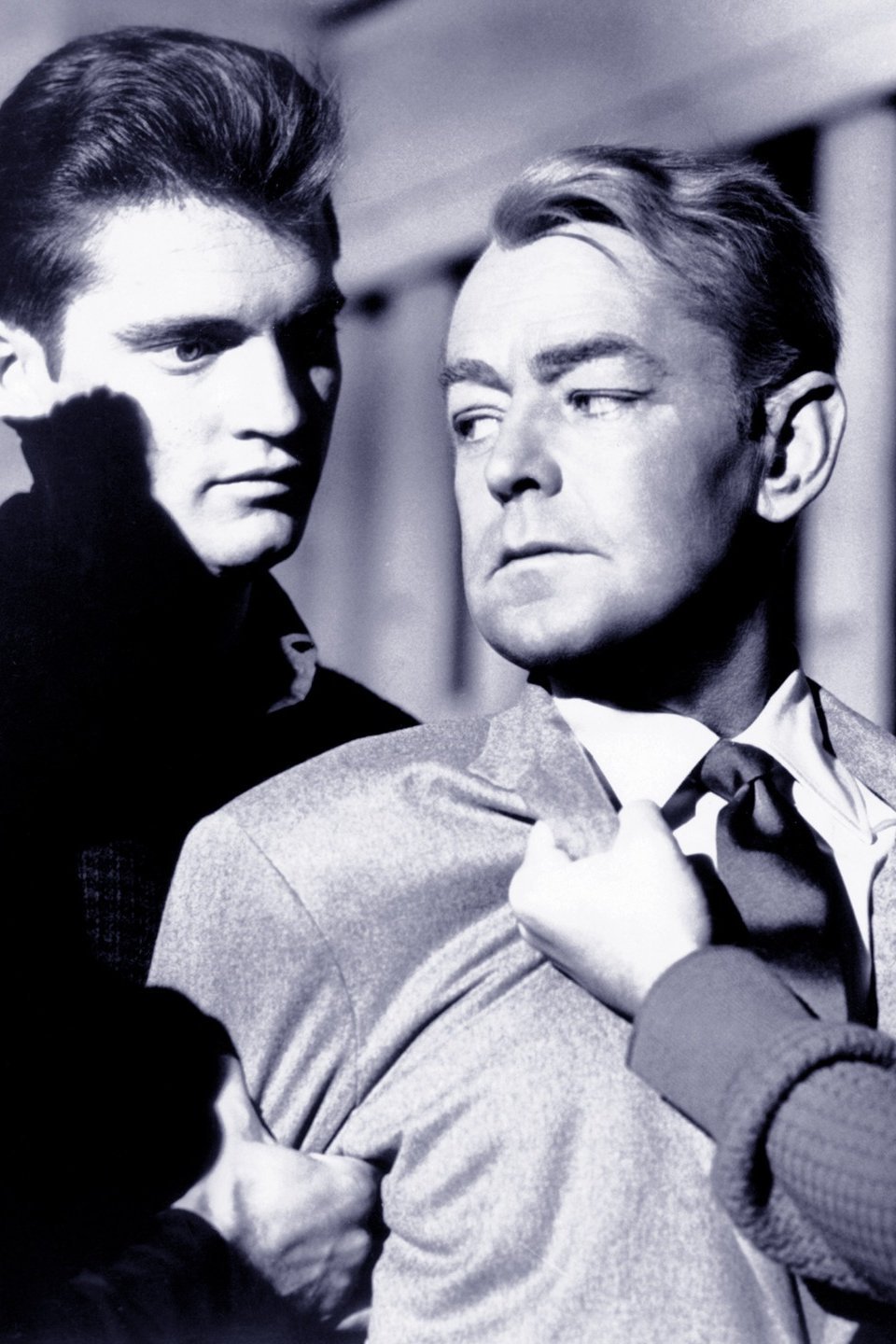 REVIEWED ON 7/1/2019 GRADE: C

https://dennisschwartzreviews.com/