13 MINUTES
(director/writer:Lindsay Gossling; cinematographer: Steve Mason; editor: Lindsay Gossling/story by Travis Farncombe; music: Ariel Marx; cast: Trace Adkins (Rick), Yancey Arias (Carlos), Thora Birch (Jess), Peter Facinelli (Brad), Amy Smart (Kim), Anne Heche (Tammy), Will Peltz (Luke), Davi Santos (Daniel), Sofia Vassilieva (Maddy), Laura Spencer (Vicky), Shaylee Mansfield (Peyton), Paz Vega (Ana); Runtime: 108; MPAA Rating: PG-13; producers; Travis Farncombe, Lindsay Gossling, Karen Harnisch: Quiver; 2021)
"The special effects and visuals of the tornado just blew by in a pedestrian way without impressing me."
Reviewed by Dennis Schwartz

Lindsay Gossling, in her uneven debut feature, offers a low-budget thriller. Its title is based on the time it takes a tornado to pass through the fictional Oklahoma small town of Minninnewah. It's taken from the story by Travis Farncombe, and is scripted by Gossling.

This disaster film focuses on four families testing their survival skills while dealing at home with serious social issues facing the country that affect each family personally. There's also a more enjoyable vignette about the wonderful Peyton (Shaylee Mansfield, real-life deaf child), the deaf young daughter of a weather reporter (Peter Facinelli) and a crisis center mother (Amy Smart), whose innocence and sweetness counters the other heavier issue-laden stories. The story point made is that climate change is giving the world more and bigger extreme-weather-related catastrophes than ever before and these disasters are even more consequential than the family social problems but are being ignored by the world.

In one subplot, the 19-year-old Latina hairdresser Maddy (Sofia Vassilieva), raised by her single mom Jess (Thora Birch), is depressed over an unwanted pregnancy. The overbearing pro-life Christian health clinic worker, Tammy (Anne Heche), instead of acting as a professional uses her personal anti-abortion beliefs to urge her to keep the child. At home Tammy and her racist farmer husband Rick (Trace Adkins), struggling to keep their farm, show their homophobic stripes when their slacker son Luke (Will Peltz) comes out to them. Luke is seeing the son (Davi Santos) of an unmarried Hispanic couple, whose mom (Paz Vega) is a maid at the motel and his father (Yancey Arias) is an undocumented immigrant.

The major tornado hits an hour into the film and with such force that it causes so much destruction.
 
Too bad the film had no star power and the special effects and visuals of the tornado just blew by in a pedestrian way without impressing me.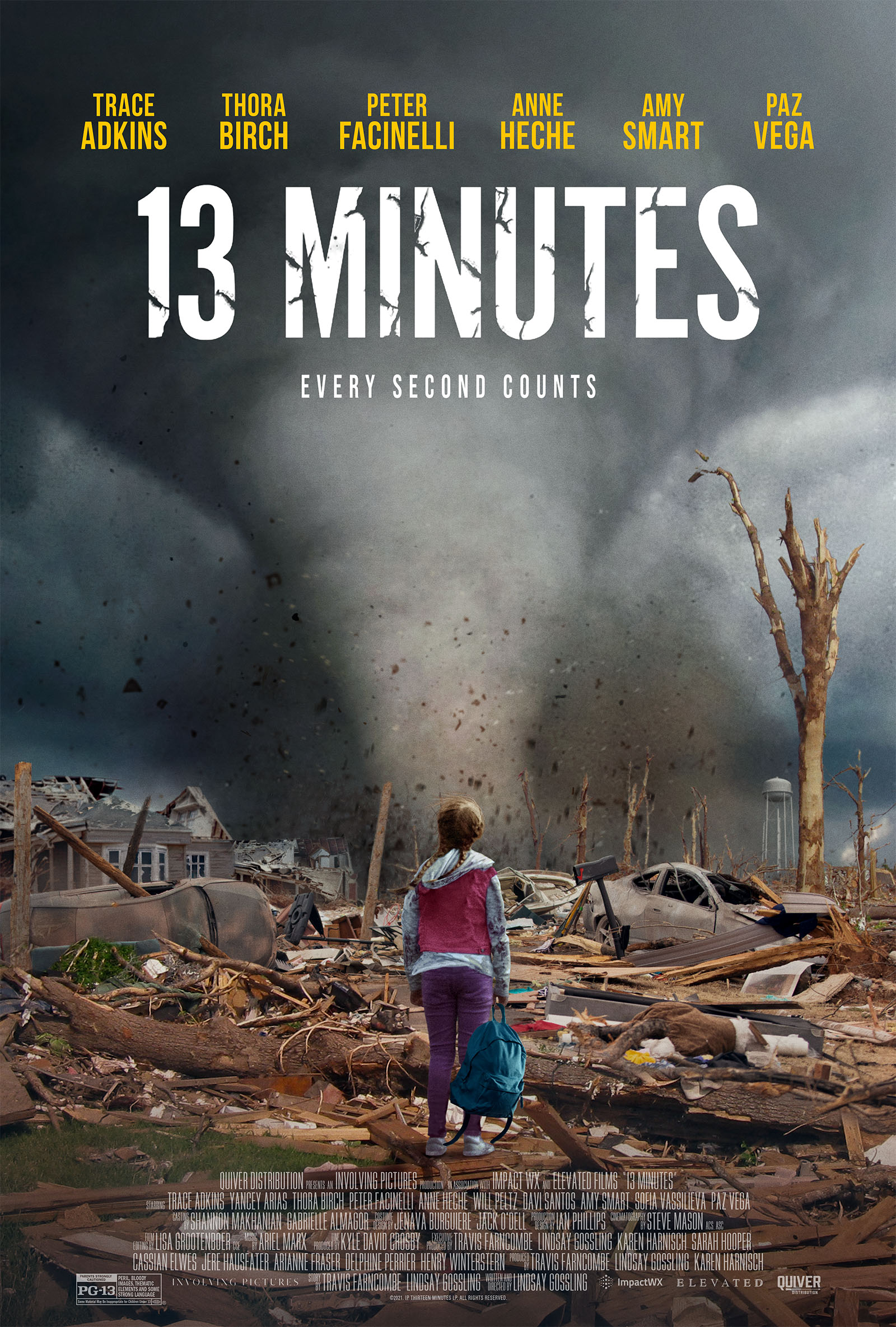 REVIEWED ON 11/1/2021 GRADE: C+