ZOO
(director/writer: Colin Melvor; cinematographer: Damien Elliot; editors: Chris Gill, Brian Philip Davis; music: Mark Yhomas; cast: Art Parkinson (Tom Hall), Toby Jones (Security Guard Charlie), Penelope Wilzon (Denise Austin), Emily Flain  (Jane Berry), Damian O'Hare (Dr. Hall), Ian O'Reilly (Pete), James Stockdale (Mickey), Glen Nee (Vernon), Stephen Hagan (Jake); Runtime: 96; MPAA Rating: PG; producers: Katy Jackson, John Leslie, Jacqueline Kerrin, Dominic Wright; Samuel Goldwyn Films; 2017)
"It gets over because it had its heart in the right place."
Reviewed by Dennis Schwartz

A fine family drama. The Irish writer/director Colin Melvor's ("Cup Cake") film is based on a true story (here fictionalized, with the hero kids in it made up). It's set in Belfast, Ireland, just before the first Belfast Blitz in 1941.

During the Belfast air raids, civil defense orders were to put the zoo animals down fearing dangerous animals would escape into the population. The 12-year-old Tom Hall (Art Parkinson) and his friend Jane (Emily Flain), the neglected daughter of the town drunk, act to save the baby elephant Buster in the zoo. Also helping is the dimwit school bully Pete (Ian O'Reilly). Tom's zoo veterinarian father (Damian O'Hare) was away fighting in the military. The kids get the eccentric animal collector, a reclusive widow whose son was killed in the Great War, Denise Austin (Penelope Wilton), to hide Buster in her walled-in backyard. Buster was taken to her by the kids from the locked-up zoo. Though a thousand animals were put down, Buster was saved.

The adventure story, a blend of comedy and tragedy, is a reminder of those tense times of war. It shifts the story's real hero from the daffy old widow to the manufactured children. It gets over because it had its heart in the right place.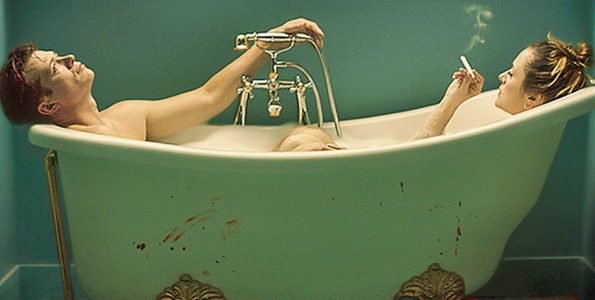 REVIEWED ON 8/29/2018 GRADE: B-