WHO'S HARRY CRUMB?
(director: Paul Flaherty; screenwriters: Robert Conte/Peter Martin Wortmann; cinematographer: Stephen M. Katz; editors: Danford B. Greene/Scott Conrad; music: Michel Colombier; cast: John Candy (Harry Crumb), Jeffrey Jones(Eliot Draisen), Annie Potts(Helen Downing), Barry Corbin (P.J. Downing), Doug Steckler (Dwayne), Vince Barnes (Tim Thomerson), Shawnee Smith (Nicki Downing), Renee Coleman (Jennifer Downing), Valri Bromfeld (Det. Casey), Wesley Mann (Tim), Michelle Goodger (Mrs. MacIntyre; Runtime: 90; MPAA Rating: PG-13; producer: Arnon Milchan; Tri-Star/Sony Pictures Home Entertainment; 1989)
"It's so lacking in wit, it makes even Abbott and Costello seem so much smarter."
Reviewed by Dennis Schwartz

An unremarkable comedy, filled with silliness, slapstick, dumb disguises, an accident-prone hero and prat falls. Director Paul Flaherty  ("18 Again!"/"Clifford") gets a few chuckles from this poorly scripted tale by Robert Conte and Peter Martin Wortmann. The fluff film is about a bumbling detective investigating a kidnapping, who predictably solves a case he's not expected to. It's so lacking in wit, it even makes Abbott and Costello seem so much smarter.

When the millionaire PJ Downing's (Barry Corbin) teenage daughter Jennifer (Renee Coleman) is kidnapped at a Rodeo Drive salon in Los Angeles, dad contacts the police and a detective agency. The corrupt agency head, Eliot Draisen (Jeffrey Jones), who orchestrated the abduction to get the ransom money, puts the inept private detective Harry Crumb (John Candy) on the case. The victim's scheming untrustworthy gold-digger stepmother, Helen (Annie Potts), is having an affair with her tennis teacher Vince (Tim Thomerson), whom she instructs to kill her hubby before he pays the ransom. Holding Jennifer in a cage at the airport is the psycho Dwayne (Doug Steckler). The incompetent Crumb (the last of a line of brilliant private detectives, whose family founded the agency) is aided by Jennifer's younger sister Nicki (Shawnee Smith), as the duo cracks the case by sheer luck.

The story is delivered in a heavy-handed manner and the comedy is lame.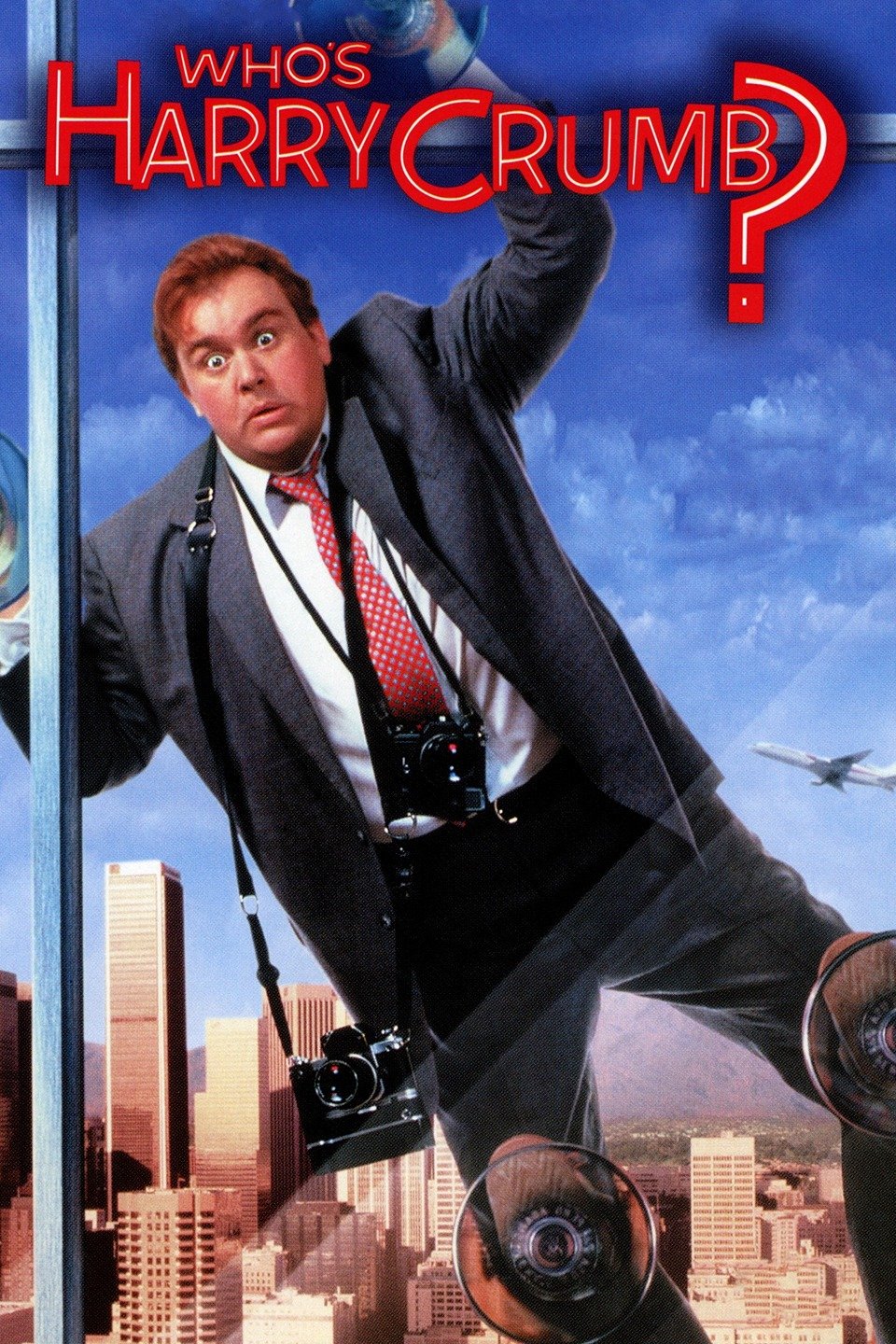 REVIEWED ON 6/3/2017 GRADE: C