VIOLENT PLAYGROUND
(director: Basil Dearden; screenwriter: James Kennaway; cinematographer: Reg Johnson/Reginald Wyer; editor: Arthur Stevens; music: Philip Green; cast: Stanley Baker (Sgt. Truman), David McCallum (Johnnie), Anne Heywood ( Cathie), Peter Cushing (Priest), John Slater (Sergeant Walker), Clifford Evans (Heaven), Moultrie Kelsall (Superintendent), George A Cooper ( Chief Inspector), Brona Boland (Mary Murphy), Fergal Boland (Patrick Murphy), Michael Chow (Alexander), Tsai Chin (Primrose), Sean Lynch (Slick), Irene Arnold (Mrs. Baker), Christopher Cooke (David Catlin), Fred Fowell (Tommy), Oonagh Quinn (Jilly Baker), Robert Raglan (Hotel Doorman), Sheila Raynor (Mrs. Catlin), Melvyn Hayes (Kid in Johnnies gang), Bernice Swanson (Meg); Runtime: 108; MPAA Rating: NR; producer; Michael Relph: The Rank Org.; 1958-UK-B/W)
"Its theme was that poverty breeds crime, which seems rather superficial."
Reviewed by Dennis Schwartz

The former stage director, the Brit filmmaker Basil Dearden ("Khartoum"/"Woman of Straw"), directs this shot in black-and-white 'social problem' melodrama set in Liverpool. It has the look of a documentary, as it slowly and dully builds to its best scene–the violent climax (when a juvenile delinquent holds hostage a classroom at gunpoint).

The James Kennaway screenplay was inspired by an actual experiment enforced in the slums of Liverpool in 1949.

The film tells of the struggle between an earnest Liverpool Juvenile Liaison officer (a new position to embed cops in the local streets to stop crime in its roots) and a young dangerous pyromaniac.

Sgt. Truman (Stanley Baker) is a hard-nosed Liverpool cop who is made one of the new Juvenile Liaison Officers. After catching up with the Murphy twins, Mary (Brona Boland) and Patrick (Fergal Boland), for shoplifting, he hits it off with their older sister Cathie (Anne Heywood) in the smart way he handles the situation and, as a result, dates her. While investigating the fires in the city, he finds they were committed by a mixed-up street kid named Johnnie (David McCallum), also a brother of Cathie.

For the sake of authenticity, the film was shot in the slums of Liverpool. Its theme was that poverty breeds crime, which seems rather superficial. The film also was not helped by its schematic plot, but Stanley Baker performs convincingly as the good cop.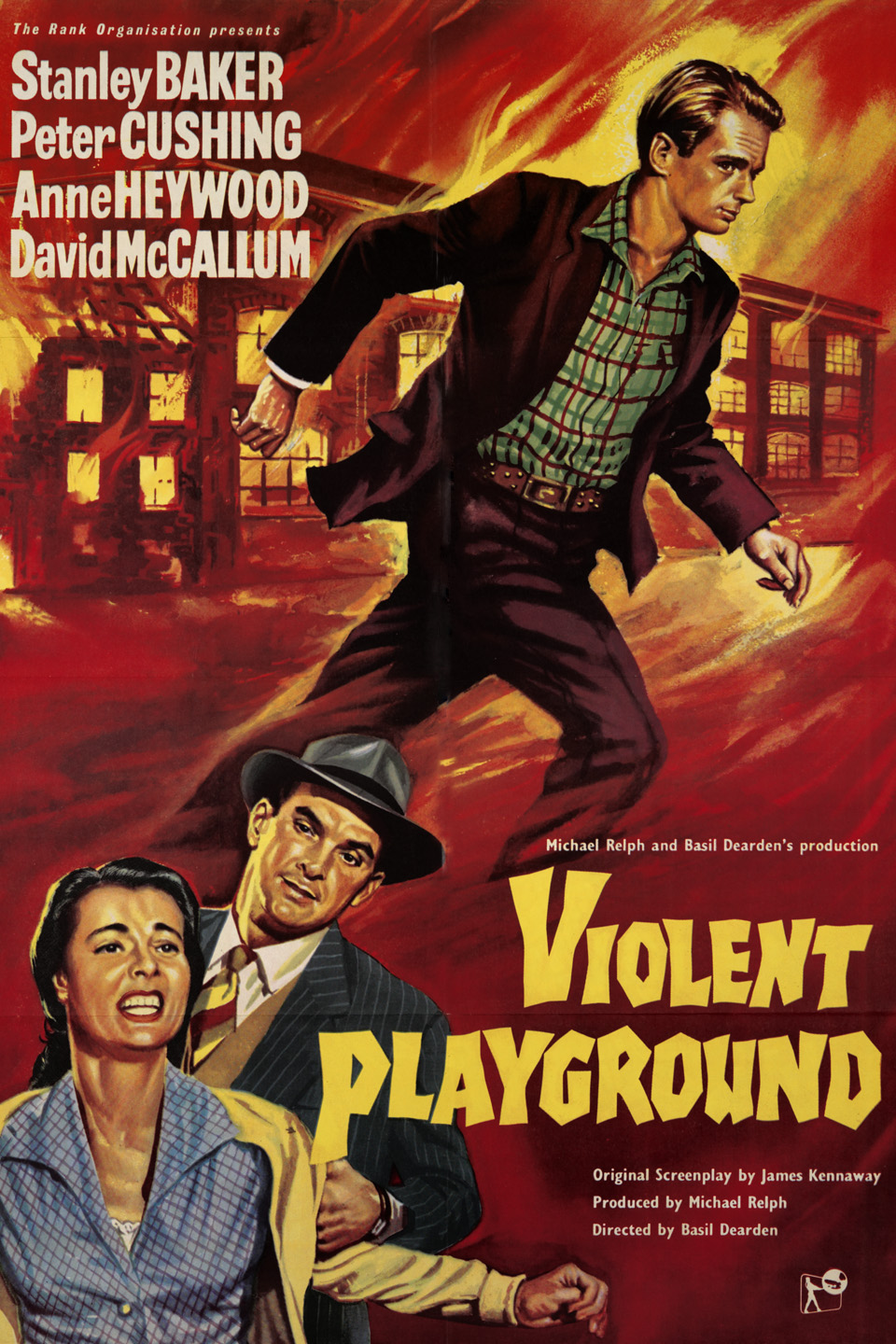 REVIEWED ON 1/18/2022 GRADE: B-