VELVET VAMPIRE, THE (CEMETERY GIRLS), (WAKING HOUR, THE)
(director/writer: Stephanie Rothman; screenwriters: Maurice Jules, Charles S. Swartz; cinematographer: Daniel LaCambre; editors: Stephan Judson/Barry Simon; music: Roger Dollarhide/Clancy B. Grass III; cast: Michael Blodgett (Lee Ritter), Sherry Miles (Susan Ritter), Celeste Yarnall (Diane LeFanu), Sandy Ward (Amos), Gene Shane (Carl Stoker), Johnny Shines (The Bluesman), Jerry Daniels (Juan), Paul Prokop (Cliff), Chris Woodley (Cliff's girl), Bob Tessier (The Biker); Runtime: 80; MPAA Rating: R; producer: Charles S. Swartz; New World Pictures; 1971-USA/Philippines)
"The low-rent indie film showed how bad these vampire films can get, especially when the actors and the story suck."
Reviewed by Dennis Schwartz

Stephanie Rothman ("The Student Nurses"/"Terminal Island") directs this campy low-budget vampire cult film and co-writes it with Maurice Jules and Charles S. Swartz. The good thing about such schlock is that it takes a dump on the vampire genre as being fake movie stuff (as it climaxes with a crowd of hippies holding up crosses in the streets of L.A. to put down a vampire on the loose).

Lee and Susan (Michael Blodgett and Sherry Miles) are a thrill-seeking chic young couple, married for two years and itchy for some action. At an art gallery party, in a place owned by their mutual friend Carl (Gene Shane), they meet the attractive and mysterious Diane LeFanu (Celeste Yarnall). Not knowing she's a vampire, they accept her invite to stay at her remote mansion for the weekend where she desires to seduce both of them. On the way to the gallery Diane just fought off a rape by a biker (Bob Tessier) and after fatally stabbing him drank his blood.

It should be pointed out this vampire has no trouble walking around in the daylight sun.

In the desert, Diane will seduce the obnoxious Lee and then tries to seduce the naive bikini-clad Susan, but she resists.

Diane's Indian servant Juan (Jerry Daniels) remains loyal to her and does her bidding.

Meanwhile the couple experience a strange feeling in the house that things are amiss, as both have the same weird dreams and suspect the lady host is always watching them (which she is, using a two-way mirror).

Wanting to leave the desert, they can't because Diane's promise to get their car repaired by the roadside gas station mechanic Cliff (Paul Prokop) is not kept because she brutalizes him when he makes an emergency house call at night.

As the bodies pile up, the characters remain dense and the film remains listless. It flounders as it dresses itself up in nudity and into looking like a Roger Corman softcore exploitation film.


The low-rent indie film showed how bad these vampire films can get, especially when the actors and the story suck.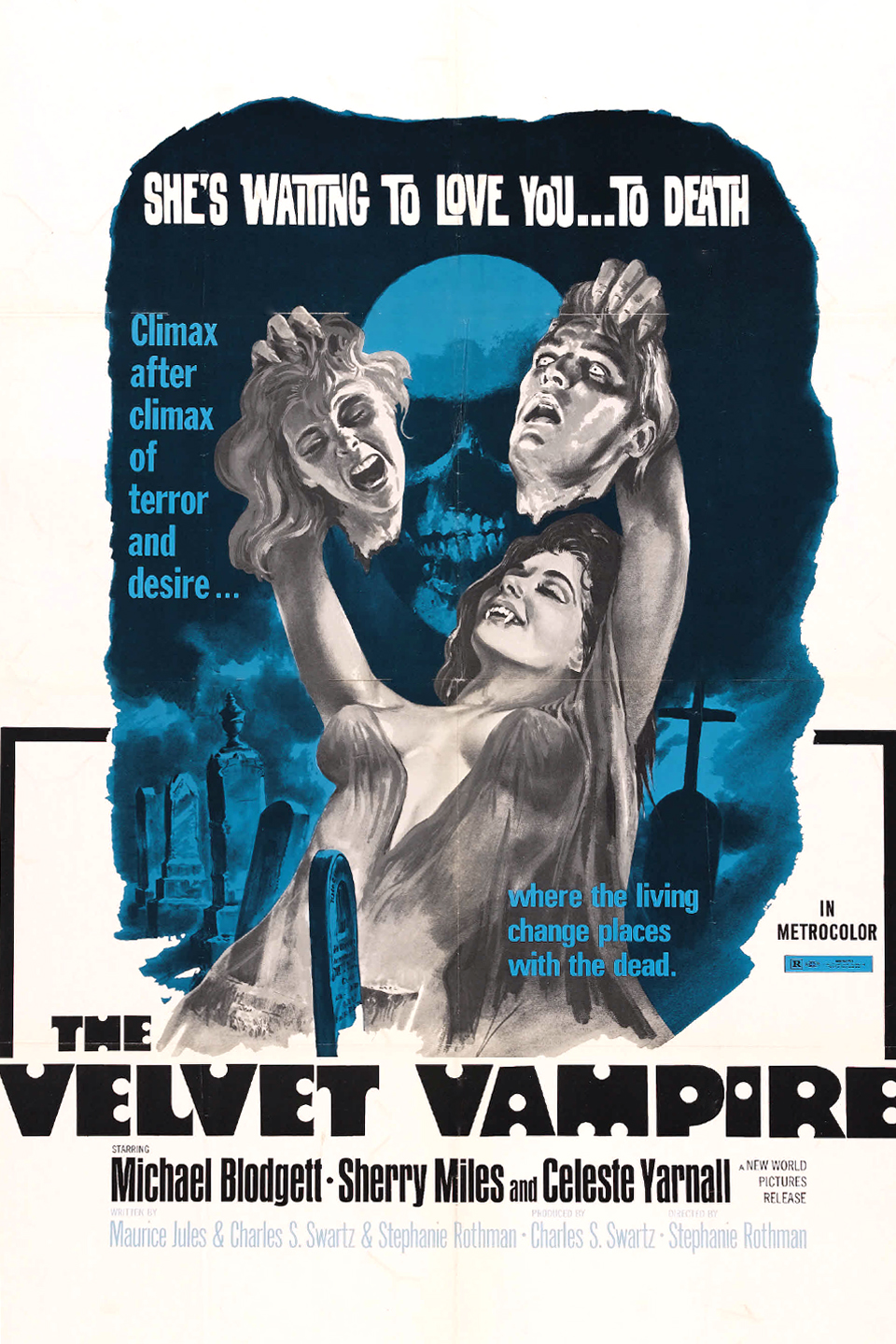 REVIEWED ON 7/12/2022 GRADE: C+